Tesla workers launch unionization campaign in New York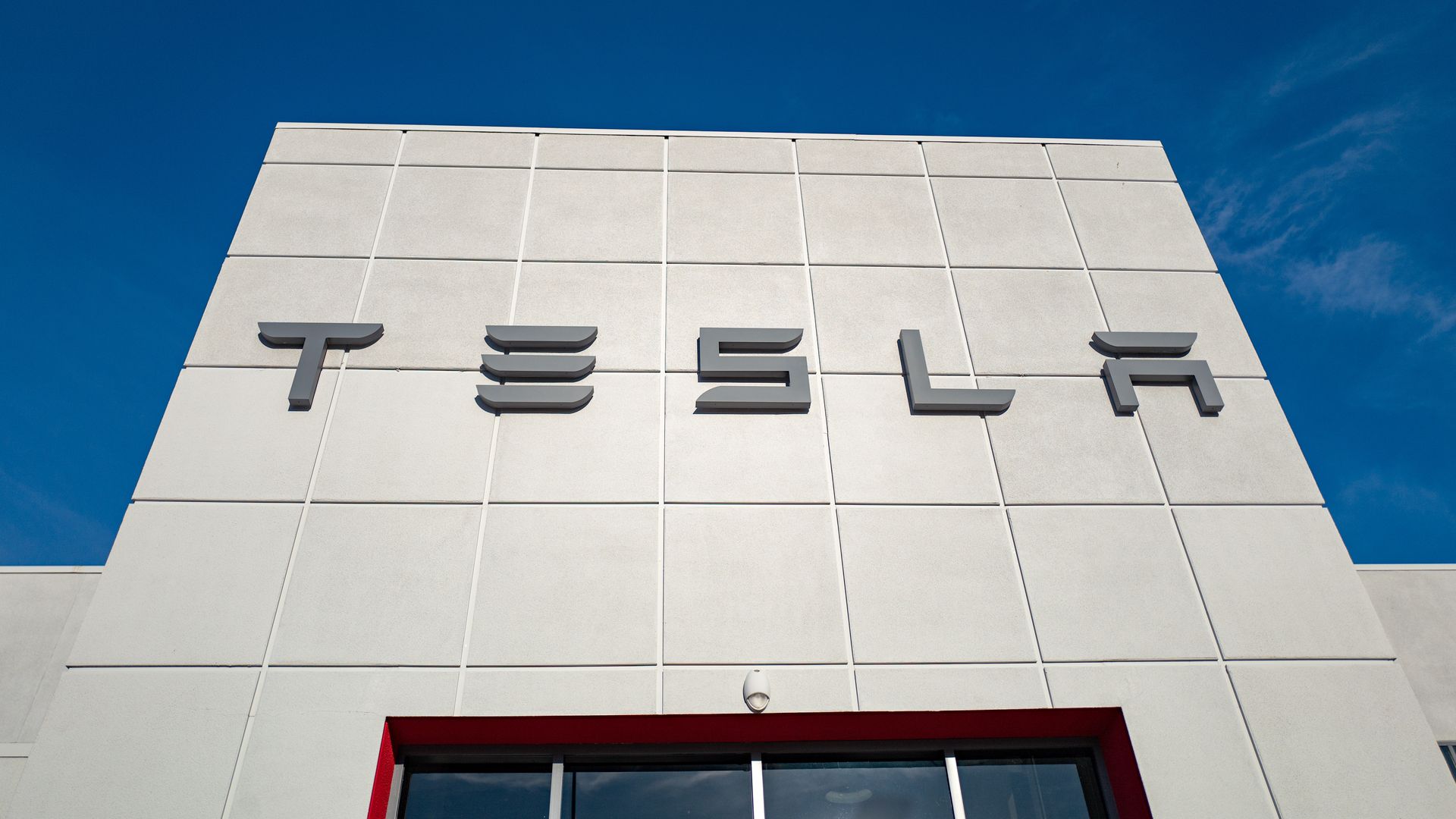 Tesla workers in New York announced in a letter to management Tuesday that they were launching a campaign to form a union.
Why it matters: It would be a first for Tesla, which until now has managed to avoid unionization at its U.S. facilities, unlike many other major automakers.
State of play: The workers hope to reach an agreement that results in better wages, job security, a say in workplace decision making, and a reduction in monitoring and production pressures, according to Bloomberg, which first reported the news.
Workers at the Buffalo plant told Bloomberg that Tesla tracks their computer keystrokes to monitor how they work, prompting some employees to refrain from taking bathroom breaks.
The Tesla workers are organizing with the Workers United labor union, which has helped unionize hundreds of Starbucks cafes across the country.
In a letter to management Tuesday, the workers wrote that unionizing would "further accelerate the world's transition to sustainable energy, because it will give us a voice in our workplace and in the goals we set for ourselves to accomplish."
The letter urged the company to sign the Fair Election Principles, which would prevent Tesla from retaliating against workers for organizing a union, per Reuters.
On Tuesday, employees at the plant planned to distribute valentine-themed leaflets with links to a website where employees could sign union cards, per Bloomberg.
What they're saying: "People are tired of being treated like robots," Al Celli, a member of the union's organizing committee, told Bloomberg.
"I want a voice with my company — we don't really have one," Sara Costantino, an employee at the Buffalo plant, told Bloomberg.
The big picture: Musk has been vocal about his opposition to unions in the past.
The National Labor Relations Board issued a complaint against Tesla in 2017 following allegations that it was intimidating employees who wanted to unionize.
Past unionization efforts by Tesla workers — in 2017 and 2018 — failed to come to fruition, per Bloomberg.
Go deeper