Bipartisan lawmakers make new push to protect kids online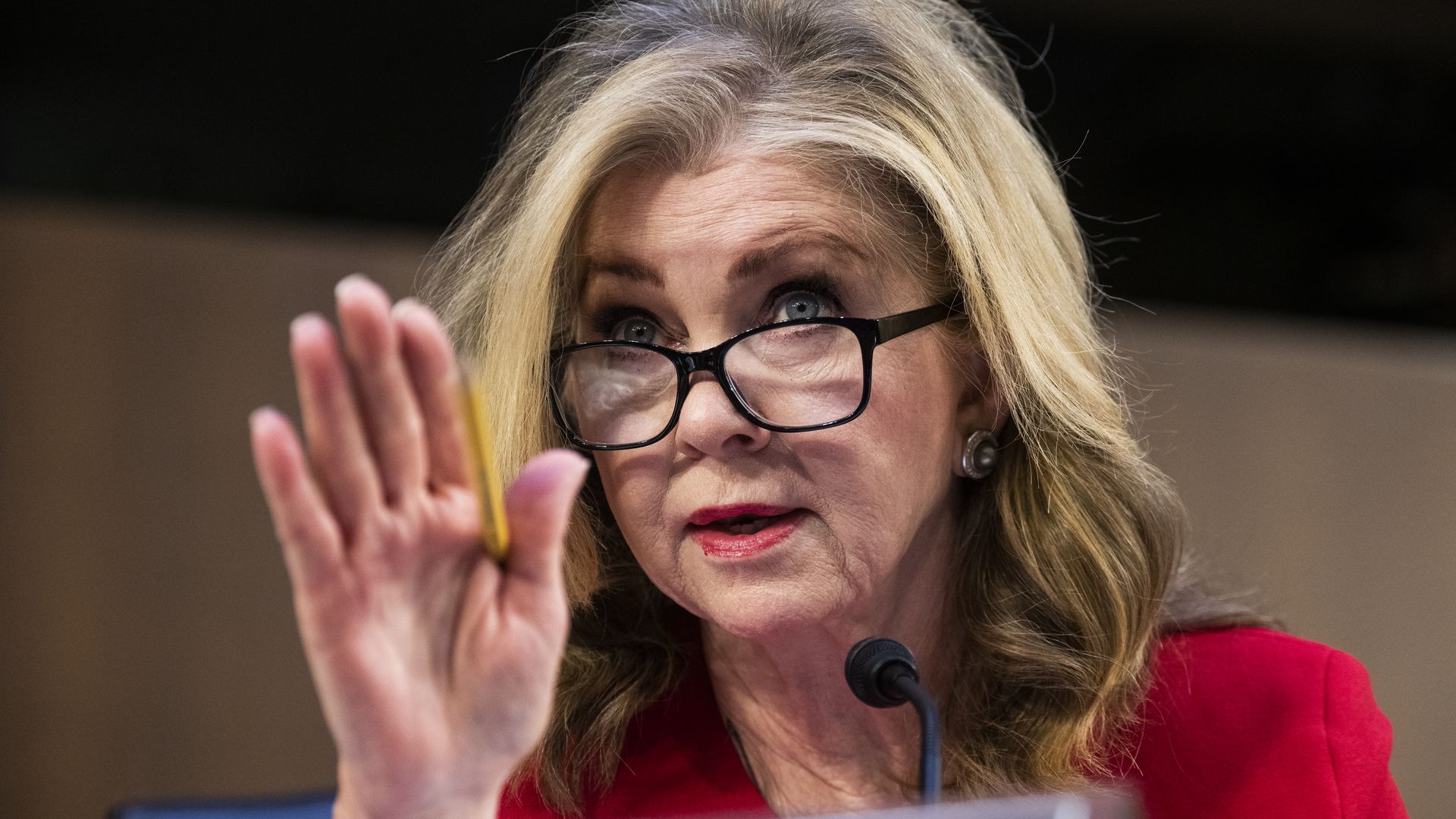 Protecting children's safety online is back on Congress' agenda as a number of states rush to pass their own bills that would force tech companies to change how they design products for younger users.
Driving the news: The Senate Judiciary Committee is holding a hearing Tuesday focused on protecting children online, marking a new push in Congress on the issue.
No tech company representatives are testifying, but the panel will hear from child safety advocates and industry groups, the president of the National Center for Missing and Exploited Children and the chief science officer of the American Psychological Association.
A trio of Democratic senators introduced a new bill Monday, the Clean Slate for Kids Online Act, which would give U.S. citizens a right to demand tech companies delete personal information collected before a child turned 13.
Why it matters: In a Congress that's mostly bitterly divided, Republicans and Democrats agree that social media and tech can harm kids' mental health.
Between the lines: Lawmakers think Congress has an impetus to act as U.S. states get impatient and pass their own bills.
President Biden called to expand protections for children online in his State of the Union address, saying it's "time to pass bipartisan legislation to stop Big Tech from collecting personal data on kids and teenagers online."
Beyond bills, tech companies are facing a raft of lawsuits brought by families who said their children were harmed or died due to social media.
The big picture: Prompted by action in the U.K. and California and not wanting to wait for Congress on an issue with bipartisan interest and support, states are moving quickly to roll out children's online safety bills as parents, kids and teens and experts paint an increasingly dire picture of what social media use does to mental health at young ages.
Maryland rolled out a new bill Monday, New Mexico has introduced a similar bill; Minnesota and Nevada are eyeing similar bills, along with Oregon, New York and New Jersey.
The Federal Trade Commission is mulling updates to the Children's Online Privacy and Protection Act as it fines companies for failing to comply with the 1998 law.
The other side: In response to proposed state and federal bills, tech firms have offered tighter controls for kids and teens, rolled out new safety features and argued that parents have to play an active role in youths' social media use. Companies have already had to make adjustments to comply with U.K. law.
What they're saying: "The more states that move the ball forward by passing this legislation, the more pressure it puts on Washington and Congress to take action," said Maryland Democratic state delegate Jared Solomon said in a call with reporters Monday unveiling the state's new Age Appropriate Design Code Act.
"In the U.K., we saw quite a lot of design change, as it came into law, and really quite comprehensive, thoughtful design change," Baroness Beeban Kidron, who led efforts to pass the U.K.'s Age Appropriate Design Code, said on the same call.
"[Big Tech's] armies of lobbyists and lawyers will continue to oppose these bipartisan efforts, but the harrowing experiences of young people and families online implore us to act swiftly," said Sens. Marsha Blackburn (R-Tenn.) and Richard Blumenthal (D-Conn.), sponsors of the Kids' Online Safety Act, which failed to pass last Congress despite an aggressive last-minute push.
How it works: KOSA would require platforms to guard kids from harmful content using new features and safeguards and to make privacy settings "on" by default for children. The law also mandates privacy audits and more transparency about privacy policies.
Legislative aides on Capitol Hill have said they're working on tweaking the language of KOSA to respond to criticisms, get it re-introduced this term and gain more sponsors.
The intrigue: Teens involved in this debate say they are not advocating for their cohort to stop using popular apps. Instead, they think product design could be a lot safer and less addictive for apps they don't plan on quitting.
Others have different ideas. Sen. Josh Hawley (R-Mo.) last week said he wants to "create a legal age to be allowed on social media."
The bottom line: Congress often deadlocks on tech policy due to bipartisan disagreements over states' rights, content issues and whether individuals should be allowed to bring suit against companies. Protecting children is one of the few topics where the legislature has overcome those roadblocks.
Go deeper