Annuity demand is growing as higher rates lift payouts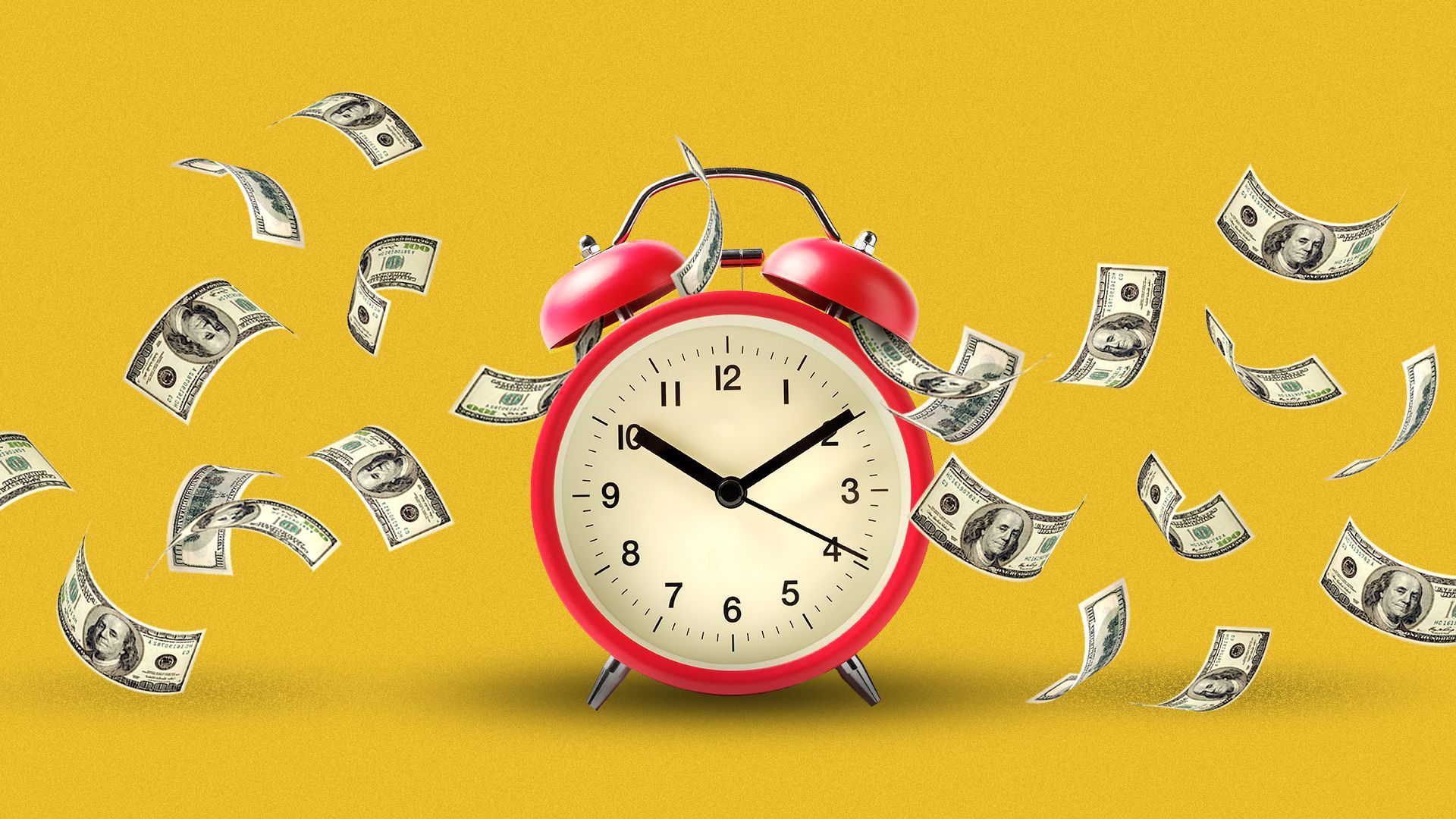 With interest rates up and the stock market wobbly over the last year, investors have flocked to annuities.
Driving the news: Sales of annuities jumped 22% to a record of roughly $310 billion in 2022, the New York Times reported, citing data from an insurance industry trade group known as LIMRA.
How it works: In their simplest form, annuities are financial contracts in which a buyer pays either a lump sum or a series of payments, and receives a pension-like stream of income — often for life.
Annuities are usually sold by insurance companies and are essentially more like insurance than investments. In other words, you're buying a financial guarantee rather than speculating on the future performance of markets.
The big picture: People are buying more annuities to try to lock in this year's higher rates. Also, the recent market volatility makes the notion of "guaranteed" income look a lot more attractive.
For instance: "A 65-year-old male who puts $100,000 in a [single-premium immediate annuity or SPIA] would receive $7,000 in annual income, which is about 20 percent higher than $5,790 in March 2021, according to Blueprint Income," the Times reports.
Yes, but: There are different flavors of this financial product, and many have historically been associated with highly complicated, overly expensive, low-quality products that can leave buyers worse off than they expected.
The bottom line: Read the fine print — or pay someone you trust to.
Go deeper