The Fed is bearing down on crypto's on-ramps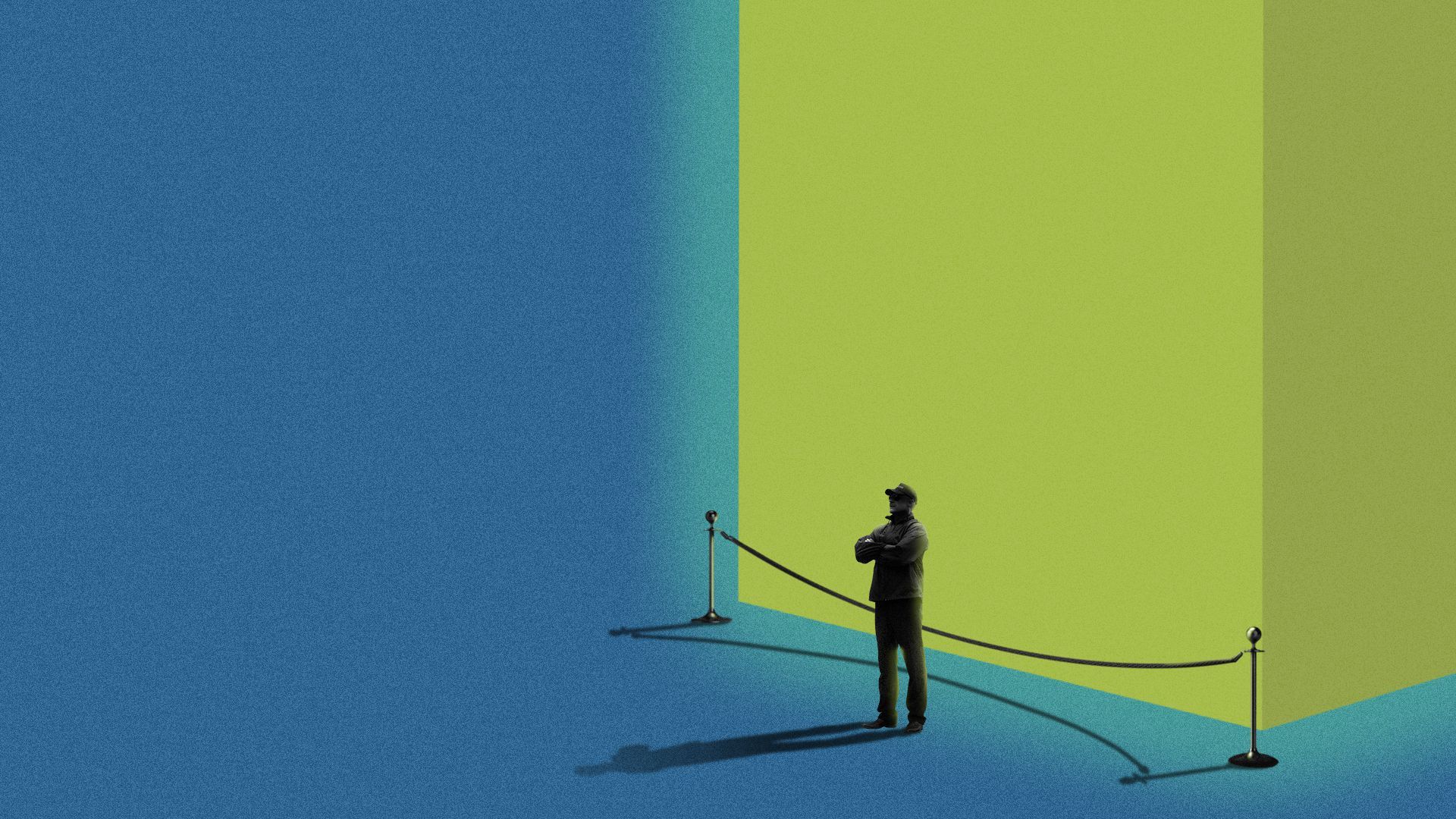 To regulate pirates, cut off access to their ports and see how long they last at sea. That's the playbook being used in the U.S. to rid the scourge that is crypto too, or so it would seem.
Why it matters: For crypto, banks are its ports — vital on- and -off ramps for dollars to move on-chain. But banks cannot hold crypto as principal, the Fed's Board of Governors said in a bulletin made effective last week.
The big picture: "The Fed is saying, we don't want an express connection between the U.S. banking system and [the] crypto economy," Steven Kelly, a senior research associate at the Yale Program on Financial Stability, tells Axios.
"For me to send dollars to anyone, even in bitcoin, my bank is involved," Kelly says, so discouraging banks from doing crypto business would certainly be a "chokepoint."
Kelly resisted the characterization of the latest action from the Fed — long wary of crypto — as a "crackdown," likening it instead to "plugging a hole" in previously provided guidance.
What others are saying: To Castle Island Ventures' Nic Carter, however, that guidance as well as a host of other actions taken by federal authorities as of late, are evidence of what he considers a coordinated attack on crypto that he dubbed "Operation Chokepoint 2.0."
The name nods to a controversial Obama administration-era strategy that discouraged banks from offering services to "risky" businesses like payday lenders and gun sellers — an effort intended to uncover fraud and bad actors.
State of play: The Securities and Exchange Commission has been levying complaints against crypto firms lately, and appears to be winding up for more.
Meanwhile, the ripple effects from an icier stance from the Federal Reserve, the Federal Deposit Insurance Corporation (FDIC), the Office of the Comptroller of the Currency (OCC) and even the White House, are starting to show.
Details: Crypto-serving institutions like Signature Bank said it would scale out of digital assets. One of its major customers, the crypto exchange Binance, halted fiat withdrawals last week while it sought a new banking partner.
Custodia Bank's application for access to the Fed's rails was denied after months of waiting, and others are rethinking pursuing their own.
Of note: That started a churn in the rumor mill: The OCC was said to be asking others — including Paxos and Protego Trust that had been operating on conditional charters — to withdraw their pending applications.
"Regarding Paxos and Protego, please be advised that the OCC does not comment on pending applications," an OCC spokesperson said in an emailed response to Axios last week.
Catch up quick: Paxos, the white-label stablecoin issuer behind Binance's BUSD, was ordered today to stop minting them. Paxos has not addressed an earlier report that the firm was served a Wells notice by the SEC over a possible securities offering violation.
The bottom line: There is no express ban on crypto, but there doesn't have to be one.
Go deeper