Russia's energy weapon looks increasingly puny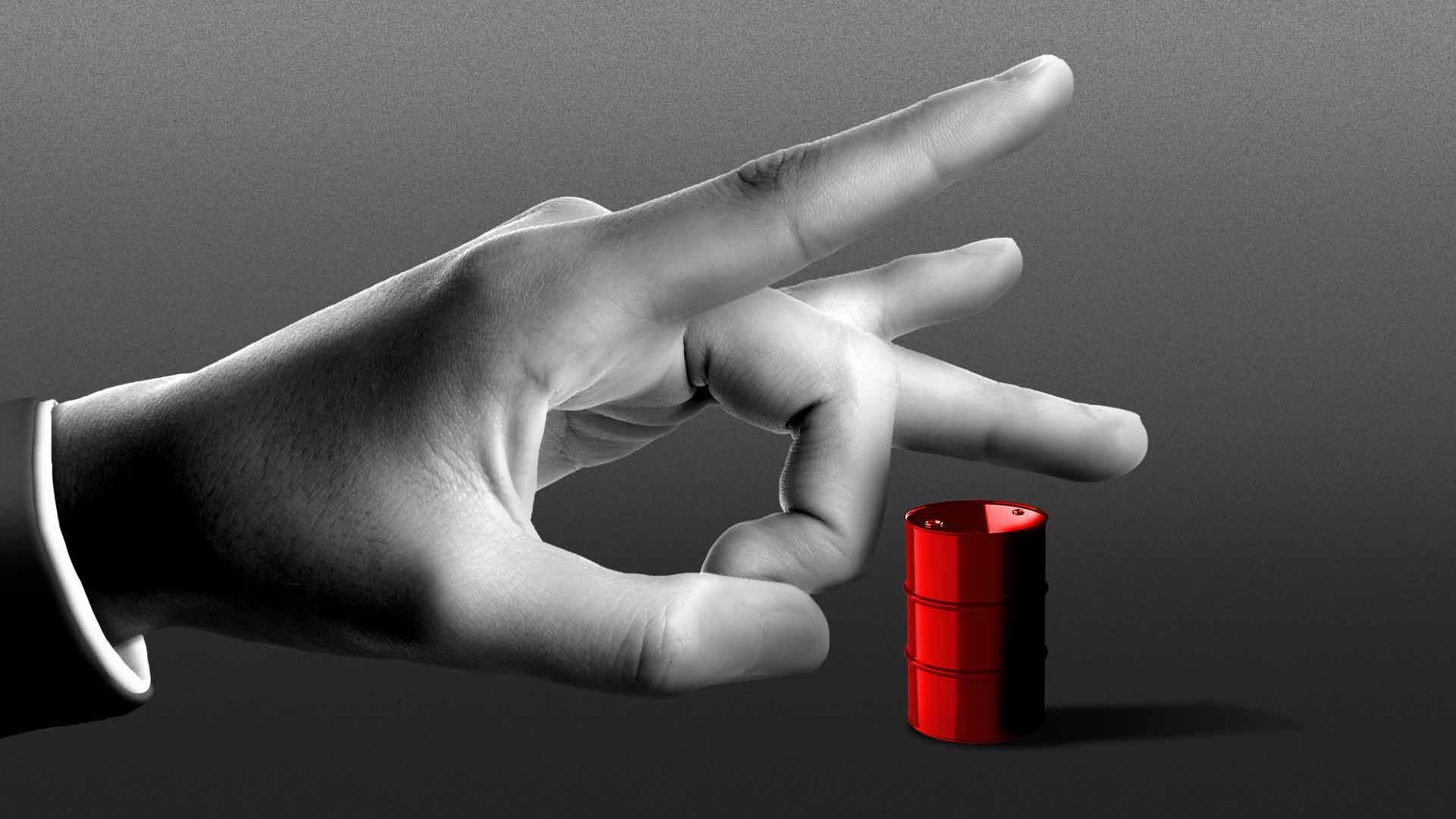 Markets mostly shrugged off Russia's threat to curb crude production in response to Western sanctions.
Why it matters: It shows that Putin's decision to invade Ukraine has left Russia with less leverage against the West than he may have once believed it had.
Driving the news: Russian state officials announced Friday that the nation plans to cut oil production by about 5% next month, in response to Western efforts to cap the prices at which Russia sells its oil.
The impact: While crude oil prices rose on the news, it wasn't much of a gusher.
Both Brent crude (the European benchmark) and America's West Texas Intermediate rose about 2%, leaving prices around where they've hovered over the last few months.
What they're saying: "We consider today's news to be a significant milestone," wrote oil industry analysts at ClearView Energy Partners, a research firm. "In today's action, Russia is firing its own crude weapon at the West."
But, but, but: Though Russia is an energy giant, in the face of sanctions it has shifted most of its oil exports to its relatively few remaining friends — China, India and Turkey.
That effectively reduces the impact of any efforts to use the so-called "oil weapon" against its adversaries in the West, since the West buys a lot less of its oil than it used to.
Context: Last month former deputy Russian energy minister Vladimir Milov — now an opposition politician living abroad — told the Wall Street Journal that as a result of the war, "Russia will have a smaller market share in oil and gas, it will make less profit and it has lost some of its geopolitical leverage as well."
Axios recently pointed out that the country's financial position appears to be deteriorating rapidly, thanks to a collapse in energy revenues.
According to the Russian finance ministry, the average price of Russia's benchmark Urals grade oil was $49.48 in January — a 40% discount to Brent crude's $84 average for the month.
The bottom line: The lackluster response to Friday's threats to cut crude oil output suggests its leverage over the market is also eroding fast.
Go deeper