Rihanna stuns fans during Super Bowl halftime show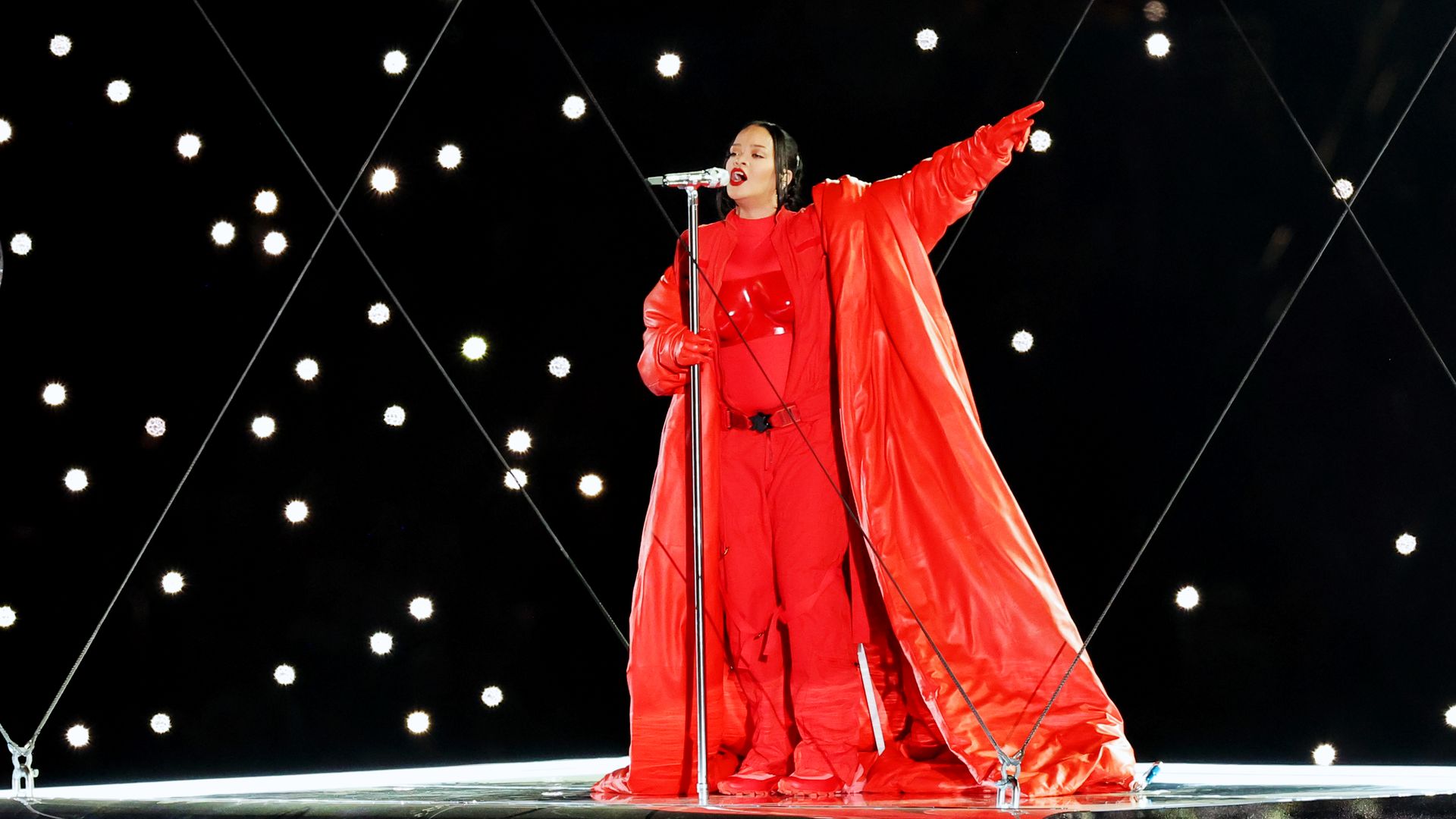 The first ever Apple Music-sponsored Super Bowl halftime show did not disappoint.
Why it matters: In her first return to the stage in seven years, Rihanna shocked fans with a pregnancy announcement, reps confirm to People, making her the first to perform the Super Bowl halftime show pregnant.
Donning bright red from head to toe, the iconic pop singer opened the show with her hit 2015 single "Better Have My Money" and closed with her 2012 multi-platinum record "Diamonds."
Of note: Curbing the trend of many past Super Bowl halftime performers, Rihanna did not have a single guest performer join her on stage, but did hint that she was "thinking of bringing someone" in an interview with Nate Burleson.
The bottom line: Rihanna's performance was an epic start for Apple Music and a welcome sight to fans who've been waiting to see Rihanna take the stage again.
It will be interesting to see which artist decides to take the stage at the Super Bowl Halftime Show next year.
Go deeper