Antisemitism is on the rise in the U.S., surveys say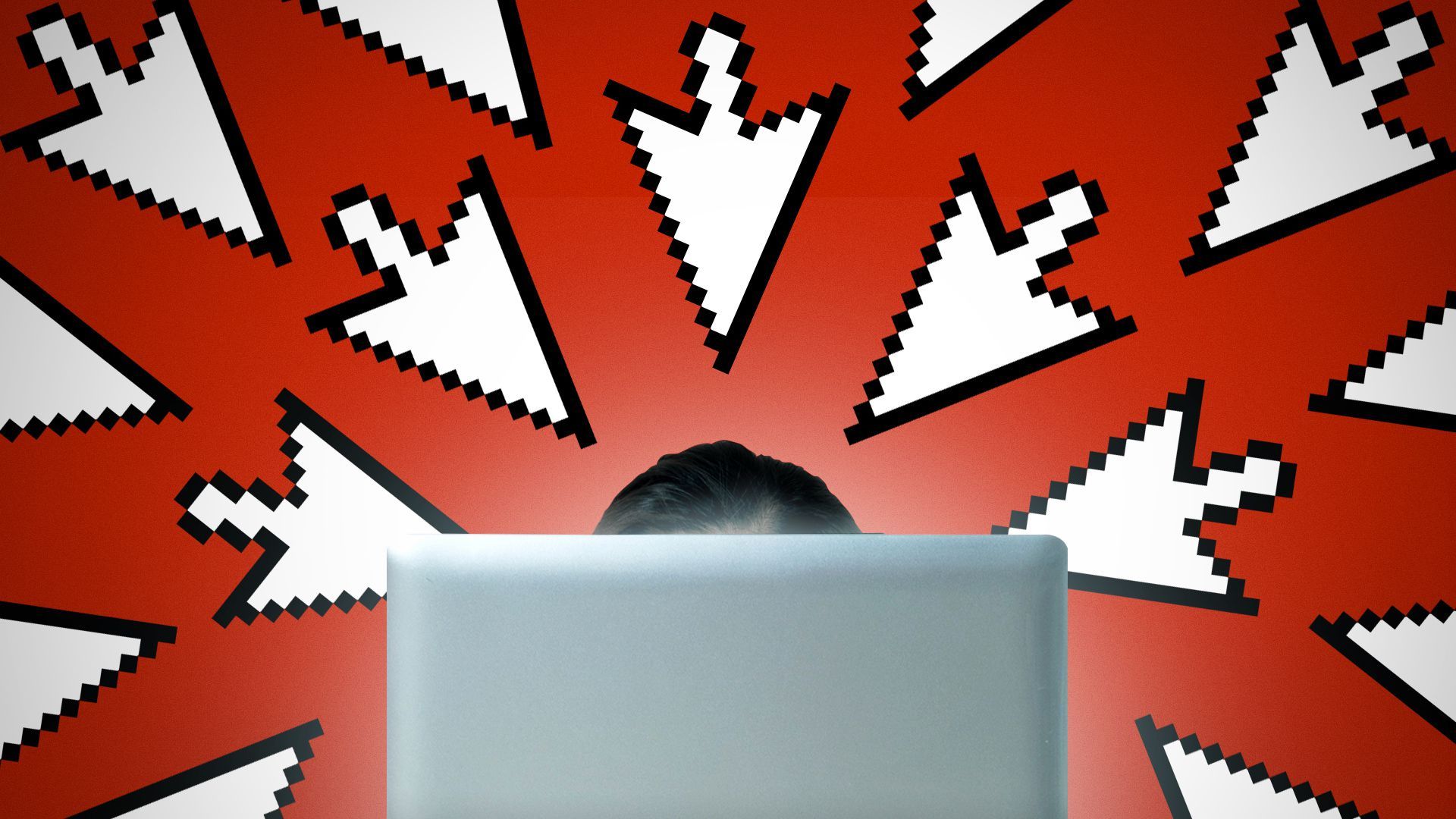 More than 80% of Jewish adults in the U.S. say antisemitism has increased in the last five years, with many saying they've seen antisemitic remarks and threats online, according to a pair of new surveys from American Jewish Committee.
The big picture: Both a majority of American Jews (69%) and the general U.S. adult population (82%) noticed antisemitism online last year, but a significant number are not reporting it, the surveys found — and even when they do, they don't always get a response.
Driving the news: The first survey, which collected responses from 1,507 adults of Jewish religion or background in the fall, found that 89% of American Jews said that antisemitism is a problem in the U.S. today.
In the last five years, 82% of Jews noticed an increase in antisemitism, too.
And 26% of American Jews said they were a target of an antisemitic incident last year, whether it be physical, or an in-person or online remark.
The survey was conducted from late September to early November.
Zoom in: In the previous 12 months, 69% of American Jewish adults said they were the target of or had seen antisemitism online, per the survey — with most of the incidents happening on Facebook or Twitter.
But 72% did not report the events to the platforms.
Among those who did make reports, nearly 40% said they did not receive a response.
However, 61% said the platforms responded in some way, including by removing the content or sending a personal response.
Among those who were specifically targeted online, 44% said they did not report the incidents to the police, Jewish organizations, or social media companies.
Meanwhile, a second survey of the general population found that 68% of American adults think antisemitism is a problem, though 64% said they had not personally seen any antisemitic incidents in the year prior.
Of those who saw such incidents, a vast majority (82%) said they saw them online, but most (93%) did not report the incidents to the police, Jewish organizations (96%), social media platforms (97%), or any other authority or group (95%).
Nearly half of respondents said antisemitism has risen over the past five years, with 13% unsure and 26% saying it had stayed the same, per the survey.
The survey collected responses from 1,004 U.S. adults in mid-October.
Context: The survey results come as antisemitic hate crimes are on the rise in major cities and synagogues face attacks. The White House has expressed concern about rising antisemitic violence across the country.
Go deeper