U.S. blacklists 6 Chinese entities it says are linked to balloon program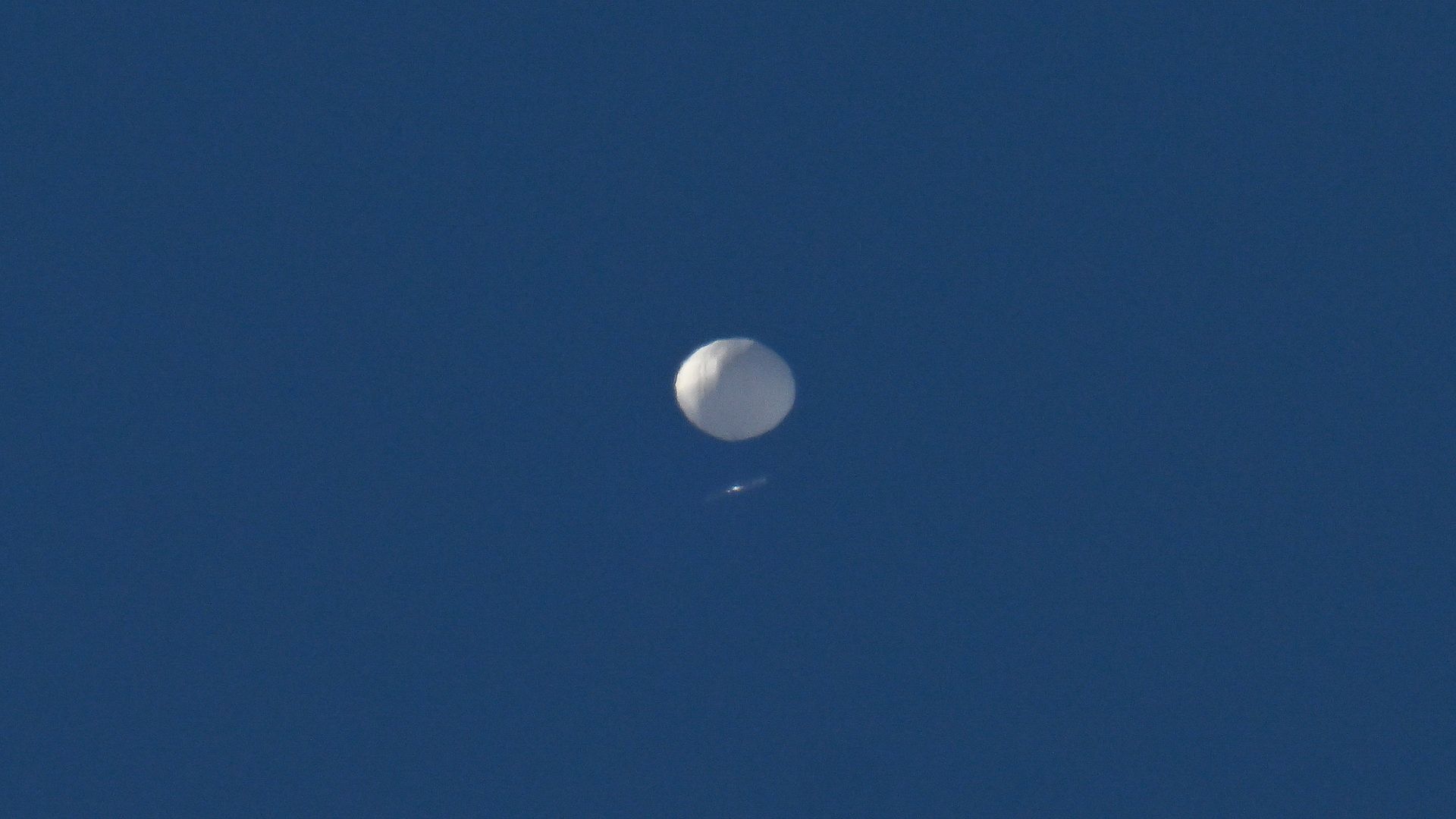 The U.S. has blacklisted six entities in China that it says are linked to aerospace programs, including balloons, used by the military for intelligence.
The big picture: The move, which comes after the U.S. last week downed a Chinese balloon that's suspected of being used for surveillance, will likely only increase the tension between the two countries.
Details: The six entities were targeted for "their support to China's military modernization efforts, specifically the People's Liberation Army's (PLA) aerospace programs including airships and balloons," the Department of Commerce's Bureau of Industry and Security stated.
The five companies and one research institute are now restricted from obtaining U.S. "items and technologies" without government authorization, per an agency news release.
What they're saying: "This protects U.S. national security by imposing additional U.S. government oversight on exports of items subject to U.S. jurisdiction and sends a clear message to companies, governments, and other stakeholders globally that the entities on the list present a threat to national security," the agency said.
Meanwhile, China has denied that the balloon was a surveillance airship, and denounced its downing as an "obvious overreaction and a serious violation of international practice."
China's Foreign Ministry spokesperson Mao Ning reaffirmed the stance Friday, saying, "The Chinese side has repeatedly shared information and stated its position on the unintended entry of the unmanned Chinese civilian airship into U.S. airspace due to force majeure."
Asked about the U.S. resolution condemning China over the matter, Mao said it's "purely about scoring political points and dramatizing the whole thing. China deplores it and firmly opposes it."
Go deeper