Moldova prime minister resigns, citing "crises caused by Russian aggression"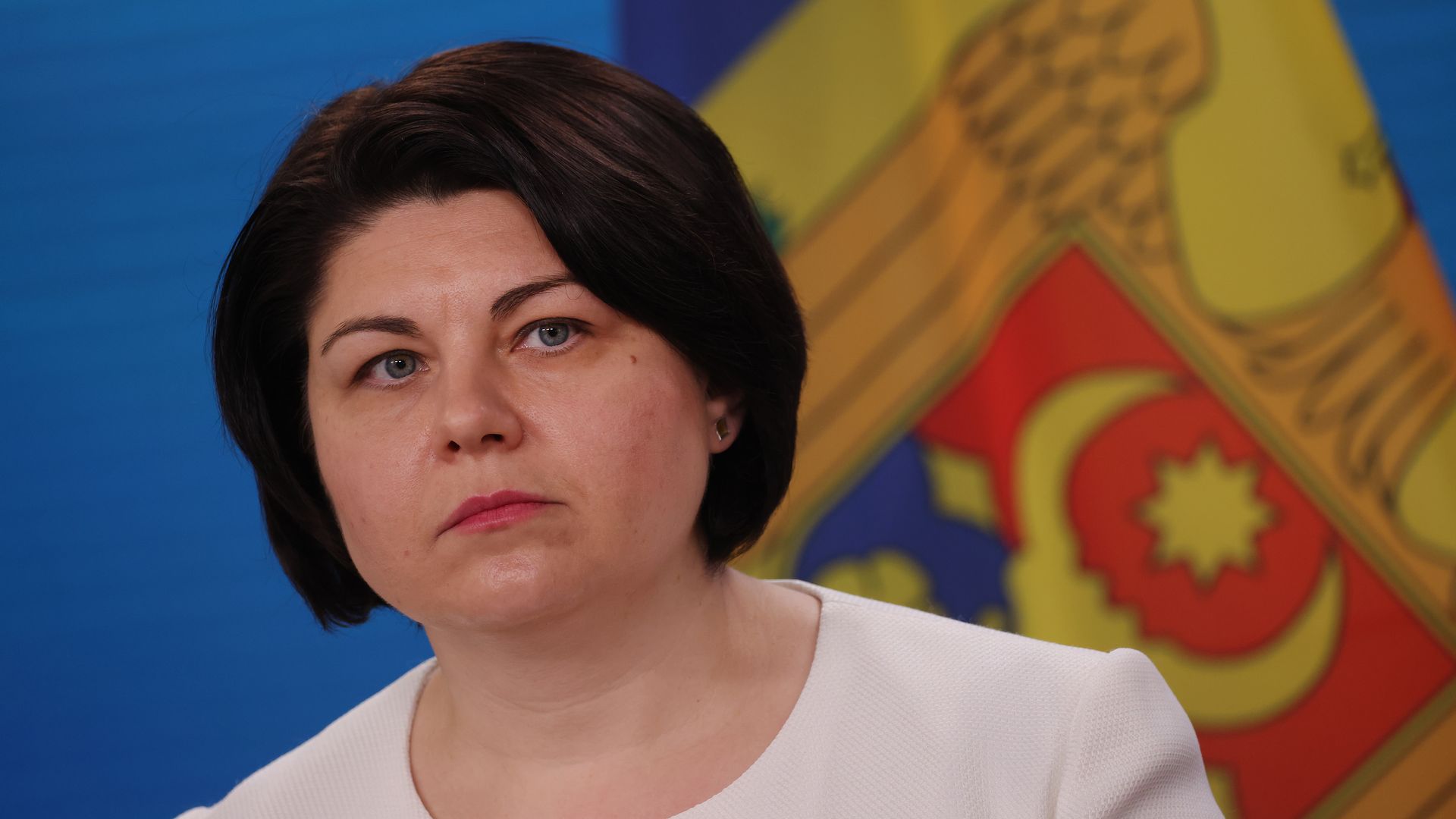 Moldova's pro-Western Prime Minister Natalia Gavrilița unexpectedly resigned on Friday, citing a string of crises that have rocked her 18-month tenure.
Driving the news: Moldova, a country of about 2.5 million that borders Ukraine and EU and NATO member Romania, has struggled to cope with soaring inflation, an energy crisis and an influx of Ukrainian refugees who fled to the small Eastern European country after Russia began its invasion of Ukraine nearly a year ago.
Just hours before Gavrilița announced her resignation, Moldova summoned Russia's ambassador to condemn "the latest unfriendly actions and statements against Moldova" after a Russian missile crossed into its airspace as it headed toward targets in Ukraine. It was the latest Russian violation of Moldova's air space, the New York Times noted.
What she's saying: Gavrilița said in announcing her resignation that no one expected her government to contend with so many "crises caused by Russian aggression in Ukraine," per AP.
"I took over the government with an anti-corruption, pro-development and pro-European mandate at a time when corruption schemes had captured all the institutions and the oligarchs felt untouchable," added Gavrilița, who was appointed prime minister in 2021.
"We were immediately faced with energy blackmail, and those who did this hoped that we would give in," she said, appearing to refer to Russia's move to significantly reduce natural gas deliveries and choke off other supplies to the former Soviet republic.
The big picture: Moldovan President Maia Sandu, who was elected on a promise to bring the country closer to the EU, nominated presidential aide and former interior minister Dorin Recean to replace Gavrilița. He has 15 days to form a government and present it to parliament for a vote, per AP.
Racean said on Friday that the new government will have three priorities, including "order and discipline, a new life and economy, and peace and stability," Reuters reported.
State of play Growing tensions between Russia and Moldova have intensified since the war in Ukraine began. Russia has troops stationed in the eastern breakaway region of Transnistria, which is recognized internationally as part of Moldova.
Go deeper