Democrats would love to make 2024 an entitlements election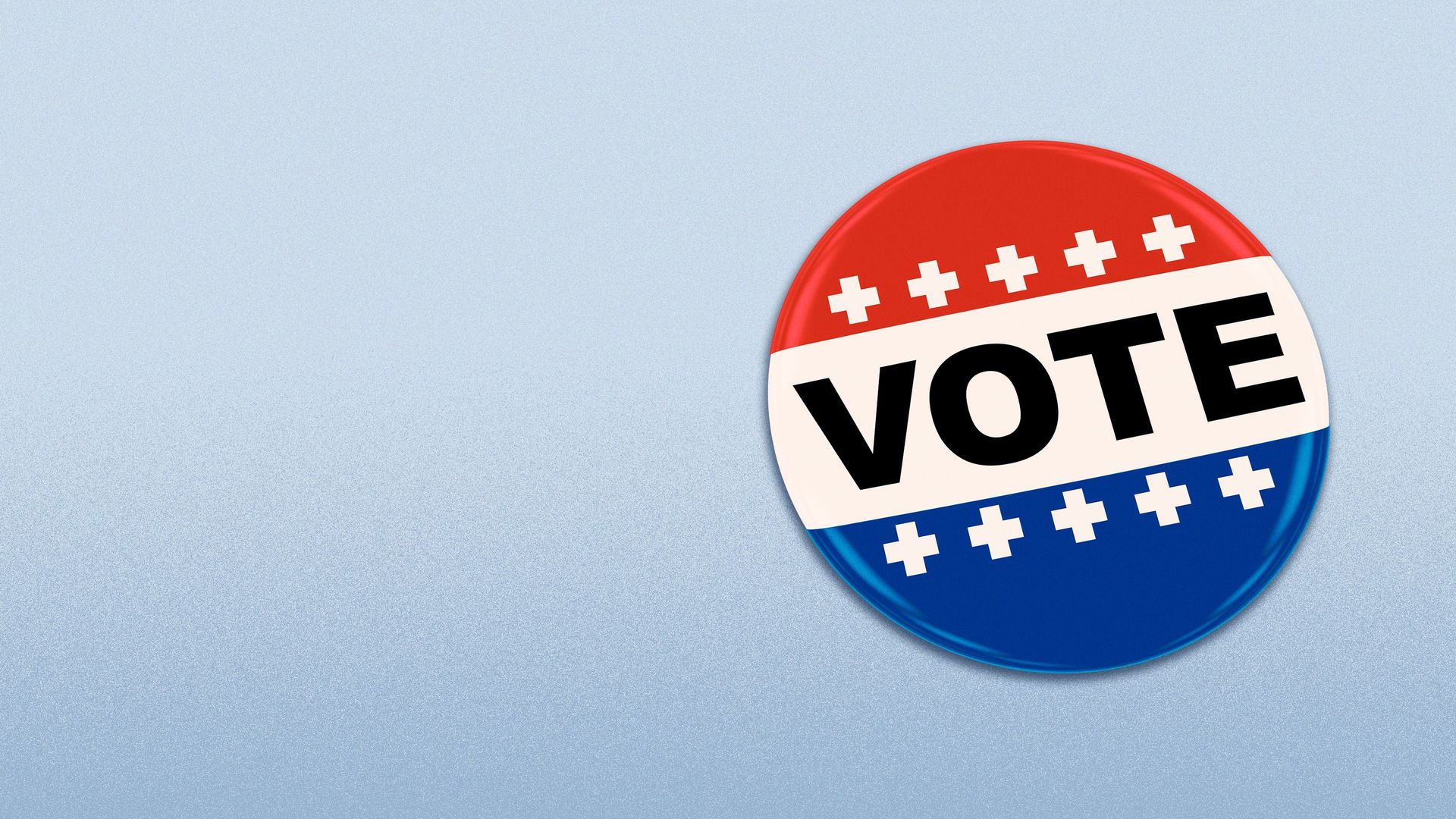 President Biden has spent the week contrasting Republicans and Democrats' positions on health care and entitlements, leaning into a political fight the party would love to have all the way through the 2024 elections.
The big picture: How House Republicans handle the coming debt ceiling negotiations and spending-related decisions could have far-reaching implications, potentially handing Democrats what they view as a potent line of attack.
Driving the news: Biden's back-and-forth with Republicans on Medicare and Social Security was one of the most memorable parts of Tuesday's State of the Union.
He followed up the State of the Union with a speech in Florida on Thursday in which he attacked the GOP's positions related to prescription drugs, the Affordable Care Act, Medicaid, Medicare and Social Security — a laundry list of some of Democrats' most comfortable policy arenas.
"I know that a lot of Republicans, their dream is to cut Social Security, Medicare. Well let me say this: If that's your dream, I'm your nightmare," Biden said.
Biden specifically called out Florida Gov. Ron DeSantis, who is expected to run for the GOP's presidential nomination, for choosing not to expand Medicaid in the state.
State of play: Republicans have repeatedly said they aren't pushing to cut entitlement programs. But that commitment will almost certainly clash with the party's goal of producing a budget that balances over the next decade, which is nearly impossible to do without raising taxes, cutting defense spending or cutting entitlement spending.
And Republicans have historically been vocal about the need to rein in spending on the programs, which are a huge and growing part of the U.S. budget.
Between the lines: In a speech Monday evening, McCarthy explicitly said that "cuts to Medicare and Social Security are off the table."
Whatever the GOP decides to put in its budget is dead on arrival without the approval of both the Senate and the White House. But that won't stop Democrats from seizing the opportunity to tell voters that empowering the GOP puts their health care and retirement benefits at risk, should Republicans put forward policies that cut spending on the programs.
And Democratic-aligned groups are already pouncing on opportunities to tie potential GOP presidential candidates to entitlement cuts.
American Bridge 21st Century, a Democratic PAC, recently blasted out a Yahoo News article quoting former Vice President Mike Pence saying he supports allowing people to "take a portion of their Social Security withholdings and put that into a private savings account" — a mainstream Republican position until the recent past.
What they're saying: Regardless of what Republicans do next, Democrats already have everything they need to make their case through the 2024 elections, Democratic campaign operative Jesse Ferguson said.
"They're already threatening to delay Social Security and Medicare payments if they force a default on the debt. They've already voted for plans to privatize Social Security and Medicare. And many of them have already signed onto a plan that sunsets the program entirely," Ferguson said. (The latter argument has struck a particular nerve with some Republicans.)
Reality check: The Medicare Board of Trustees has estimated that the Medicare Trust Fund will become insolvent by 2028, meaning that the next president will likely inherit a ticking time bomb in the program's finances.
The bottom line: Recent elections have shown that any attempt to take away benefits or protections "is a loser with the public," Democratic strategist Chris Jennings told Axios.
"If, for example, the Republicans tried to repeal the prescription drug cost containment as they tried to repeal the Affordable Care Act, that is political malpractice of the greatest degree," Jennings added.
"If they're perceived to undermine or cut Medicare or Social Security or even take away new policies on prescription drug coverage or cost containment, it is going in the absolute wrong direction from the public's perspective."
Go deeper