Navy releases first photos of Chinese balloon debris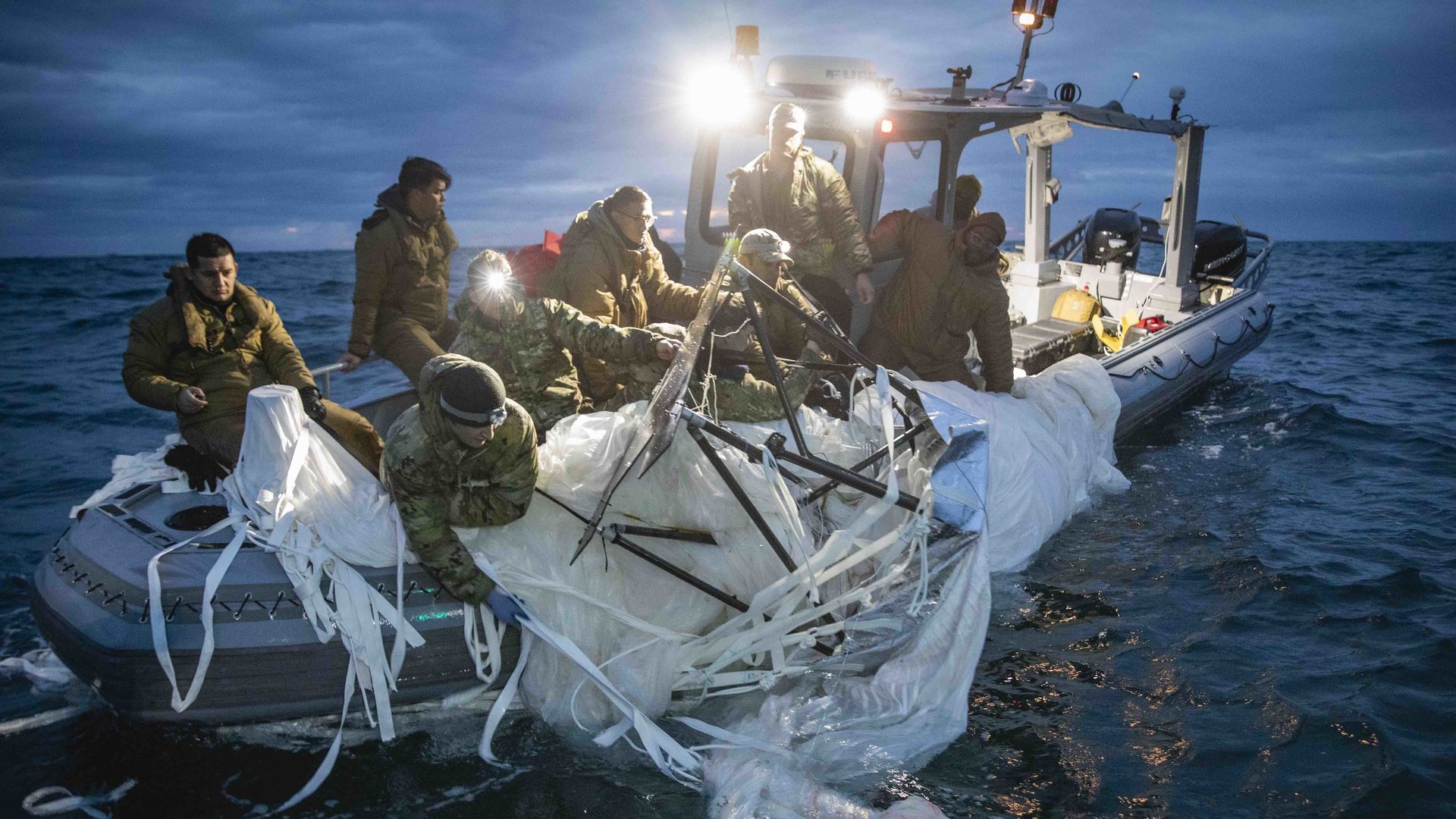 The U.S. Navy on Tuesday released photos of crews recovering large pieces of the Chinese balloon shot down over the Atlantic Ocean on the weekend, offering the closest look yet at the high-altitude aircraft that has further strained relations between the two countries.
Why it matters: Previous photos offered only grainy depictions of the balloon, spotted high in the skies over the continental U.S. last week, leading to much speculation about its capabilities and purpose.
The Chinese government has claimed the balloon was a civilian aircraft used largely for monitoring weather — something the Pentagon has firmly rebuffed.
"This surveillance balloon purposefully traversed the United States and Canada," a senior U.S. defense official said Saturday. "And we are confident it was seeking to monitor sensitive military sites. Its route over the United States, near many potential sensitive sites, contradicts the PRC government's explanation that it was a weather balloon." 
On Monday, a top U.S. air force general said the balloon was around 200 feet tall and carried a payload approximately the size of a regional jet plane.
Catch up quick: A U.S. fighter jet fired a missile into the balloon off the coast of South Carolina on Saturday after the Chinese aircraft had floated across several states.
Though President Biden authorized the take-down on Wednesday, defense officials said they delayed the strike until the balloon reached the ocean for safety reasons, due to the potential for large debris falling below.
"In accordance with the President's direction, the Department of Defense developed options to take down the balloon safely over our territorial waters, while closely monitoring its path and intelligence collection activities," Secretary of Defense Lloyd Austin said in a statement Saturday.
"This action was taken in coordination, and with the full support, of the Canadian government," Austin added.
The latest: Crews have been pulling the balloon debris from the waters near Myrtle Beach, S.C.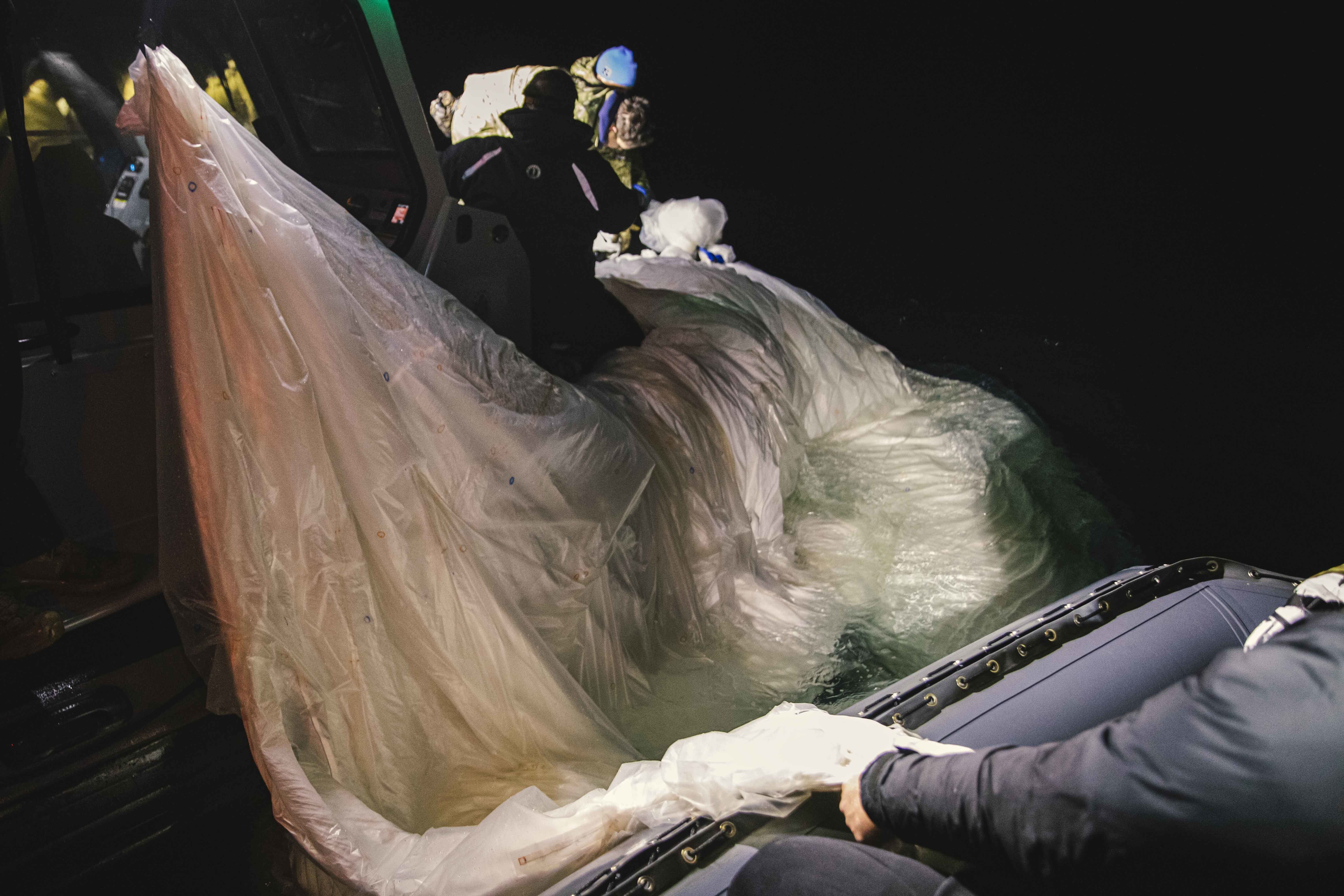 Go deeper: Everything we know about the China balloon
Go deeper