Trump denies Chinese balloons flew over U.S. during his administration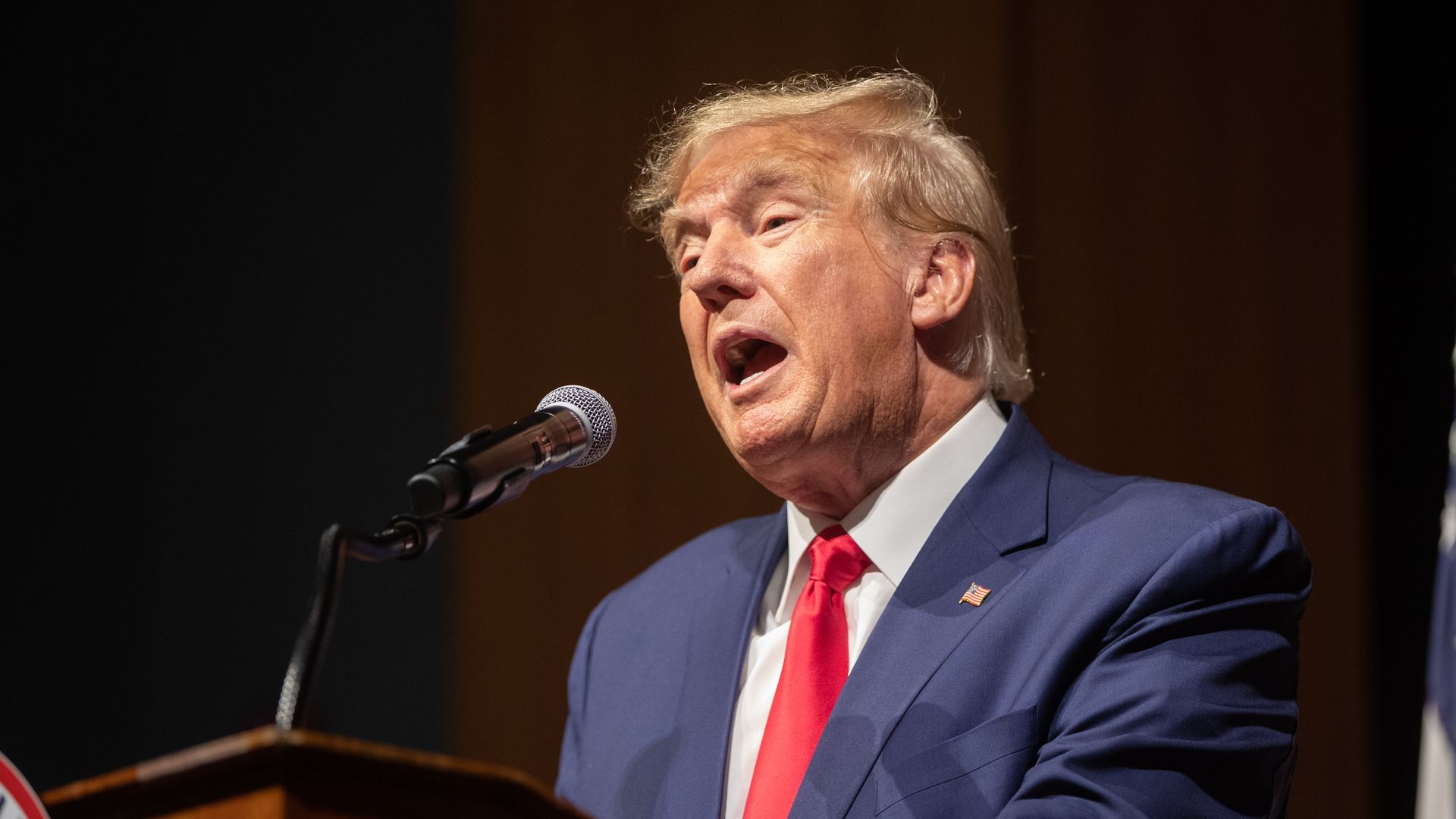 Former President Trump denied the Department of Defense's claims that suspected Chinese surveillance balloons had also transited the U.S. during his administration, telling Fox News Digital on Sunday that it "never happened."
Why it matters: The U.S. on Saturday shot down a suspected Chinese surveillance balloon off the South Carolina coast, which the Pentagon accused China of using to collect information on U.S. military sites.
President Biden had given his authorization to take down the balloon on Wednesday, but U.S. military commanders determined that doing so over land posed a risk. Instead, they developed plans to take it down once the balloon was over water. 
Republican lawmakers have criticized the Biden administration for not shooting it down sooner.
Driving the news: Pentagon press secretary Brig. Gen. Pat Ryder said in a statement Thursday that the balloon did not present a "military or physical threat to people on the ground" and that similar kinds of balloon activity had been "observed previously over the past several years."
A senior defense official said at a press briefing Saturday that Chinese government surveillance balloons "transited the continental United States briefly at least three times during the prior administration and once that we know of at the beginning of this administration, but never for this duration of time."
A spokesperson for the Pentagon told Axios on Sunday that "at this time we have nothing further to add beyond what was stated during" Saturday's press briefing.
State of play: "It never happened with us under the Trump administration and if it did, we would have shot it down immediately," Trump told Fox News Digital. "It's disinformation."
Trump went on to call the Biden administration "incompetent" and said it had claimed similar incidents had occurred during his presidency because "they look so bad, as usual."
A swath of former national security and defense officials from the Trump administration have also disputed the claims.
John Bolton, who served as national security adviser in the Trump administration, told Fox News Digital that he could "say with 100% certainty" that no such balloon flights took place during his tenure.
Bolton added that he hadn't heard of any such incidents before or after leaving the White House.
If the Biden administration has "specific examples, they need to tell Congress," he added.
Former Defense Secretary Mark Esper told "'CNN This Morning" on Friday that he was "surprised" by the Pentagon's statement that similar incidents had occurred during the previous administration.
"I don't ever recall somebody coming into my office or reading anything that the Chinese had a surveillance balloon above the United States," Esper said.
John Ratcliffe, Trump's final director of national intelligence, was asked about the Pentagon's claim regarding the three Chinese surveillance balloons during an appearance on Fox News Channel's "Sunday Morning Futures."
"It's not true. I can refute it," he said.
Go deeper