Tech earnings reveal a powerful industry taking some licks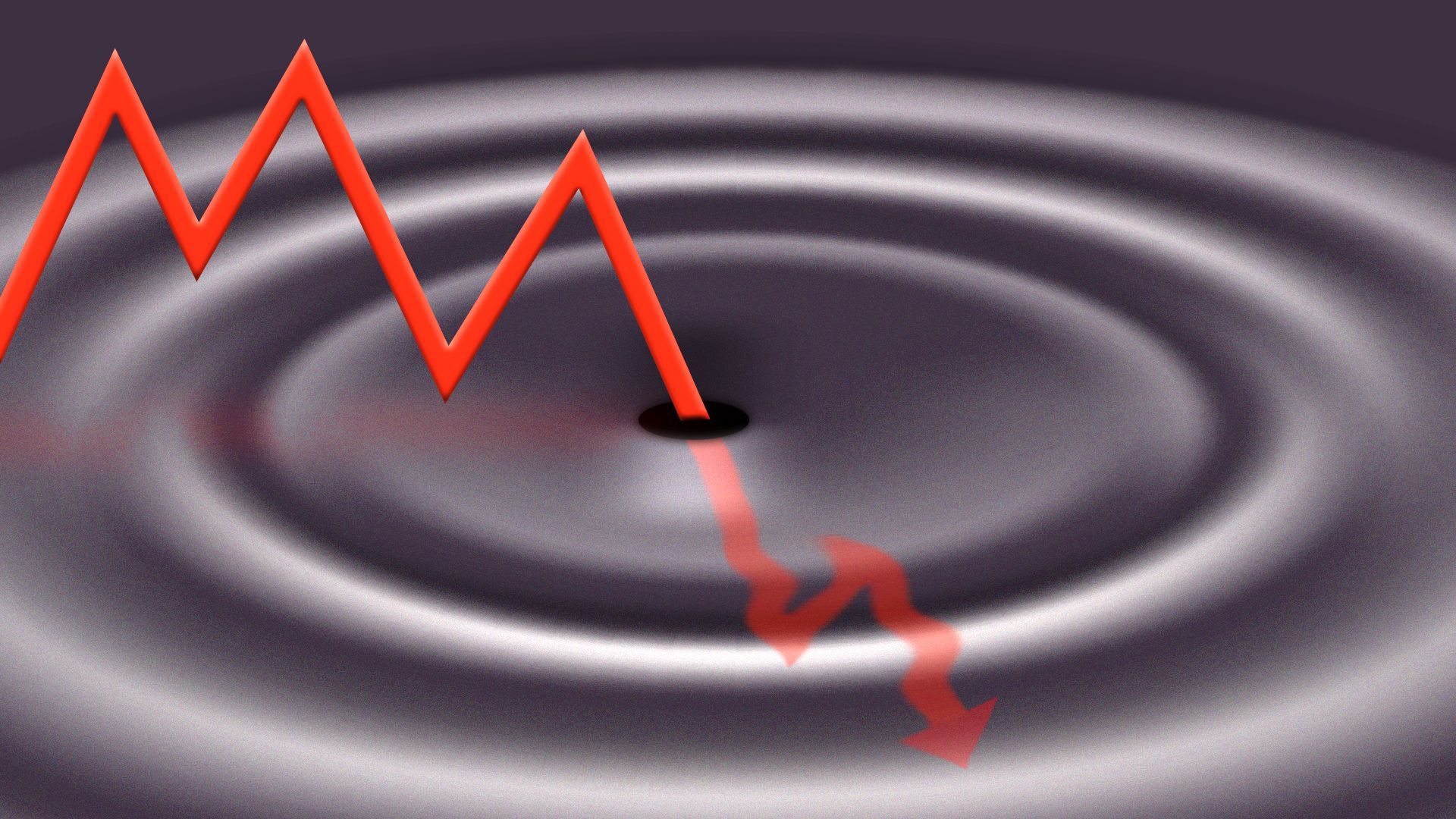 This week's earnings reports confirmed that Big Tech companies are taking a hit from a slowing economy — but also that they're still raking in tons of money.
The big picture: Tech companies have been on a decade-long growth jag, creating a generation of investors and workers who are now experiencing their first significant experience of a downturn, layoffs and retrenchment.
Apple on Thursday reported sales and earnings that fell below expectations.
The iPhone maker was hit by the same macroeconomic pressures and strong dollar that crimped other tech companies' results.
But COVID-19-related disruptions of manufacturing in China also limited supplies of the iPhone 14 Pro and iPhone 14 Pro Max during the quarter.
Google parent Alphabet also reported financial results Thursday that disappointed investors, with lower online ad spending on YouTube cited as among the culprits.
YouTube advertising was down more than 7% last quarter compared to the same quarter the previous year, causing Alphabet's overall revenue growth for the quarter to drop to just 1% year over year.
Amazon managed to beat overall revenue expectations. But investors were still spooked by lower-than-expected revenue from its AWS cloud computing unit.
The company warned that cloud growth will slow and companywide operating profits in the current quarter could be anywhere from zero to $4 billion. Analysts had expected operating profits near the high end of that range.
Microsoft last week reported its slowest quarterly sales growth in years, as the PC market has rapidly cooled off following a pandemic-fueled boom.
Facebook parent Meta offered the brightest spot among the tech giants, reporting both strong results as well as a positive outlook, despite the tougher economy and online ad slowdown.
It also said expenses for the full year will be lower than it had previously anticipated.
Wall Street swooned, pushing Meta's stock up more than 23% Thursday. The stock has more than doubled since it hit a low three months ago.
Be smart: All of the companies said their results would have been better were it not for the effect of a strong dollar, which effectively makes it harder to sell products overseas.
Between the lines: All these companies, with the exception of Apple, have announced layoffs as a response to the downturn.
What to watch: Most of these firms offered limited guidance, saying they expect economic weakness through the first half of the year, but leaving open the possibility of improvement in the second half of 2023.
Go deeper