James Gunn unveils new DC reboot slate. Here's what to expect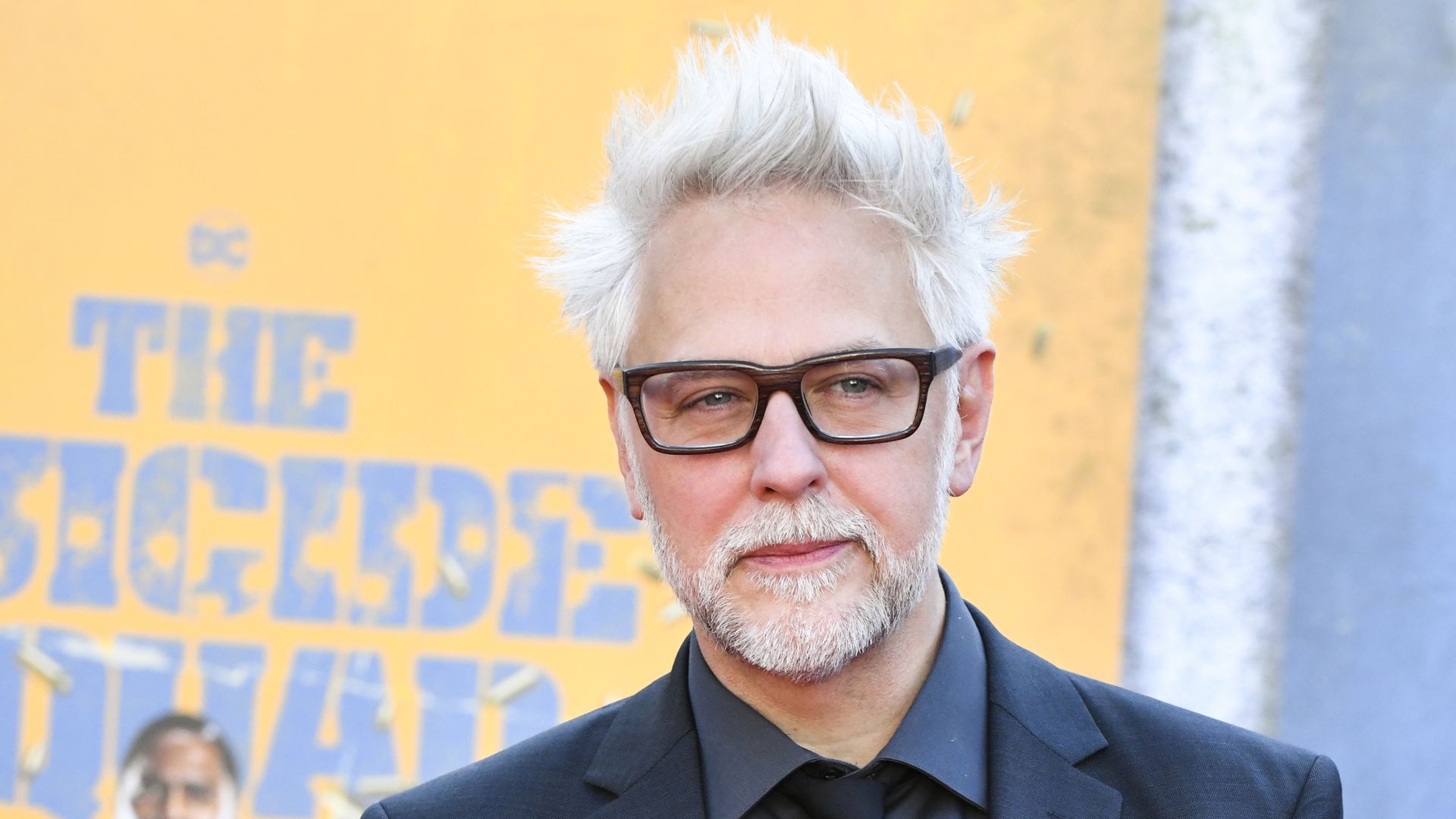 DC Studios co-CEO James Gunn unveiled his plans for a reboot of the DC Comics cinematic universe on Tuesday, announcing a slew of new movies and television shows set to drop in the near future.
Why it matters: DC Studios — a branch of Warner Bros. dedicated to superhero content — is rebooting DC Comics' intellectual property after fans endured years of disconnected, confusing, and polarizing projects.
Gunn's rebooted DC slate will directly compete (again) with the Marvel Cinematic Universe with an interconnected story told through live action and animated projects.
The new direction represents a major turning point in the superhero movie genre, too, as it marks the first reboot of a modern comic book cinematic universe.
Gunn and Safran's new DC slate
Driving the news: Gunn, who directed Marvel's "Guardians of the Galaxy" and is leading the DC Studios reboot with co-CEO Peter Safran, announced the new DC Comics projects in a video tweeted Tuesday.
The projects are a part of what Gunn called "Chapter 1: God and Monsters."
This will be separate from the previous DC Expanded Universe, which featured blockbusters like "Justice League" and "Aquaman."
"Storytelling is always king," Gunn said in the announcement video. "That's all that matters to us."
Batman, Superman, Supergirl highlight DC reboot
Here's a quick look at what to expect from Gunn's DC plan.
"Creature Commandos" will be an animated series of military super-humans written by Gunn. He said characters could appear in both animated and live action projects.
"Waller" will be a spin-off series to the HBO Max show "Peacemaker" that focuses on Viola Davis' head of government character, who has been featured in other DC Comics films, Gunn said.
"Superman: Legacy" will bring the classic superhero back with a new movie focused on his upbringing on Earth as well as his heritage from the planet Krypton, per the New York Times. The film, which Gunn called the "true beginning of the DCU," is slated to be released on July 11, 2025.
"Lanterns" will be an HBO television series that focuses on Green Lantern heroes Hal Jordan and John Stewart. Gunn said the series will tie into the bigger DCU story.
"The Authority" will be a "big movie" based on characters who want to fix the world "by any means necessary," Gunn said, describing it as a "very different look at superheroes."
"Paradise Lost" will be a "Game of Thrones"-style television series that is based around the all-female island Themyscira, where Wonder Woman was born, Gunn said.
"The Brave and the Bold" is a new Batman movie that will feature Bruce Wayne and Damian Wayne, Batman's young killer son, as Robin, according to Gunn.
"Booster Gold" is an HBO Max series about "a loser" from the future who comes back to save the day, Gunn said.
"Supergirl: Woman of Tomorrow" is a new "science fiction epic film" that will focus on Supergirl, who grew up on a chunk of the planet Krypton and watched all of the people around her die, Gunn said. She is "a much more jaded character," he added.
"Swamp Thing" will be "a very dark horror story" that takes place "outside of the rest of the DCU" but will feed into the rebooted DC universe story, Gunn said.
Of note: "The Batman: Part II" is the sequel to the 2022 film starring Robert Pattinson, per the Hollywood Reporter. The sequel will be disconnected from the main DCU, similar to Todd Phillips' "Joker" films, Gunn said.
What we're watching: DC already has a number of films coming out this year — including "Shazam! Fury of the Gods," "The Flash," "Blue Beetle," and "Aquaman and the Lost Kingdom" — that appear to have a subtle connection to the new DCU.
Gunn said "Flash" will "reset the entire DC universe." He said "Blue Beetle" and the "Aquaman" sequel will then lead into the new slate of projects, he added.
The actors within those projects could return in future projects, Gunn said.
Go deeper