Grab the popcorn: Booming economy sparks movie theater comeback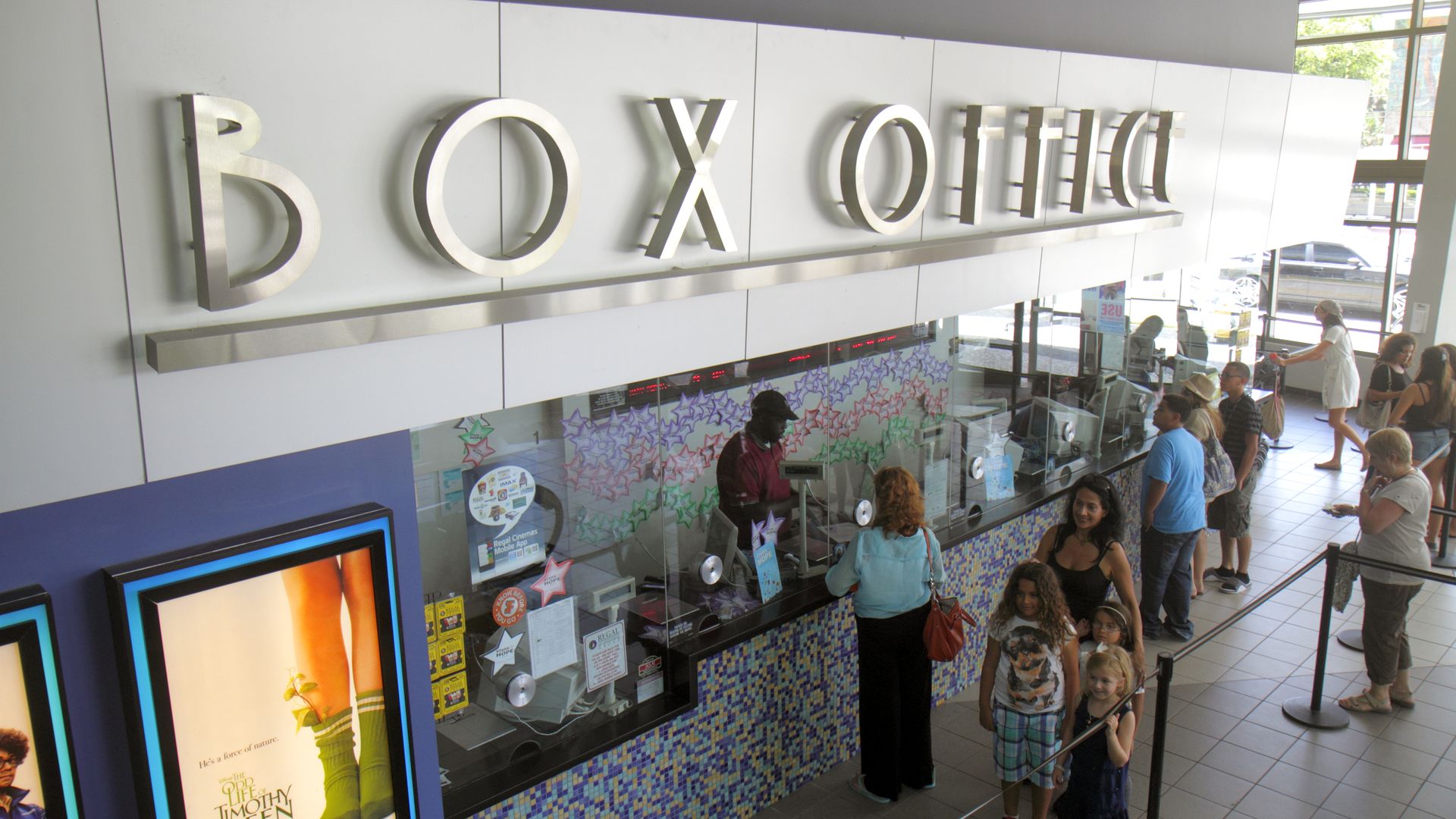 Economic growth has sent Americans to the movies in droves this past year, and the trend is expected to continue: Projections show the U.S. box office will make a record-breaking $12 billion in 2018 alone.
Why it matters: Movie theater admissions have been relatively stable for the past three decades, and yet box office totals are expected to be up 10% from 2017. Patrick Corcoran, vice president of the National Association of Theatre Owners (NATO), told Axios that subscription services and the date of release have a lot to do with it.
Driving the rise: Movie-goers who want an elite theater experience, including subscription perks through AMC or MoviePass, and luxury service (which can include alcohol and reclining loungers) have helped boost ticket sales. There's also been an uptick in people looking to take advantage of discounted days and matinees.
The impact: Thanks to these audiences, studios have seen far greater attendance in the off-season months (fall and spring), whereas previously they had only see such high attendance for summer blockbusters.
By the numbers: The U.S. box office has made roughly $9.3 billion in 2018 so far, nearly a 9% increase from last year, per NATO.
"Venom" had an $80 million debut during the Oct. 5-7 weekend — the best opening ever for that month.
"Black Panther," which screened after the holiday season in February, became the third-best showing of all time at $700 million in the U.S.
What to watch: If the box office were to flop the rest of the year, U.S. movies would still rake in roughly $11.8 billion. Corcoran said.
The most-anticipated November movies "Dr. Seuss' The Grinch," "Fantastic Beasts: The Crimes of Grindelwald," "The Nutcracker" and "Ralph Breaks the Internet."
December: "Spider-Man: Into the Spider-Verse," "Mary Poppins Returns," "Aquaman" and "Bumblebee."
Go deeper