R. Kelly sex-abuse charges dropped by Chicago prosecutor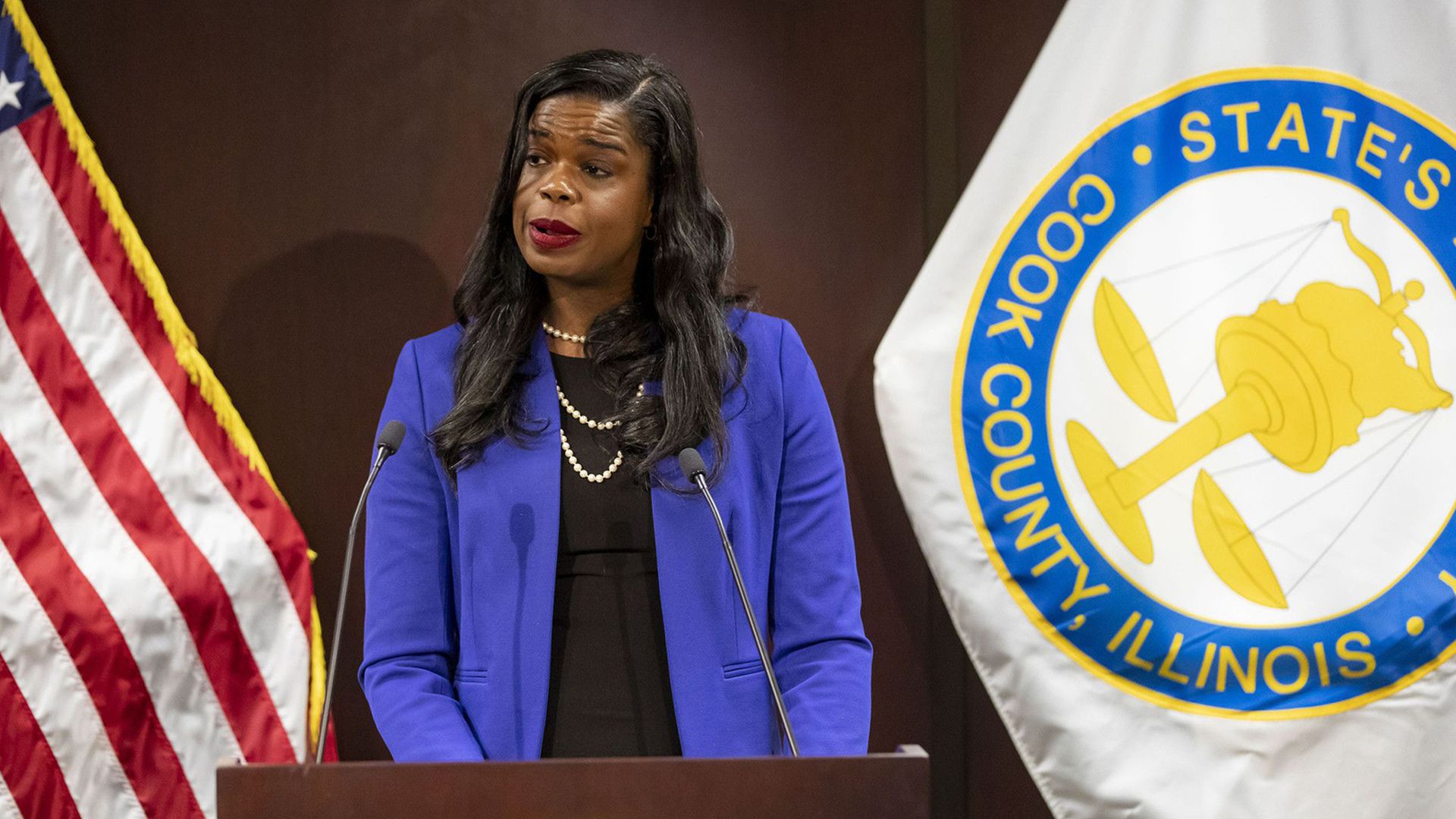 A Chicago prosecutor said Monday she is dropping four sex abuse charges against singer R. Kelly, the Associated Press reports.
Why it matters: Cook County State's Attorney Kim Foxx's decision comes months after the disgraced R&B star was convicted by a federal jury for child pornography and sex abuse charges.
Foxx plans to ask a judge the drop the charges on Tuesday, she said during an afternoon press conference.
Foxx made her announcement one day before a scheduled court hearing on state charges accusing Kelly of sexually abusing four people, including three minors.
Details: Kelly said on Monday that the R&B singer "is looking at the possibility of never walking out of prison again" after being sentenced to 30 years in a federal case.
Foxx said the decision "may be disappointing" for those who accused Kelly of abuse.
"While today's cases are no longer being pursued, we believe that justice has been served [by] the sentences that have already been handed down to Mr. Kelly, as well as the sentence that will come down next month," she said, per WGN-TV.
Context: The indictments in Cook County were filed against Kelly in February 2019, but have fallen into the background as federal prosecutors in New York and Chicago moved forward with their other sex crime cases against the singer, CBS News reports.
He faces another sexual-misconduct case in Hennepin County, Minnesota, over solicitation charges, AP reports. Like the Cook County case, that one has been on hold as the federal cases became the focus.
The big picture: Kelly, 56, is currently serving a 30-year prison sentence in New York after being convicted in September 2021 of racketeering and eight counts of violating an anti-sex trafficking law. He will be eligible for release sometime around age 80.
Kelly awaits sentencing for a September 2022 conviction on three counts of child pornography and three counts of child enticement. That hearing is scheduled for Feb. 23 in a Chicago federal court.
This is a developing story. Check back up for updates.
Go deeper