Ex-U.K. PM claims Putin made "jolly" missile threat to him in call on Ukraine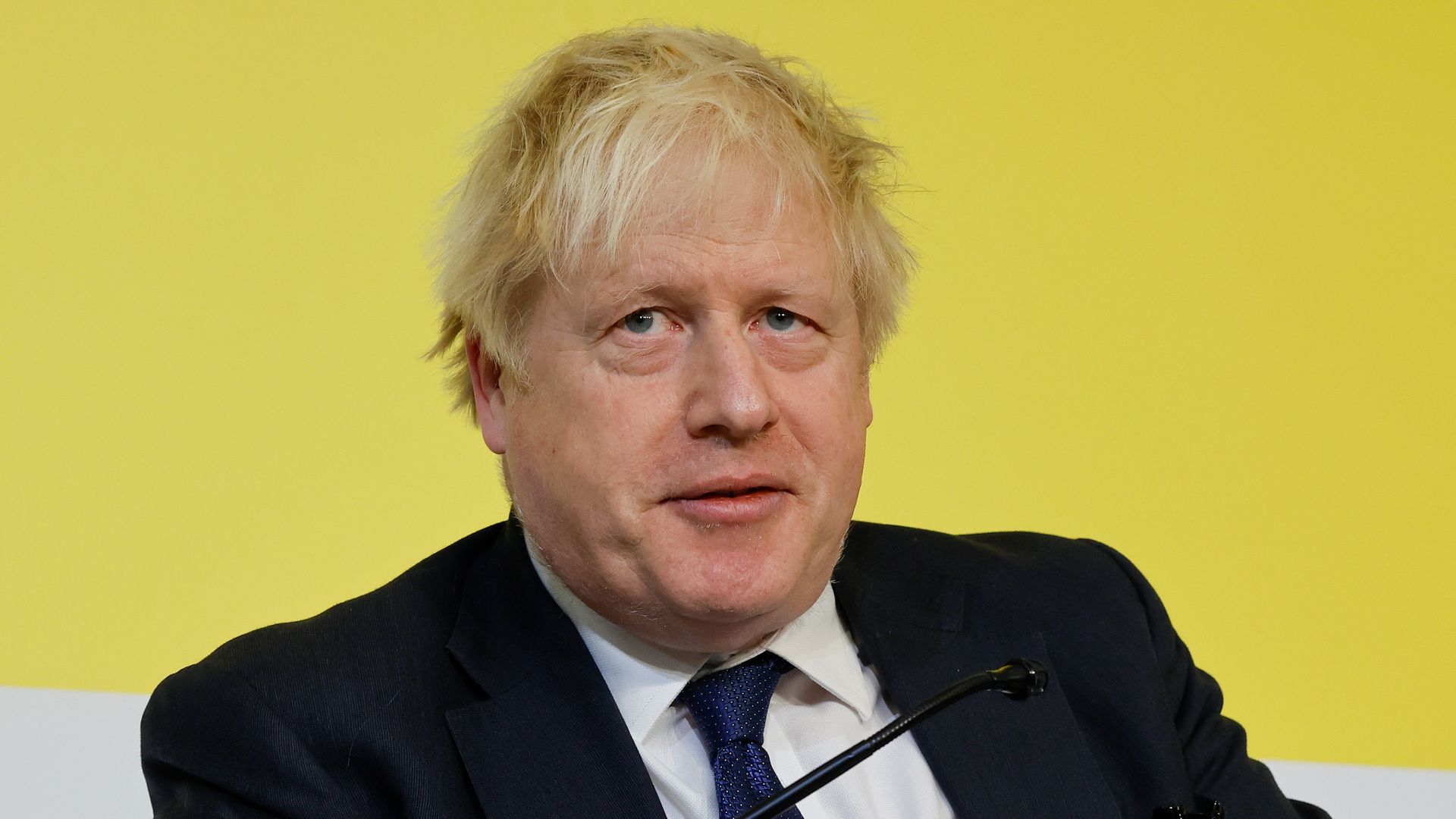 Former U.K. Prime Minister Boris Johnson claims in a new BBC documentary that Russian President Vladimir Putin threatened him with a missile during an "extraordinary" phone call before the Ukraine invasion.
What he's saying: "He threatened me at one point, and he said, 'Boris, I don't want to hurt you but, with a missile, it would only take a minute' or something like that. Jolly," Johnson told the documentary, "Putin vs. the West," airing in the U.K. on Monday.
"But I think from the very relaxed tone that he was taking, the sort of air of detachment that he seemed to have, he was just playing along with my attempts to get him to negotiate," Johnson said.
He said he emphasized to Putin in trying to dissuade him from invading Ukraine that Kyiv wouldn't join NATO "for the foreseeable future."
Johnson added that he told Putin that an invasion would mean "more NATO, not less NATO" near Russia's borders.
The Kremlin denied Putin made the threat.
"What Mr. Johnson said is not true. More precisely, it is a lie," Kremlin spokesperson Dmitry Peskov told reporters on Monday. "There were no missile threats."
"While talking about security challenges to Russia, President Putin said that if Ukraine joins NATO the potential deployment of U.S. or other NATO missiles near our borders would mean that any such missile could reach Moscow in minutes," he added.
The big picture: Johnson stepped down as leader of the ruling British Conservative Party last year following a string of scandals but has remained a staunch supporter of Ukrainian President Volodymyr Zelensky.
The former U.K. prime minister met with Zelensky during a visit to Kyiv earlier this month — the third such trip he's made since Putin's war on Ukraine began last February.
Editor's note: This story has been updated with the Kremlin's denial.
Go deeper