Pence: "I take full responsibility" for mishandled classified documents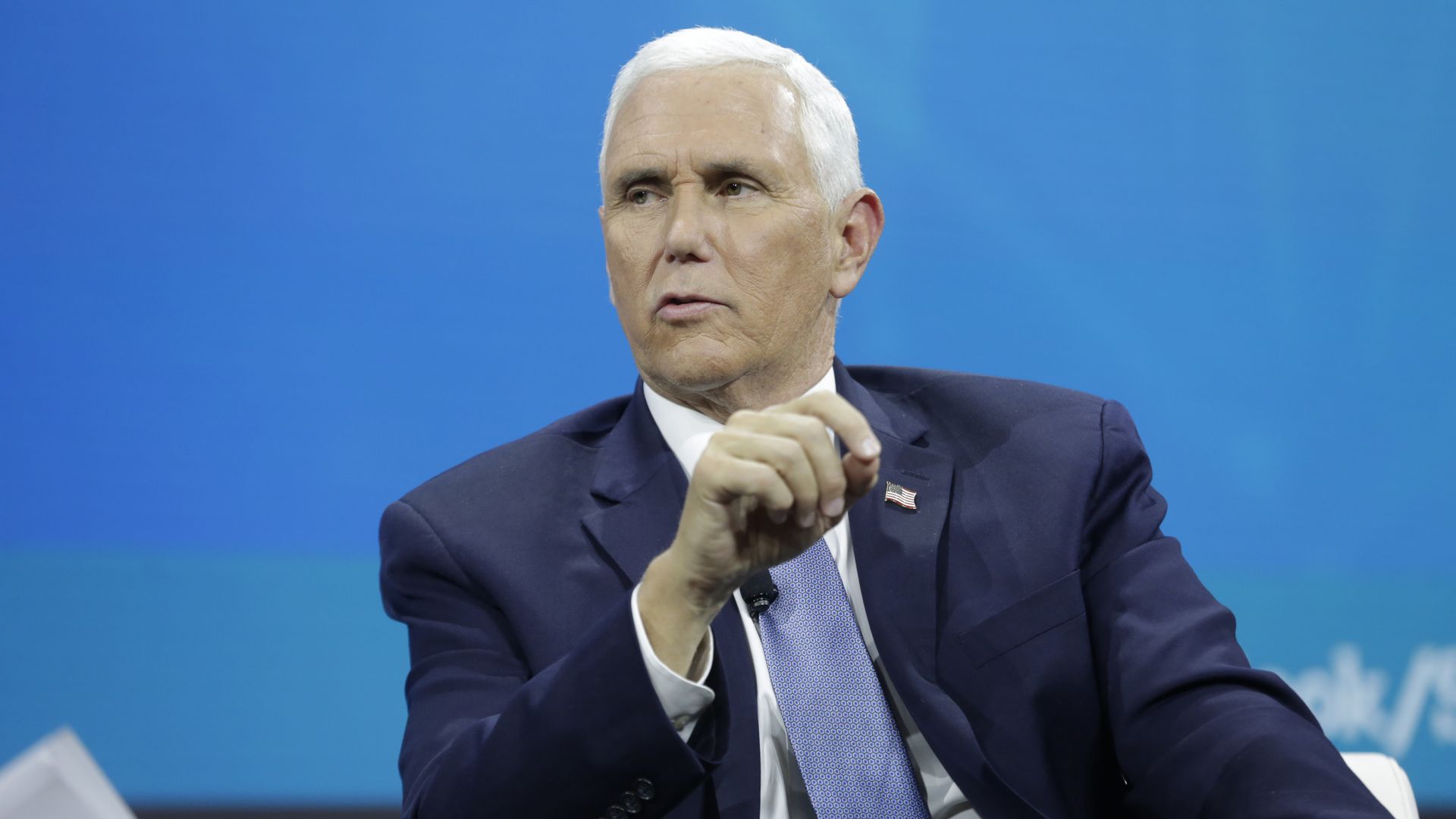 Former Vice President Mike Pence on Friday said "mistakes were made" regarding the classified documents found at his home earlier this week.
Driving the news: "While I was not aware that those classified documents were in our personal residence, let me be clear: Those classified documents should not have been at my personal residence," Pence said during a speaking engagement at Florida International University.
"Mistakes were made, and I take full responsibility," he said in his first public comments on the issue.
Zoom in: Pence explained that, at the end of his term, there was a thorough review of documents in his possession.
"But with news in recent weeks of repeated disclosure of classified documents in the personal residence of President Biden, documents dating back to his service as vice president, I simply thought out of an abundance of caution, it would be appropriate to review my personal records," he said.
They found a "small number" of documents marked "classified" or "sensitive" scattered in his "personal papers" and turned them over to the FBI, Pence said.
What he's saying: "Our national security depends on the proper handling of classified and sensitive materials," Pence said.
The former vice president added that he directed his legal counsel to work with the National Archives, the Department of Justice, and Congress, and "to fully cooperate in any investigation."
Go deeper: Pence complicates GOP's classified documents messaging
Go deeper