Pence complicates GOP's classified documents messaging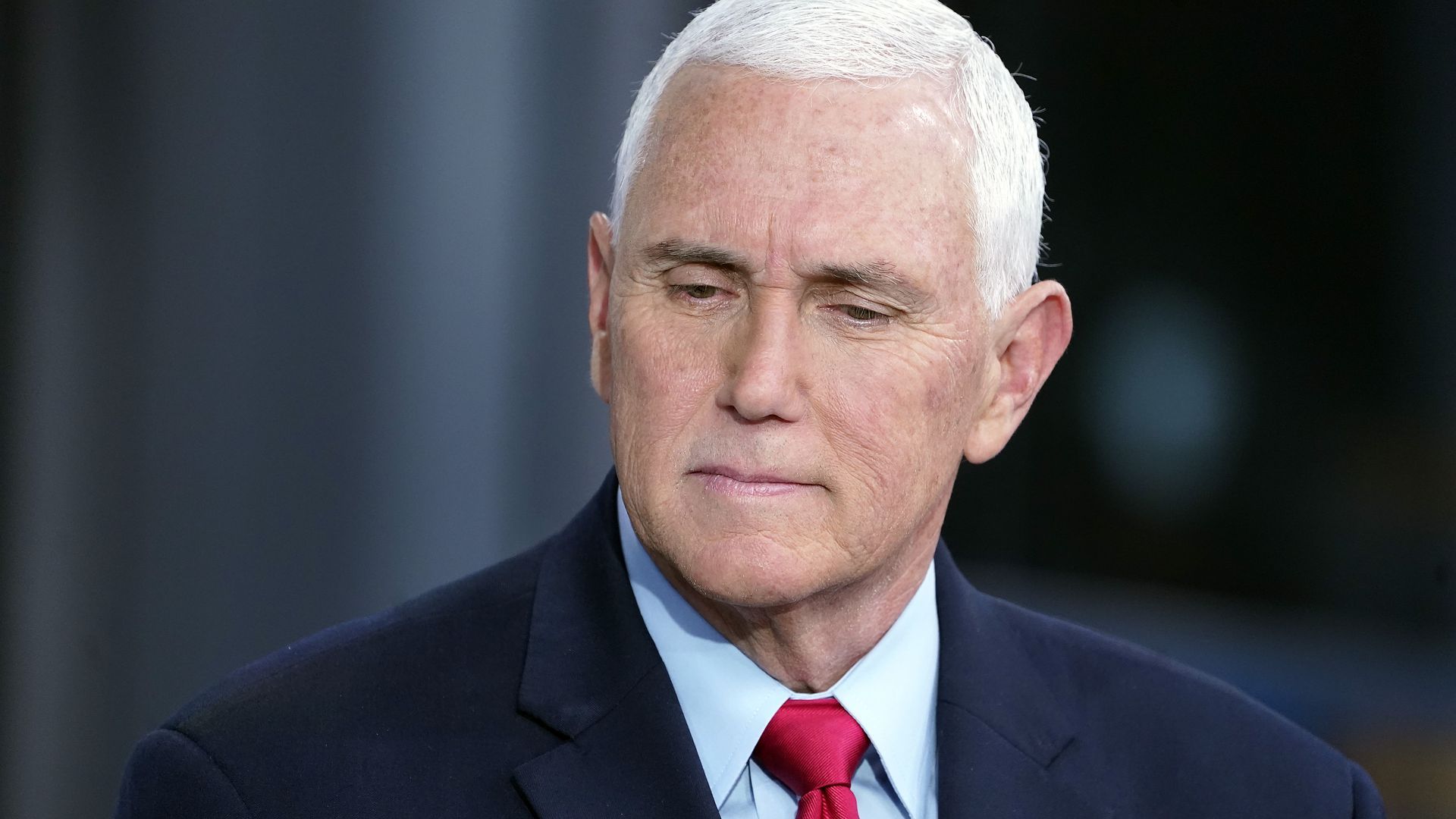 The discovery of classified documents at former Vice President Mike Pence's Indiana home has thrown yet another wrench in a bizarre saga that has now ensnared three of the top candidates for president in 2024.
Why it matters: Politically, this makes things a lot more complicated for the Republicans eager to weaponize President Biden's mishandling of classified documents.
Legally, it raises questions about over-classification — a long-running gripe from transparency advocates — as well as exactly how common this type of negligence is at the highest levels of government.
"We have an epidemic of senior leaders taking classified [documents] home. And we have to say categorically, whether it's Republican or Democrat, it's all wrong," Rep. Don Bacon (R-Neb.) told NBC News, expressing support for a third special counsel to investigate Pence.
Zoom in: House Oversight Chairman James Comer (R-Ky.) — who launched an investigation the day after the Biden documents were disclosed, blasting the president for "potentially violating the law" — is now facing a credibility test.
Comer issued a statement today praising Pence for his transparency, saying he reached out to the committee and pledged full cooperation.
Other Republicans are likely to adopt a similar defense, attempting to draw a contrast between the way Biden and Pence disclosed the discoveries.
But some have put themselves in the awkward position of previously attacking the underlying conduct that both VPs — as it currently stands — appear to have engaged in.
Rep. Marjorie Taylor Greene (R-Ga.), a new member of the Oversight Committee, said on Fox News on Jan. 9 that Biden "conceivably stole those documents" and did not have the power to declassify information as vice president.
Even Pence himself has criticized Biden for the act of taking classified documents, calling it "a very serious matter" and insisting that he took no such materials after the Trump administration ended.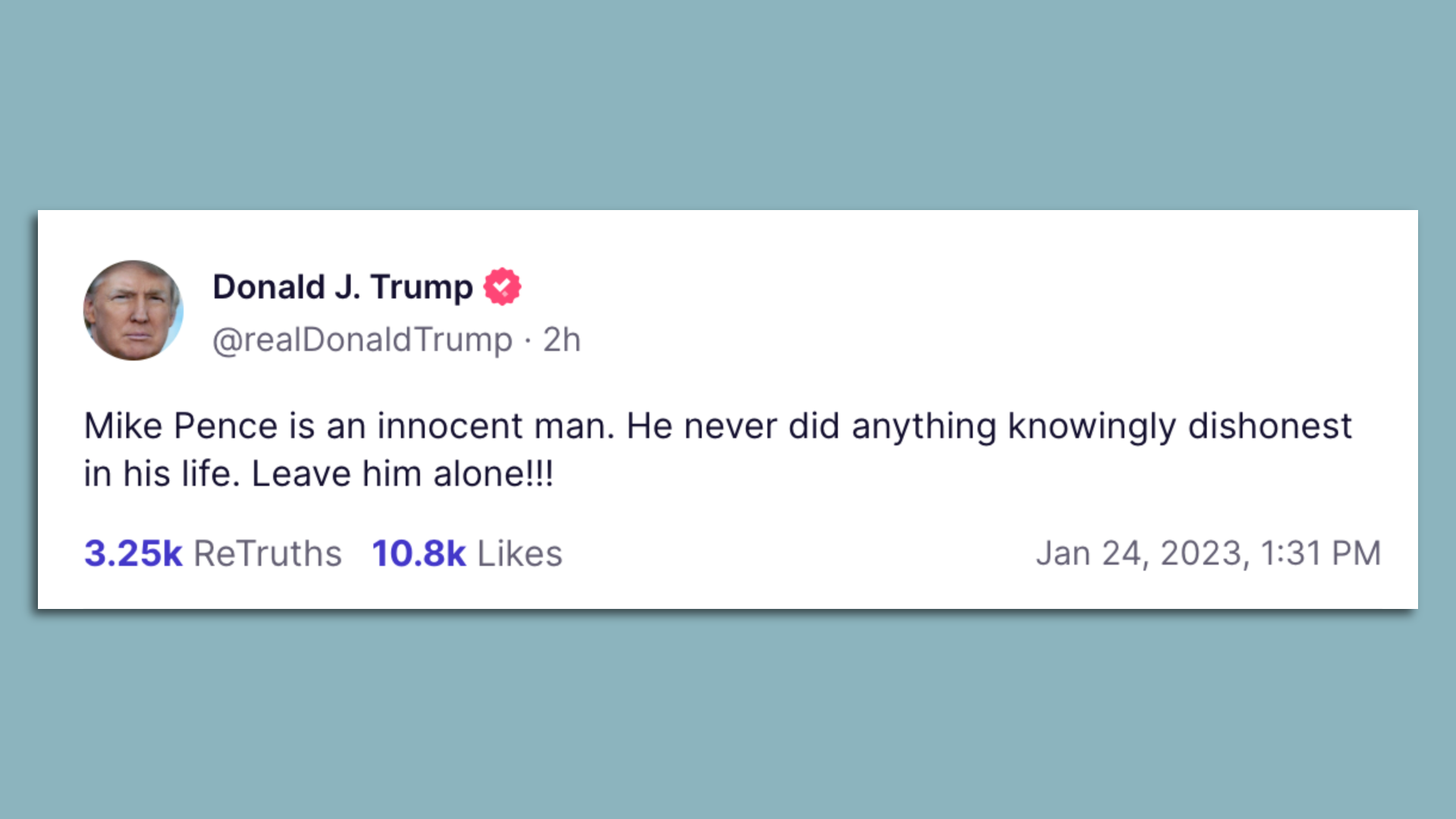 Between the lines: CNN reports that former President Trump's legal team views the discovery of the Pence documents as a positive development that could make it more difficult for the Justice Department to bring charges, citing linkage in the three cases.
But many legal experts say the opposite: Both Biden and Pence immediately contacted the National Archives and cooperated with the FBI after the documents were found.
Trump, on the other hand, is accused of failing to turn documents over for more than a year — even after facing a grand jury subpoena.
That distinction, which led to the FBI search of Mar-a-Lago, may further pave the way for the obstruction of justice charges already at the heart of the Trump investigation.
Editor's note: This story was corrected to note that Comer launched his investigation the day after the Biden documents were disclosed, not the day after they were found.
Go deeper