Historians take on misinformation in U.S. history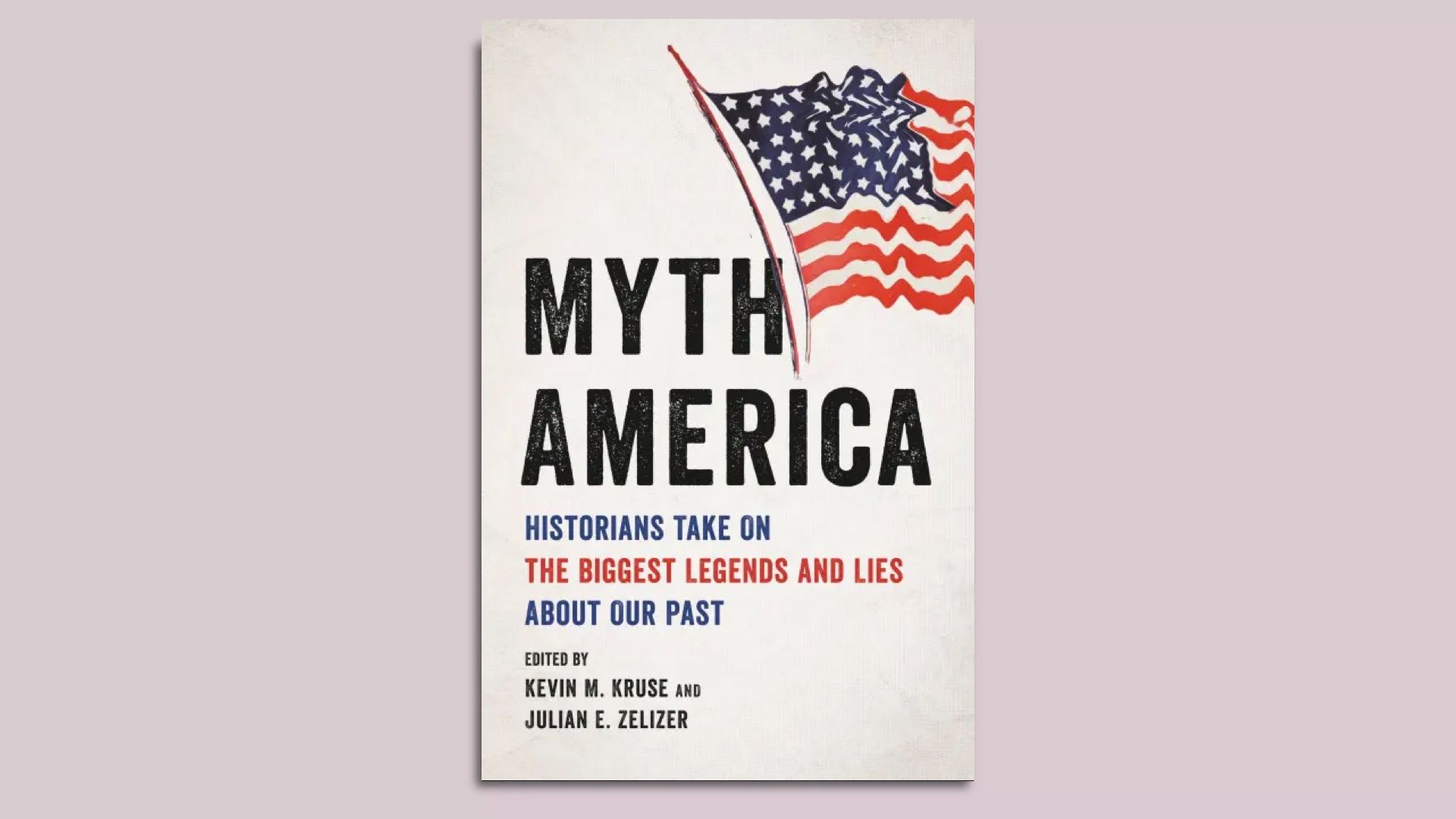 Some of the nation's top historians are going after lies and misinformation about U.S. history in a new book.
Why it matters: Red states in recent years have enacted laws aimed at limiting classroom discussions of slavery and Native American removal, while pushing a positive, nationalist version of U.S. history. Historians say that's a dangerous path.
Misinformation about U.S. history also has spread on social media, historians say.
Details: "Myth America: Historians Take On the Biggest Legends and Lies About Our Past" tackles historical misinformation through a series of essays by historians specializing in civil rights, immigration and economics.
The book, released this month, seeks to rebut simplistic maxims repeated mainly by the right — that the New Deal was bad, the Reagan revolution was good, and Confederate monuments are nothing more than historical artifacts.
The intrigue: Editors Kevin M. Kruse and Julian Zelizer, both Princeton University historians, say the right has used the conservative media ecosystem to dismiss evidence about real conflicts in favor of a patriotic story of triumph and perseverance.
Catch up quick: The administration of Florida Gov. Ron DeSantis (R) this month blocked a new Advanced Placement course for high school students on African American studies. Florida education officials said it "lacks educational value."
What they're saying: "Anything that only speaks to the good parts of the country and ignores the flaws, that focuses more on aspirations than execution, is not history. It's propaganda," Kruse told Axios.
"It's not our job to tear the country down, either. Our job is to provide a clear-eyed assessment."
Zelizer said that assessment includes civil rights, racial violence and other political struggles that have animated the United States.
"It's taking the country seriously. That's patriotic, in my opinion."
Zoom in: Among other topics, the book examines are the idea of "American Exceptionalism," stories of voter fraud, the far-right connections to America First ideology, and myths that Native Americans no longer exist in the U.S.
Zoom out: The book is one of several recent historical projects that attempts to reshape long-held narratives.
Go deeper