White House reveals new fair housing actions amid high rent prices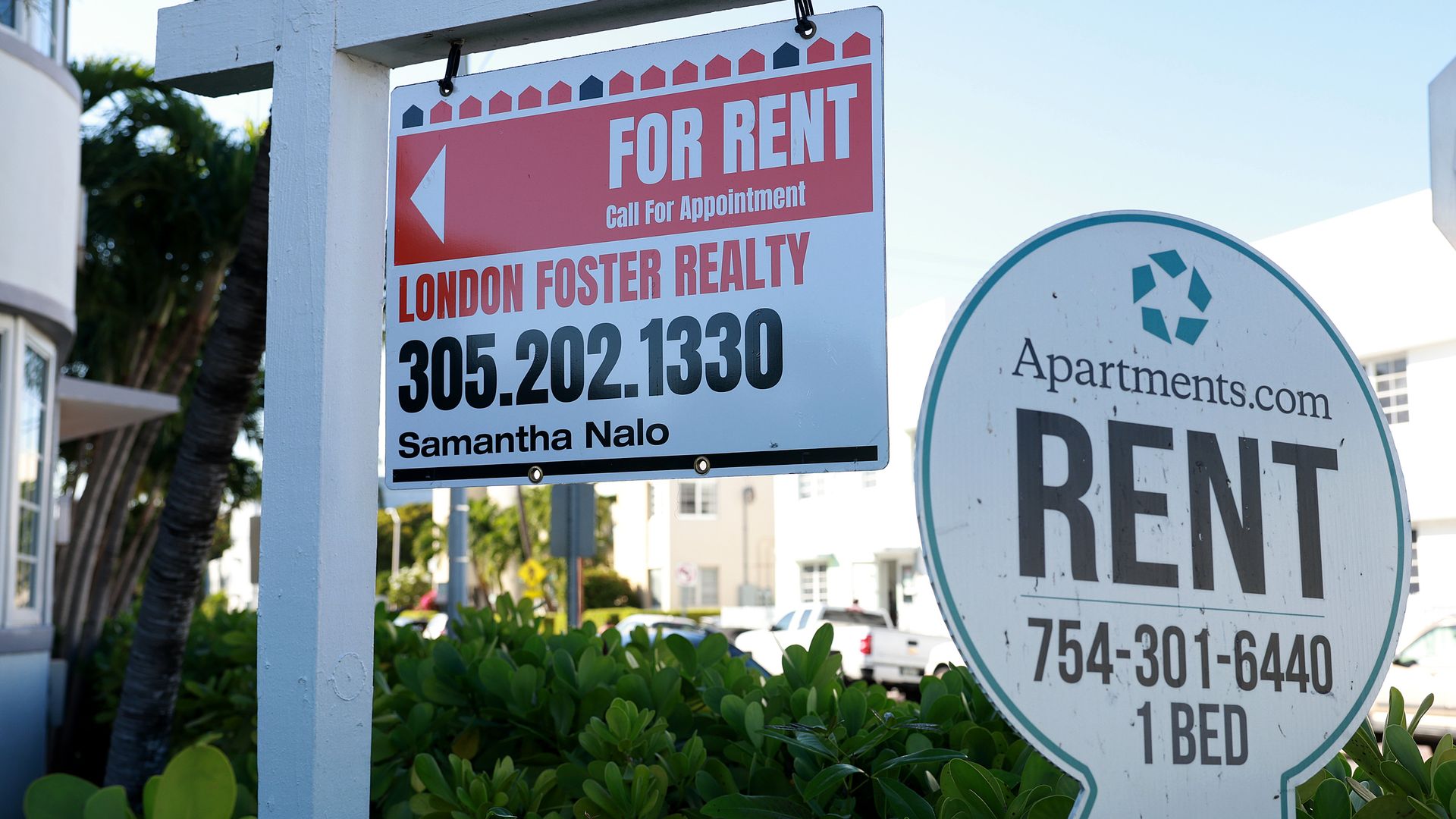 The Biden administration announced a new set of actions on Wednesday intended to protect renters and help curb rental costs.
Why it matters: Rent prices, while slightly decreasing, are still elevated after skyrocketing in 2020 and 2021. The higher housing costs have coincided with inflation that has driven up the cost of food and energy, straining household budgets.
How it works: The Biden administration announced that several federal agencies will take actions to help prevent unfair housing practices in the rental market as part of its new "Blueprint for a Renters Bill of Rights."
The Federal Trade Commission and the Consumer Financial Protection Bureau, for example, will collect information to identify practices that unfairly prevent applicants and tenants from accessing or staying in housing, such as the use of tenant background checks.
The Department of Justice will examine anticompetitive information sharing within rental markets, while the Federal Housing Finance Agency and the Department of Housing and Urban Development will also take part.
The Blueprint is not binding and does not constitute a government policy, but the administration said it is meant to encourage the creation of policies that will promote fair housing.
The big picture: Over a third of Americans, or roughly 44 million households, rent homes, according to the White House.
Roughly 900,000 evictions happened in the U.S. in the years before the pandemic, and these disproportionately affected Black women and their children, the White House said in its release.
Zoom out: The new actions follow the expiration of federal and state eviction protections enacted during the coronavirus pandemic.
Go deeper: Data shows the rent is (still) too damn high
Go deeper