Here comes the "most exciting committee" in Congress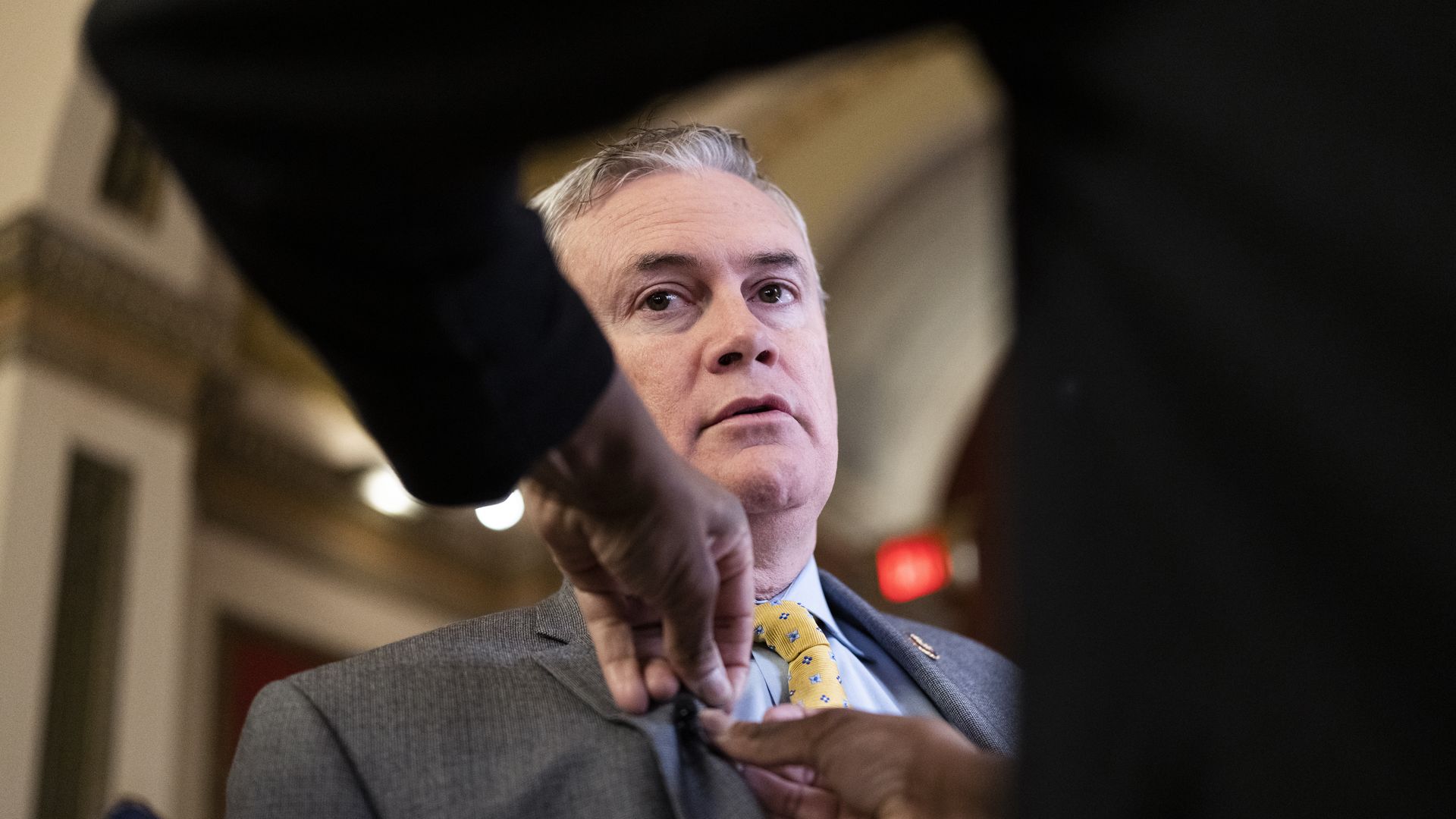 House Oversight Chair James Comer (R-Ky.) is excited about the additions of firebrand Reps. Marjorie Taylor Greene, Paul Gosar and Lauren Boebert, telling Axios "it's probably the most exciting committee" in congressional history.
Why it matters: Comer admitted in an interview on Friday, before the revelation of classified documents at former VP Mike Pence's home, that the committee has earned a less-than-credible reputation, which he says he wants to amend.
Progressive voices such as Reps. Alexandria Ocasio-Cortez (D-N.Y), Rashida Tlaib (D-Mich.) and Ayanna Pressley (D-Mass.) currently sit on Oversight, Comer pointed out.
This creates the potential for clashes, depending on Democrats' final committee assignments.
What they're saying: "I'm amused that the White House has been so critical, especially considering that the majority of the squad is on the House Oversight Committee on their side," Comer told Axios in a phone interview.
The White House chastised Republicans for the Oversight picks.
"It appears that House Republicans have handed over the keys to the most extreme MAGA members of the Republican caucus," said Press Secretary Karine Jean-Pierre said Wednesday.
Between the lines: Comer told Axios he has already spoken with most of the members, and he's repeatedly said he wants the committee to be credible and substantive.
"[W]e're not going to put anything on Oversight Committee stationary unless we have the facts to back it up," he said.
What to watch: House Republicans will push to reform the National Archives, Comer told Axios, after both President Biden and former President Trump's classified document scandals.
Comer said NARA has not provided him briefings on the classified document situation with Biden or Trump — despite requesting both.
"I think we would all agree there's a problem with how documents leave the presidency and vice presidency and follow the ex presidents and vice presidents to the private sector," the chairman said.
He added the National Archives will have an opportunity to explain and defend itself, but, "One thing that you can rest assured, when all this is said and done, there's going to be a major effort to reform the National Archives."
On the potential for subpoenaing Hunter Biden, Comer said all options were on the table, but "right now, there's no reason to bring Joe Biden or Hunter Biden in front of the committee."
"We're in the preliminary stages of getting our financial information that we've requested," Comer said.
"We've been communicating with several whistleblowers and former associates of Hunter Biden and once we get enough information to where we believe we can proceed with a hearing, then we'll certainly do that," he added.
The bottom line: Republicans on the House Oversight Committee have sent more letters to the Biden administration since 2021 than any other panel, Axios' Sophia Cai has reported.
Go deeper