Half Moon Bay shooting was case of "workplace violence," police say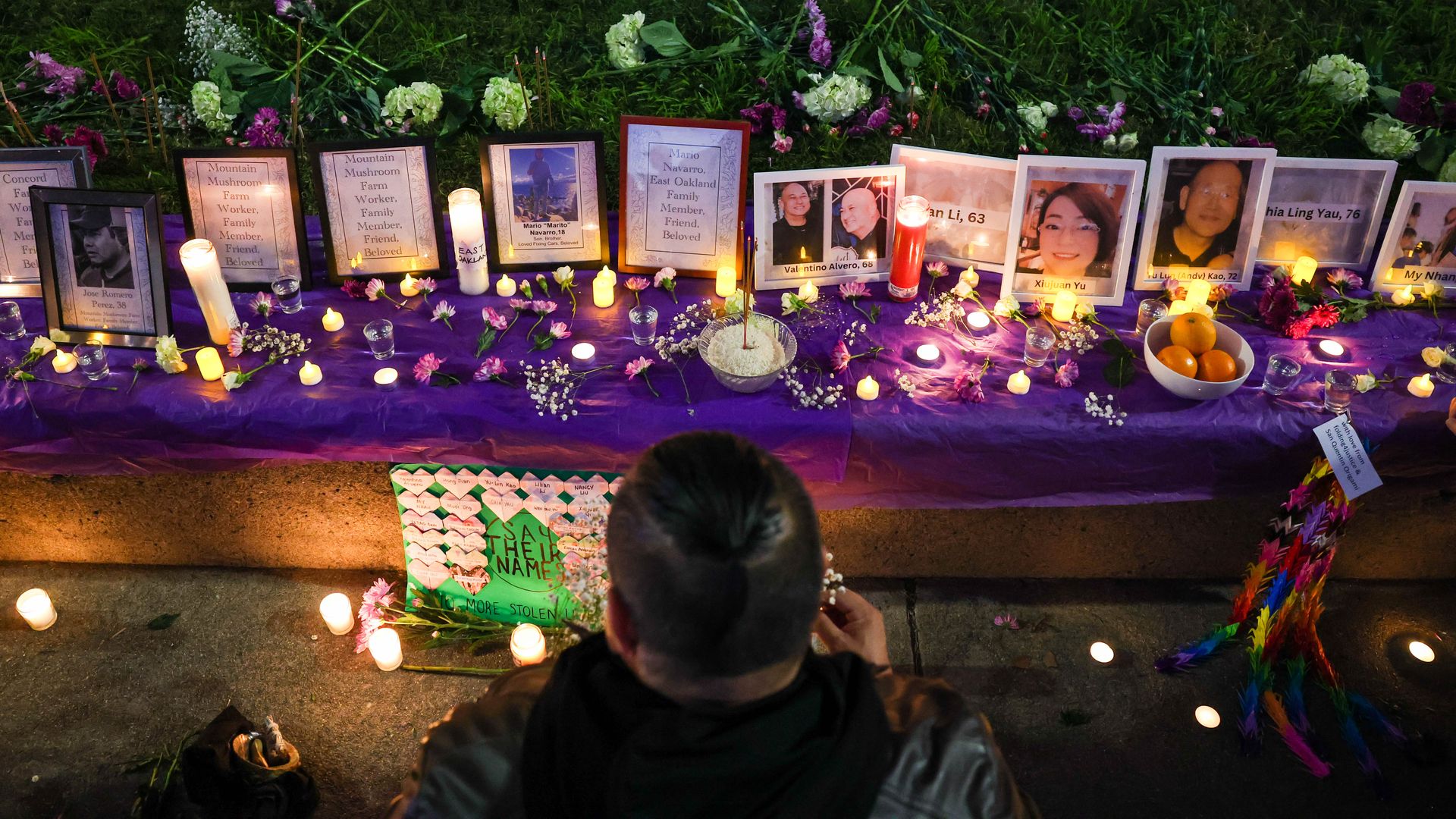 The Half Moon Bay shootings that left seven people dead and one injured were likely "workplace violence" incidents, police said this week at a news conference.
The latest: The suspected gunman, Chunli Zhao, told NBC Bay Area's Janelle Wang in a jailhouse interview on Thursday that he was responsible for Monday's shootings and used a semiautomatic handgun to open fire on his co-workers.
The 66-year-old, who spoke to Wang in Mandarin for about 15 minutes at the San Mateo County Jail, said he drove to the sheriff's office to surrender after the shootings and that he felt remorse for the killings.
The San Mateo County District Attorney's Office did not immediately respond to Axios' request for comment, but told the Los Angeles Times that Zhao's comments to the TV station were "consistent with what he told law enforcement," though they could not share details about the case.
The big picture: Zhao was employed at the mushroom farm on the outskirts of Half Moon Bay, California, where one of the shootings took place, San Mateo County Sheriff Christina Corpus said.
All the victims — seven men, one woman — were adults, Corpus said, "and a mixture of Hispanic and Asian descent."
The "only known connection between the victims and the suspect is that they may have been co-workers," Corpus said.
Details: "All the evidence we have right now points to a workplace violence incident," San Mateo County Sheriff spokesperson Eamonn Allen said at the press conference.
Allen declined to offer specifics related to the suspect's possible motive or criminal history.
"I will say that there were no specific indicators that would have led us to believe he was capable of something like this, and he was not known to us," Allen said.
Catch up quick: Four people were killed at the mushroom farm Monday and three more were killed near a trucking facility less than one mile away.
Zoom out: On Monday, California Gov. Gavin Newsom (D) noted the role that mental health plays in shootings.
The governor told "CBS Evening News" he is "really proud of the work we've done in this space, but we've had decades of neglect in this space."
"Respectfully, I will submit that regardless of the challenges it relates to behavioral health, there's not a country in the world that doesn't experience behavioral health issues," he told CBS.
"The Second Amendment is becoming a suicide pact," he said.
Go deeper: U.S. workplace homicides decline faster than overall murders
Editor's note: This story has been updated with new details. It was also corrected to reflect that the suspected shooter's name is Chunli Zhao, not Zhao Chunli.
Go deeper