DeSantis violated First Amendment by removing elected official, judge rules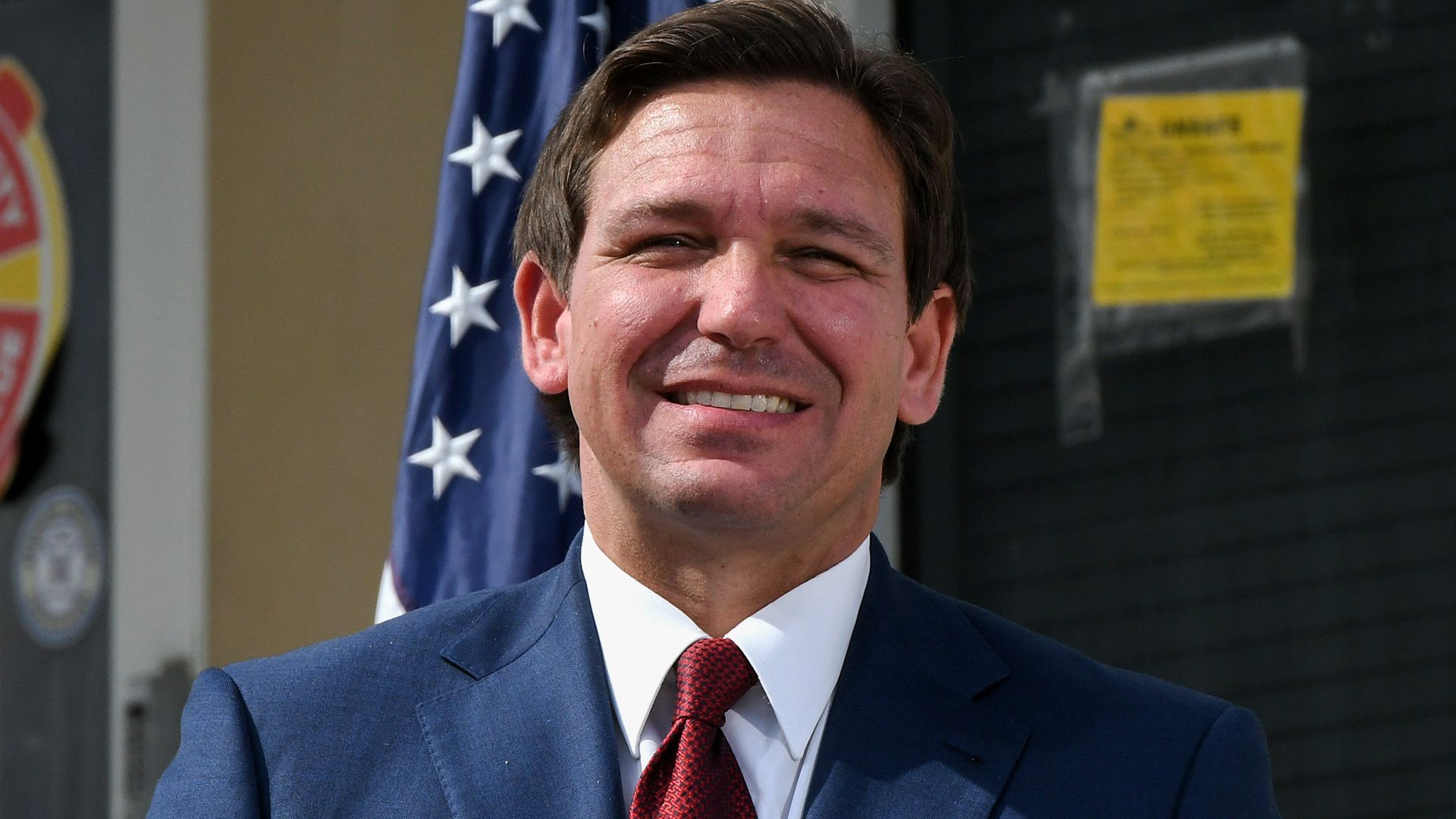 A federal judge ruled Friday that Florida Gov. Ron DeSantis violated the First Amendment and the Florida Constitution by removing an elected state prosecutor from office, the Associated Press reports.
Why it matters: This is the latest turn in the ongoing saga over DeSantis' decision to suspend Hillsborough County State Attorney Andrew Warren from office. Warren alleged in a lawsuit that DeSantis violated his First Amendment rights.
Catch up quick: DeSantis suspended Warren, a Democrat, in 2022 after accusing him of "incompetence and willful defiance as early as June 2021."
The Republican governor said Warren wasn't doing his duty by signing a pledge to avoid pressing charges against those who receive abortions or their doctors, as well as families who seek treatment for transgender minors, Axios' Selene San Felice writes.
Warren then sued DeSantis to get his job back, claiming that DeSantis violated the First Amendment.
The latest: U.S. District Judge Robert Hinkle wrote in his ruling that evidence showed DeSantis punished Warren for his political leanings and that doing so violated Warren's free speech rights.
He said the governor suspended Warren "ostensibly on the ground that Mr. Warren had blanket policies not to prosecute certain kinds of cases. The allegation was false," Hinkle wrote.
"Mr. Warren's well-established policy, followed in every case by every prosecutor in the office, was to exercise prosecutorial discretion at every stage of every case."
Yes, but: Hinkle said federal law does not allow the elected prosecutor Warren to immediately return to office despite the violations.
"The Eleventh Amendment prohibits a federal court from awarding declaratory or injunctive relief of the kind at issue against a state official based only on a violation of state law," the judge ruled.
Warren's suspension will stand and he will have to plead his case before the Florida Senate, which will have final say on his potential return to office, NBC News reports.
The other side: DeSantis' office seemed to support the ruling in a statement posted to Twitter.
"Today, Judge Hinkle upheld @GovRonDeSantis decision to suspend Andrew Warren from office for neglect of duty and incompetence," Taryn Fenske, DeSantis' communications director, tweeted.
DeSantis' office did not immediately respond to Axios' request for comment.
More from Axios:
Black Florida lawmakers blast DeSantis over AP African American studies
Go deeper