DOJ tells House Oversight it can't share info on ongoing investigations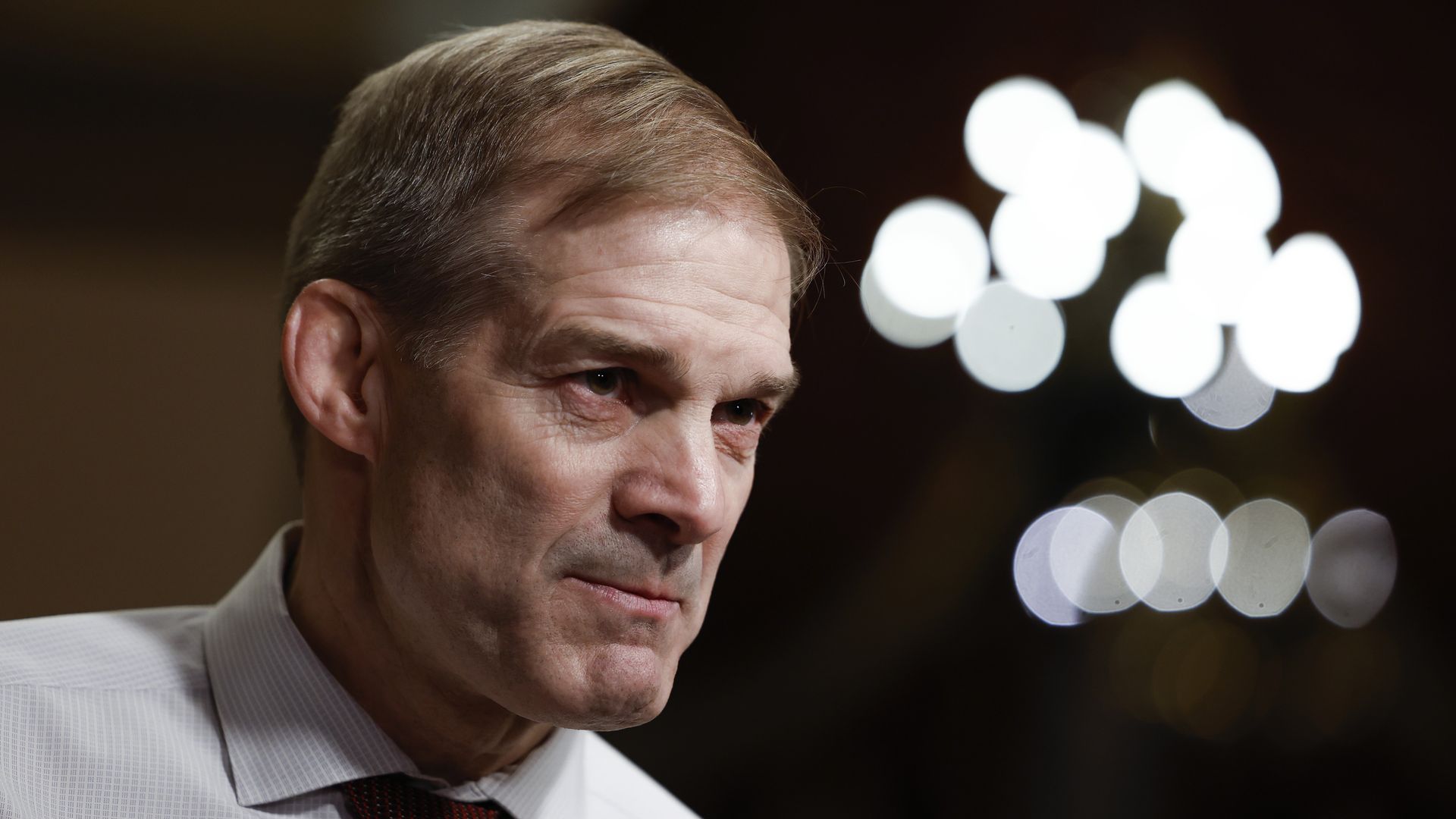 The Department of Justice signaled Friday that it was unable to share information about ongoing investigations with the GOP-led House, per a letter obtained by Politico.
Driving the news: The letter to House Judiciary Chair Rep. Jim Jordan comes after the Ohio Republican announced that the GOP-led committee is seeking to conduct "an oversight of the Justice Department's actions" related to President Biden's handling of classified documents.
In a letter to Attorney General Merrick Garland last week, Jordan requested a number of documents and communications, including between the DOJ, the FBI and Biden's office.
What they're saying: The DOJ's letter states that "consistent with longstanding policy and practice, any oversight requests must be weighed against the department's interests in protecting the integrity of its work," Carlos Uriarte, DOJ's legislative affairs chief, wrote.
"Longstanding Department policy prevents us from confirming or denying the existence of pending investigations in response to congressional requests or providing non-public information about our investigations."
"The Department's mission to independently and impartially uphold the rule of law requires us to maintain the integrity of our investigations, prosecutions, and civil actions, and to avoid even a perception that our efforts are influenced by anything but the law and the facts," Uriarte continued.
The other side: "Why's DOJ scared to cooperate with our investigations?" the House Judiciary Committee questioned on Twitter Friday.
"Why can't the White House just be honest with us about Joe Biden's classified documents and the border crisis?" Jordan echoed.
Context: The letter cites a 1982 letter from then-President Ronald Regan outlining how the Executive Branch should respond to oversight requests from Congress, and avoid using executive privilege, "only in the most compelling circumstances."
"The overwhelming majority of congressional requests for information are resolved in a manner that satisfies both Branches in the spirit of our 'ongoing relationship that the Framers intended to feature both rivalry and reciprocity,'" Uriarte wrote in his letter.
Editor's note: The headline and story have been updated throughout.
Go deeper