Yellen rejects GOP gambit on debt ceiling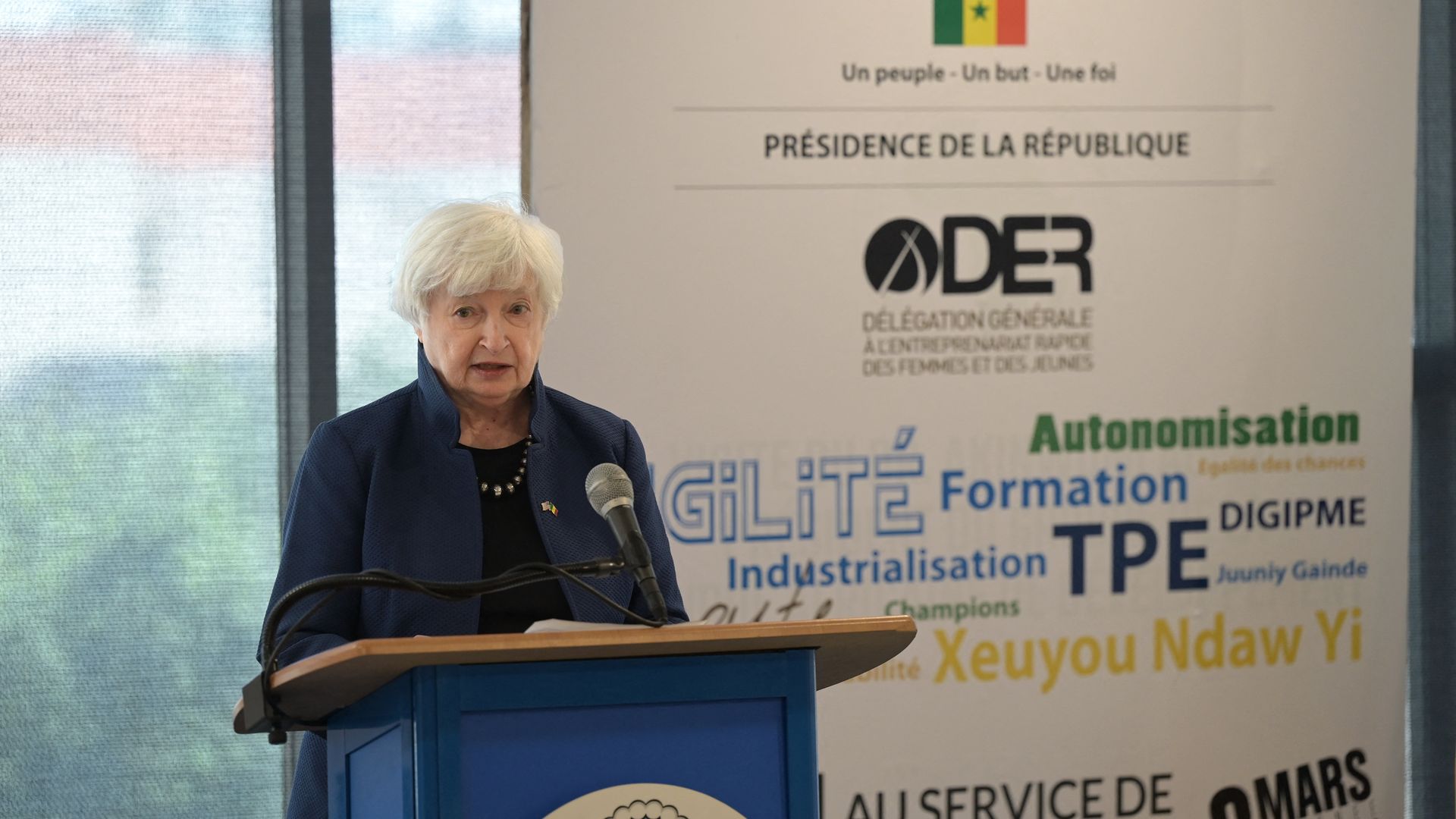 Treasury Secretary Janet Yellen is ruling out a potential proposal from House Republicans that calls for triaging payments after the exhaustion of "extraordinary measures" to avoid default on the federal debt.
The big picture: The U.S. has reached its $31.4 trillion debt ceiling, the Treasury Department announced on Thursday, with no obvious deal in sight.
Yellen said Friday that any failure to pay a government bill would constitute a debt default, insisting that her department doesn't have the "systems" to prioritize debt payments.
The draft GOP proposal, reported by The Washington Post, would buy time on the debt limit.
But the debt prioritization it leans on would essentially be picking winners and losers on who gets paid, pitting Social Security recipients against, say, U.S. military personnel.
The proposal has been savaged by White House Chief of Staff Ron Klain.
Driving the news: In a brief press exchange at the Presidential Palace in Dakar, Senegal, Yellen gave both historical and technical arguments for why Congress needs to raise the debt limit.
"A failure on the part of the United States to meet any obligation, whether it's the debt holders, members of our military, or to Social Security recipients, is effectively a default," she said.
"I will also say that Treasury systems have all been built to pay our bills, to pay all of our bills when they are due and on time and not to prioritize one form of spending over another."
Go deeper