White House slams Trump's remarks on jailing Supreme Court leak reporter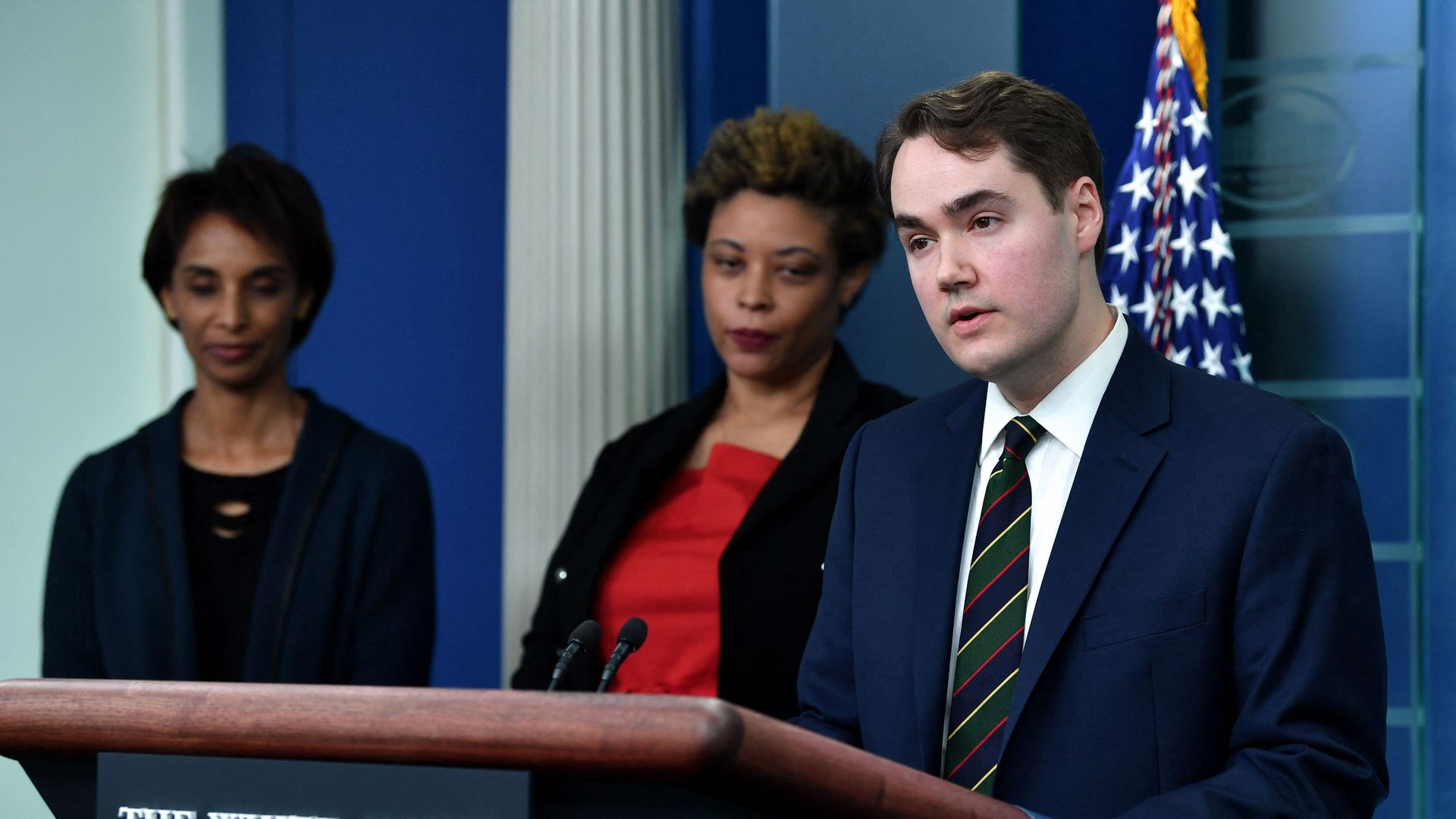 White House spokesperson Andrew Bates defended press freedoms on Thursday after former President Trump called for journalists who reported on the leaked Supreme Court draft opinion on overturning Roe v. Wade to be investigated and possibly jailed.
Driving the news: The Supreme Court said Thursday that its ongoing investigation into the leak to Politico of Justice Samuel Alito's draft opinion in Dobbs v. Jackson signaling the end of federal protections on abortion had so far failed to identify the responsible party.
"They'll never find out, & it's important that they do," Trump wrote on his Truth Social site. "So, go to the reporter & ask him/her who it was. If not given the answer, put whoever in jail until the answer is given. You might add the editor and publisher to the list."
What they're saying: Bates in a statement to Politico on Thursday evening called freedom of the press "part of the bedrock of American democracy."
"Calling for egregious abuses of power in order to suppress the Constitutional rights of reporters is an insult to the rule of law and undermines fundamental American values and traditions," Bates added.
"Instead, it's the responsibility of all leaders to protect First Amendment rights. These views are not who we are as a country, and they are what we stand against in the world."
Meanwhile, Trevor Timm, president of the nonprofit Freedom of the Press Foundation, told The Independent Trump's statement wasn't surprising, given "he's been saying similar things on the campaign trail, but it is appalling."
"No president should be allowed to threaten reporters with jail in order to reveal their sources," Timm added.
"Even a former president, or someone running for the position, saying this can have a chilling effect."
Editor's note: This article has been updated with comment from Trevor Timm, president of the Freedom of the Press Foundation.
Go deeper