Judge declines to dismiss contempt charges against ex-Trump aide Peter Navarro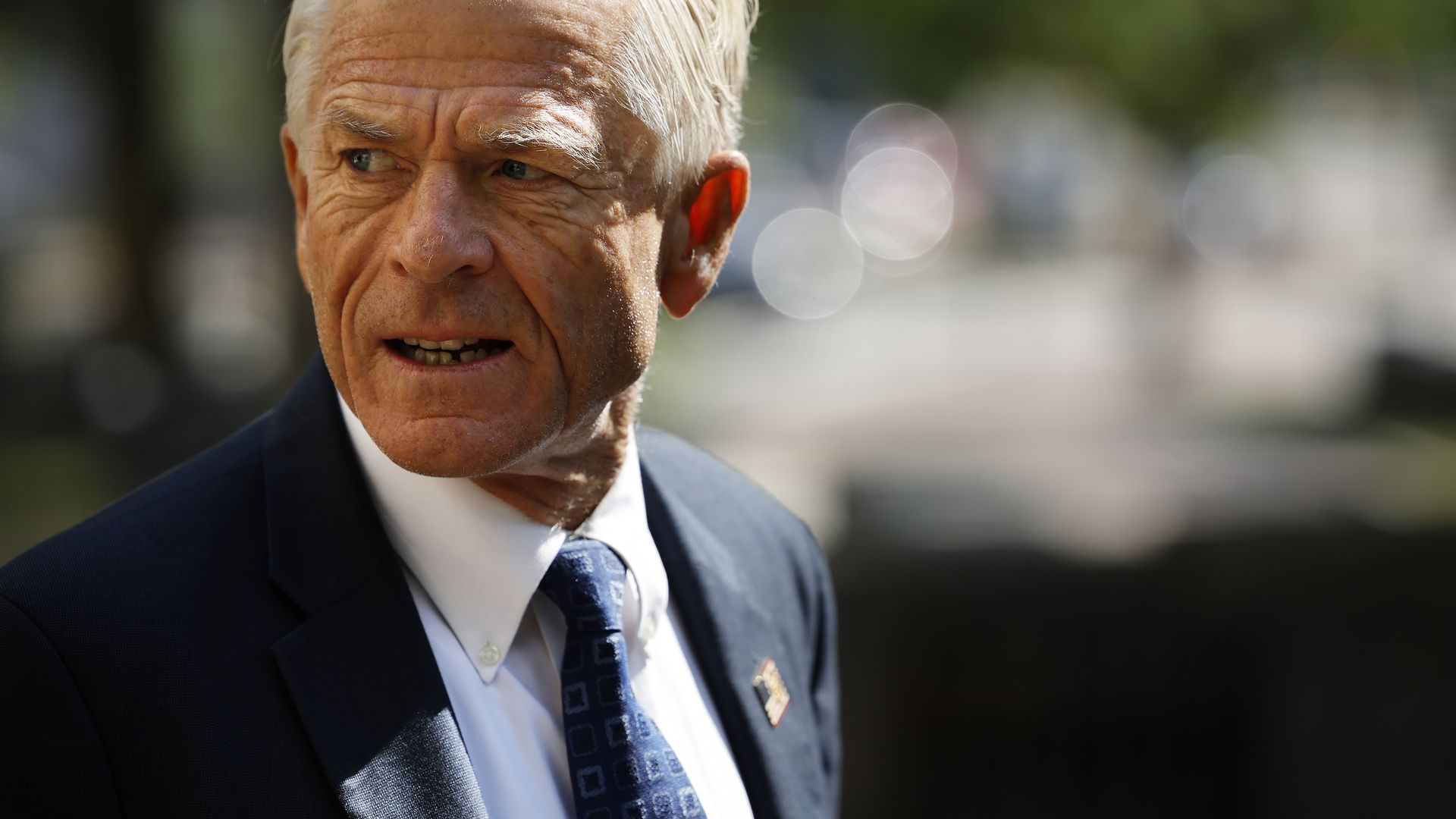 A federal judge declined to dismiss charges of criminal contempt of Congress against former Trump White House adviser Peter Navarro on Thursday, clearing the way for a trial in a case that's dragged on in court since Navarro refused to comply with a subpoena issued by the now-defunct House Jan. 6 select committee.
Why it matters: Navarro is one of several Trump allies who have defied subpoenas related to the Capitol insurrection and argued that they are "unlawful." Many have been unsuccessful in their challenges.
How we got here: The panel issued the subpoena last February, citing his efforts in developing a plan to delay Congress' certification of the election results.
Navarro pleaded not guilty in June to two counts of contempt of Congress, one for refusing to appear for a deposition and the other for refusing to produce documents requested by the committee.
He has maintained that he cannot testify because former President Trump invoked executive privilege, which can allow presidents and their aides to sidestep congressional scrutiny. If convicted, he faces up to one year in jail and a fine of up to $100,000.
What they're saying: Navarro has "failed to come forward with any evidence to support the claimed assertion of privilege," District Judge Amit Mehta wrote in the 39-page ruling.
He has offered "neither a sworn affidavit nor testimony from him or the former President" to back up his claims, Mehta said. "Without actual proof, the court cannot find that there was a formal invocation of privilege."
Mehta further dismissed Navarro's argument that the committee should have reached out to Trump about his invocation of privilege.
The claim "improperly places a burden on the Committee that belongs with the former President," Mehta noted. "The court cannot dismiss an indictment for contempt of Congress on the mere presumption that President Trump would have asserted executive privilege if only he had been asked."
Navarro, who has accused the committee of pursuing a politically motivated witch hunt, also failed to "provide sufficient evidence of undue political influence," Mehta said.
Worth noting: Former Trump strategist Steve Bannon was convicted on contempt charges last July after making similar arguments in his trial.
Go deeper