Latino podcasters fill storytelling void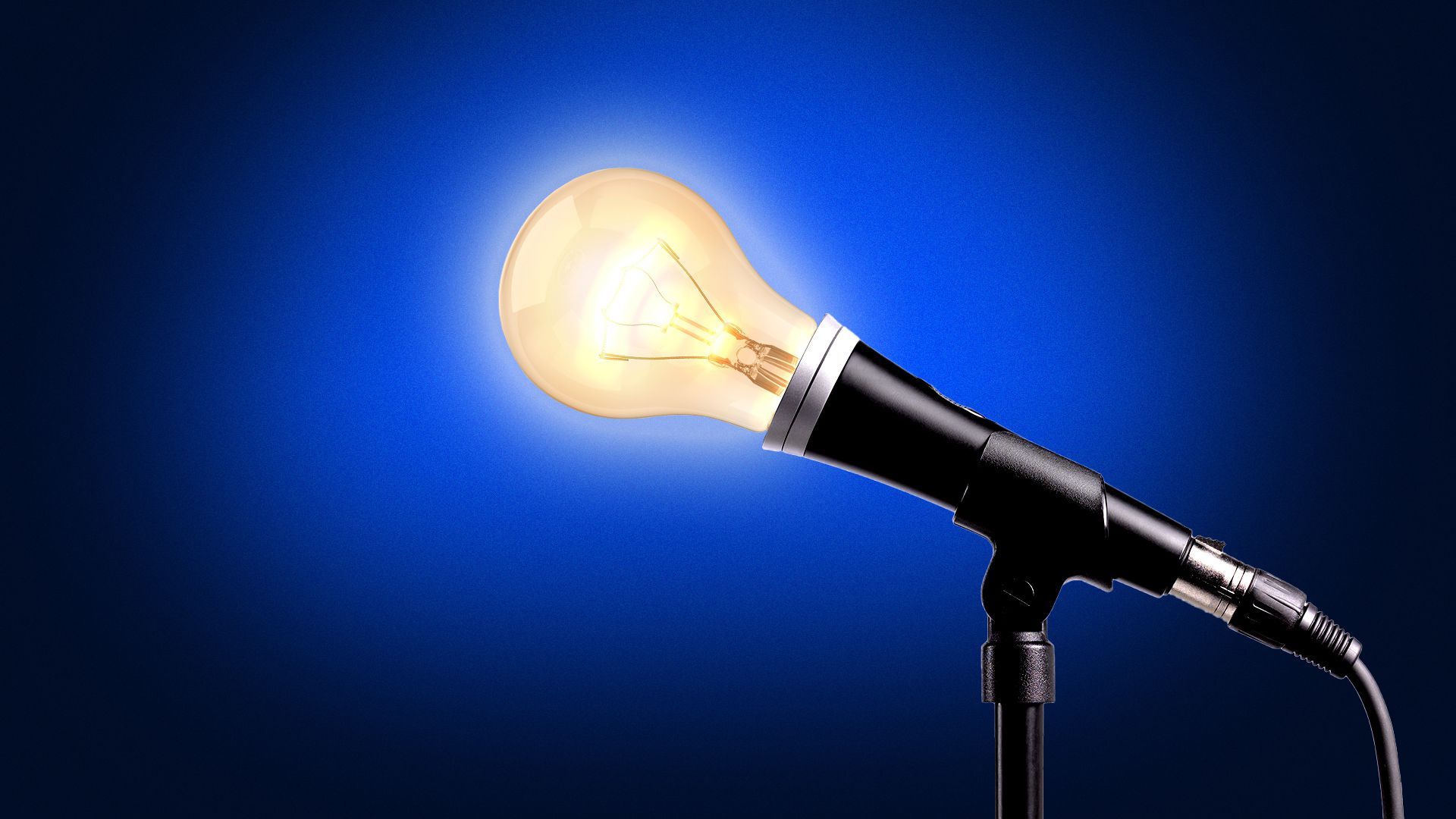 Latino podcasters are making major inroads with audiences.
Why it matters: Latinos are telling their own stories — and bringing in big audiences — in the world of podcasting, an industry that's expected to generate $4 billion a year in advertising by 2024.
Latinos spent twice the amount of time listening to podcasts in 2020 as they did in 2019, according to the most recent data from Nielsen.
Podcasts are also filling the major gap in storytelling that Hollywood has left open as it's struggled to put Latinos on screen and behind the camera — despite the fact they're avid consumers.
What's happening: The second season of "La Brega," a popular bilingual podcast about Puerto Rico's people and history, is premiering Jan. 26.
The first season made several year-end best-of lists when it premiered in 2021.
Details: Alana Casanova-Burgess, the co-creator and host of "La Brega," says the new season provided an opportunity to have an even broader scope, celebrating more aspects of Puerto Rico and Latinos through its music.
The new episodes will tell more of those stories through eight specific songs across decades, including — naturally — one from Bad Bunny, as well as classics like Elvis Crespo's "Suavemente."
Meanwhile, NPR's "Code Switch," the popular show about race and identity, just added Lori Lizarraga, the first-generation daughter of Ecuadorian and Mexican immigrants, as co-host.
Lizarraga made her debut on Jan. 11 on an episode about how she and her mom partly modified their names to versions easier to pronounce for English speakers.
She tells Axios Latino she hopes to continue to tell the kind of stories that resonate with listeners and make them feel less alone.
The big picture: Podcasts led by or focused on Latinos have been making huge inroads in the past two years.
"Suave," the Futuro Studios and PRX series about a man who was incarcerated as a teen, won a Pulitzer prize for audio reporting in May.
Other bilingual shows, like NPR's"The Last Cup," about Lionel Messi, were also successful.
"Idolo: The Ballad of Chalino Sánchez," about a narcocorrido singer whose story was told in both languages, has topped charts since coming out a year ago.
What they're saying: "I think more places are putting in that effort because it does make sense for everyone who is in this [mass media] space to be figuring out ways to talk about and have conversations and produce content that speaks to a Latino audience," Lizarraga said.
"You should be ministering to this very diverse melting pot of the Latino community. We're out here and we consume good content if it's there for us."
Subscribe to Axios Latino to get vital news about Latinos and Latin America, delivered to your inbox on Tuesdays and Thursdays.
Go deeper