Netflix's stock whipsaws on subscriber beat, executive shakeup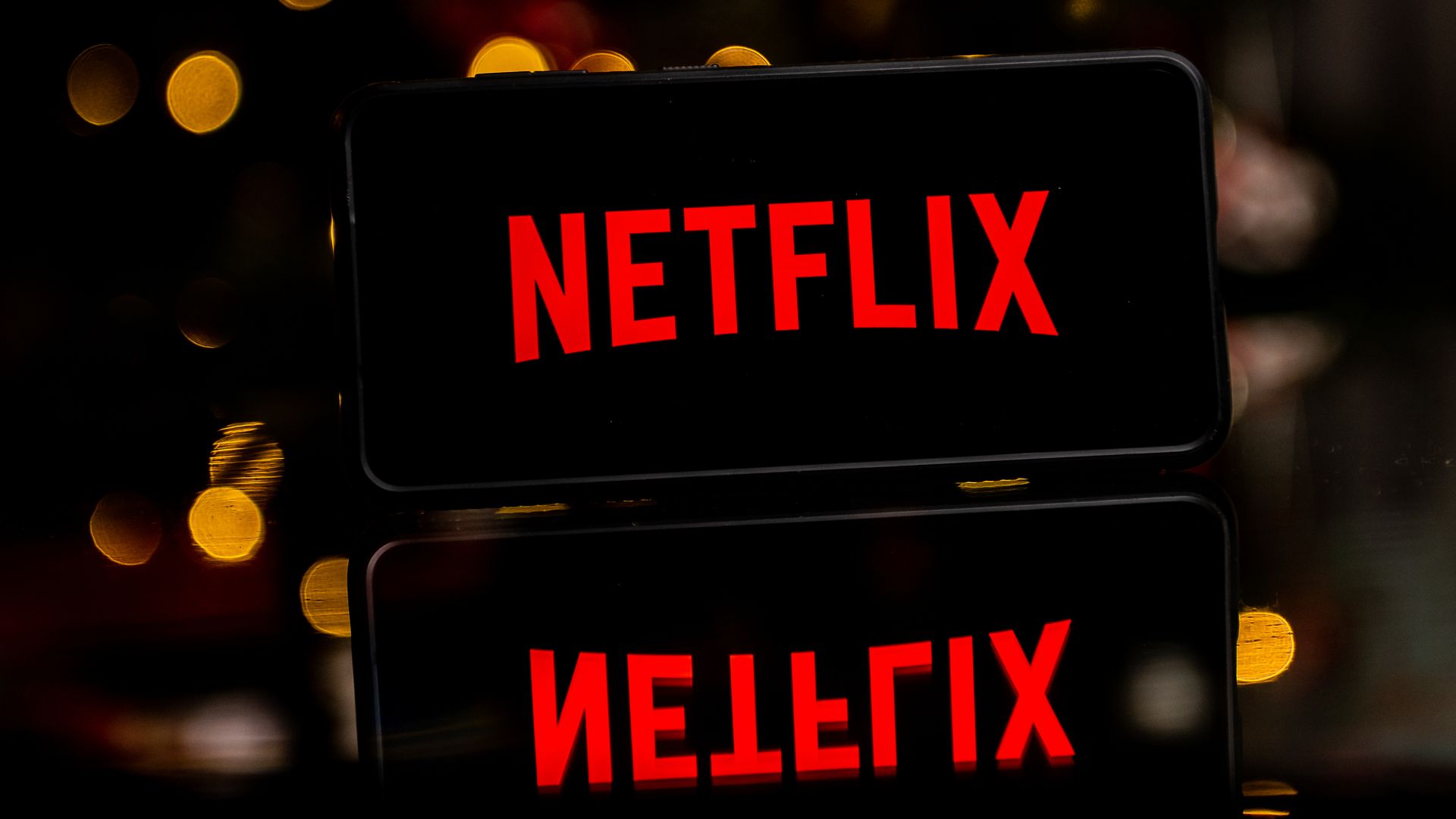 Wall Street had mixed reactions to Netflix's fourth-quarter earnings report Thursday, after the company said it added more subscribers than expected, but missed earnings estimates.
Why it matters: Investors were also reacting to a huge shakeup in the company's leadership team, with co-founder and longtime leader Reed Hastings stepping down as co-CEO and moving into an executive chairman role.
As part of the leadership change, Netflix co-CEO Ted Sarandos will be joined by a new co-CEO — current Chief Operating Officer Greg Peters.
Bela Bajaria, Netflix's former head of global TV, will become Chief Content Officer.
Details: Netflix added 7.66 million global paid streaming subscribers, blowing away investor estimates of 4.57 million subscriber adds.
Netflix lost subscribers for the first two quarters of 2022, which led to major hits on its stock last year.
But the company's stock has seen gains in the past few months after finally unveiling its highly anticipated ad-supported tier, which launches in the U.S. on Nov. 3.
Be smart: Netflix indicated last quarter that it was bullish about subscriber growth heading into 2023, given the addition of a new ad-supported tier last November.
Still, it's unclear how many subscribers were added as a result of Netflix's new ad tier or its recent efforts to crack down on password sharing.
The company did not offer any contextual breakdowns about its subscriber growth in its letter to investors Thursday afternoon.
Yes, but: Subscriber gains were offset by an earnings miss and some investor skepticism about the company's strategy.
Netflix said last quarter that it would no longer be offering subscriber addition guidance as a part of its earnings report because it wanted revenue to be its primary key performance indicator.
Analysts expressed frustration in wake of the report about the company's margins.
"I see a lot of issues here on Netflix," said Stephanie Link, chief investment strategist at Hightower, on CNBC.
"We wanted to see revenues accelerate, operating margins accelerate, and free cash flow and two out of the three disappointed."
By the numbers, via CNBC:
EPS: 12 cents vs 45 cents per share, according to Refinitiv.
Revenue: $7.85 billion $7.85 billion, according to a Refinitiv survey.
Global paid net subscribers: 7.66 million adds, compared to 4.57 million subscribers expected, according to StreetAccount estimates.
Bottom line: "2022 was a tough year, with a bumpy start but a brighter finish," the company said in a note to investors.
"We believe we have a clear path to reaccelerate our revenue growth: continuing to improve all aspects of Netflix, launching paid sharing and building our ads offering. As always, our north stars remain pleasing our members and building even greater profitability over time."
Go deeper ... Netflix's earnings over the past year:
Go deeper