Trump: Facebook "needs" him as former President's campaign seeks reinstatement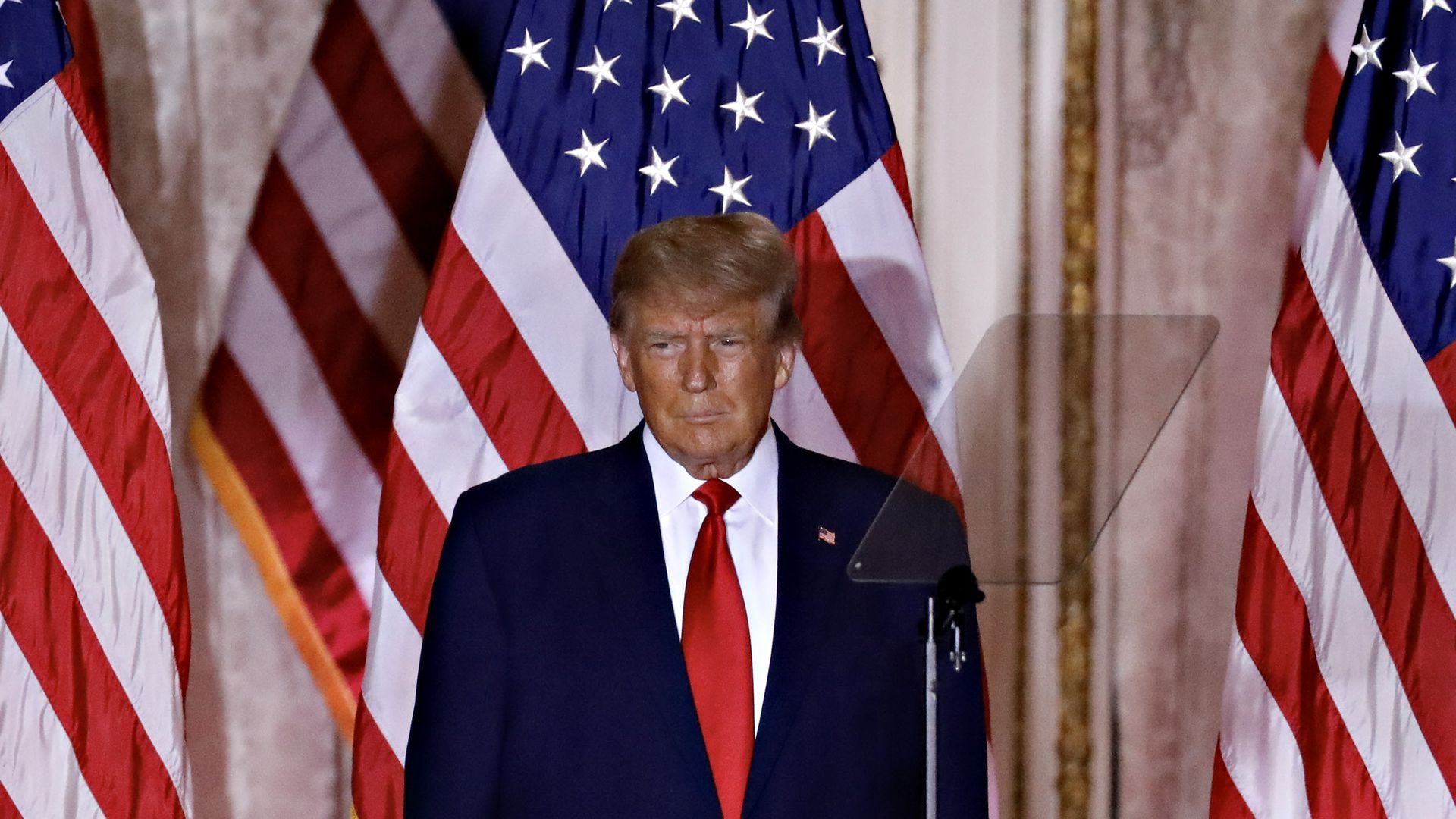 Former President Trump told Fox News Wednesday that his campaign is seeking reinstatement on Facebook as he ramps up his 2024 bid for president.
Why it matters: Trump was banned from several social media platforms, including Facebook, Twitter and Instagram, after the Jan. 6 insurrection. He said he is now working to set up a meeting to discuss his reinstatement with Meta CEO Mark Zuckerberg.
What he's saying: Facebook "needs us more than we need them," he said in an interview with Fox News, claiming that the social media giant has "lost $700 billion since I was de-platformed."
"It has been considered a major business mistake for them, Twitter and others."
"If they took us back, it would help them greatly, and that's okay with me," Trump added.
The big picture: Facebook was Trump's main vehicle for digital fundraising ads in 2020. Having access to his accounts would enable him to run ads from his personal pages during the 2024 election.
Facebook has also served as a platform for extremists, many of whom gathered online and planned the assault on the Capitol.
After the Capitol riots, Facebook said it would ban Trump from its platform for two years.
The Trump campaign's general counsel formally requested a meeting with Meta executives in a letter Tuesday, noting that the two-year period lapsed on Jan. 7.
Yes, but: Tech accountability groups are urging Meta to keep Trump off its platforms, citing potential damage spurred by his dangerous rhetoric and false claims of election fraud.
Worth noting: Twitter reinstated Trump's account after Elon Musk took over the company.
Editor's note: This is a breaking news story and will be updated with more information.
Go deeper