Internal Facebook report highlights shortcomings ahead of Capitol riot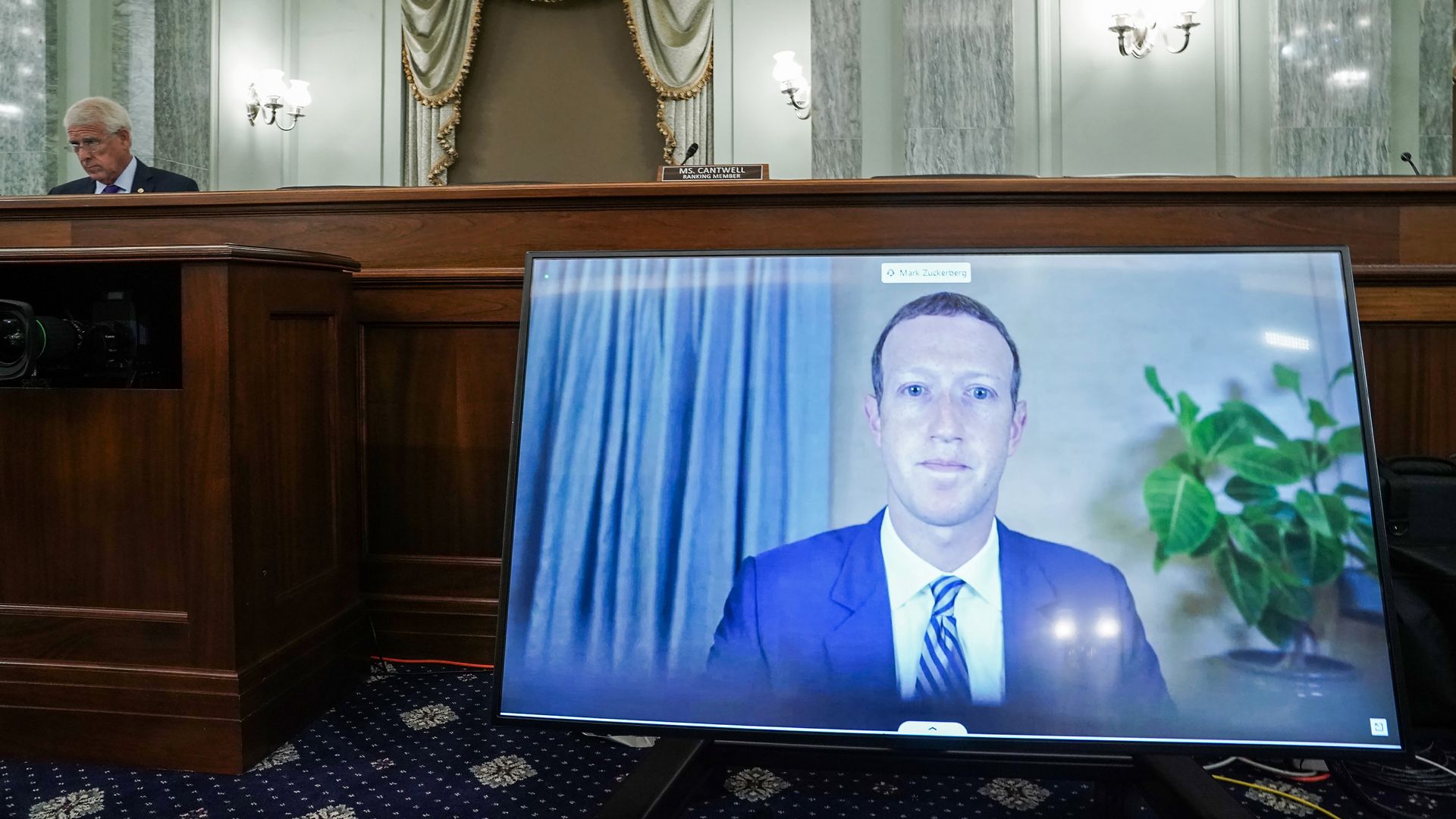 Despite public comments from executives downplaying Facebook's role in the planning for the Jan. 6 insurrection, an internal report leaked to BuzzFeed News concluded that the company failed to adequately deal with extremists who gathered online and planned the assault on the Capitol.
Why it matters: Social networks continue to be both a significant source of misinformation as well as a gathering place for advocates of violence.
The report, which was authored by an internal task force and shared with Facebook employees, concluded that a number of groups involved in the planning of the Capitol assault gathered on Facebook, continuing to coordinate their plans even after Facebook banned the official Stop the Steal group.
Between the lines: The findings contrast with statements made by CEO Mark Zuckerberg and COO Sheryl Sandberg, which have suggested that most of the significant planning for the uprisings took place on other platforms.
"Hindsight is 20/20, at the time, it was very difficult to know whether what we were seeing was a coordinated effort to delegitimize the election, or whether it was free expression by users who were afraid and confused and deserved our empathy. But hindsight being 20/20 makes it all the more important to look back to learn what we can about the growth of the election delegitimizing movements that grew, spread conspiracy, and helped incite the Capitol insurrection."
— Facebook's internal report, per BuzzFeed
What they're saying: Facebook confirmed the report is genuine but said it doesn't represent the company's "definitive post-mortem report." The company also maintains that the report doesn't contradict Sandberg or Zuckerberg since both acknowledged that Facebook's systems weren't perfect.
"As we've said previously, we still saw problematic content on our platform during this period and we know that we didn't catch everything," Facebook said.
Our thought bubble: In the wake of foreign interference in the 2016 election, Facebook and other social networks centered many of their safety efforts around "coordinated inauthentic behavior" — manipulation of content on their platforms by people who hid or falsified their identities. However, in this case, the threat was real people spreading misinformation and planning violence.
Go deeper