GOP establishment strikes back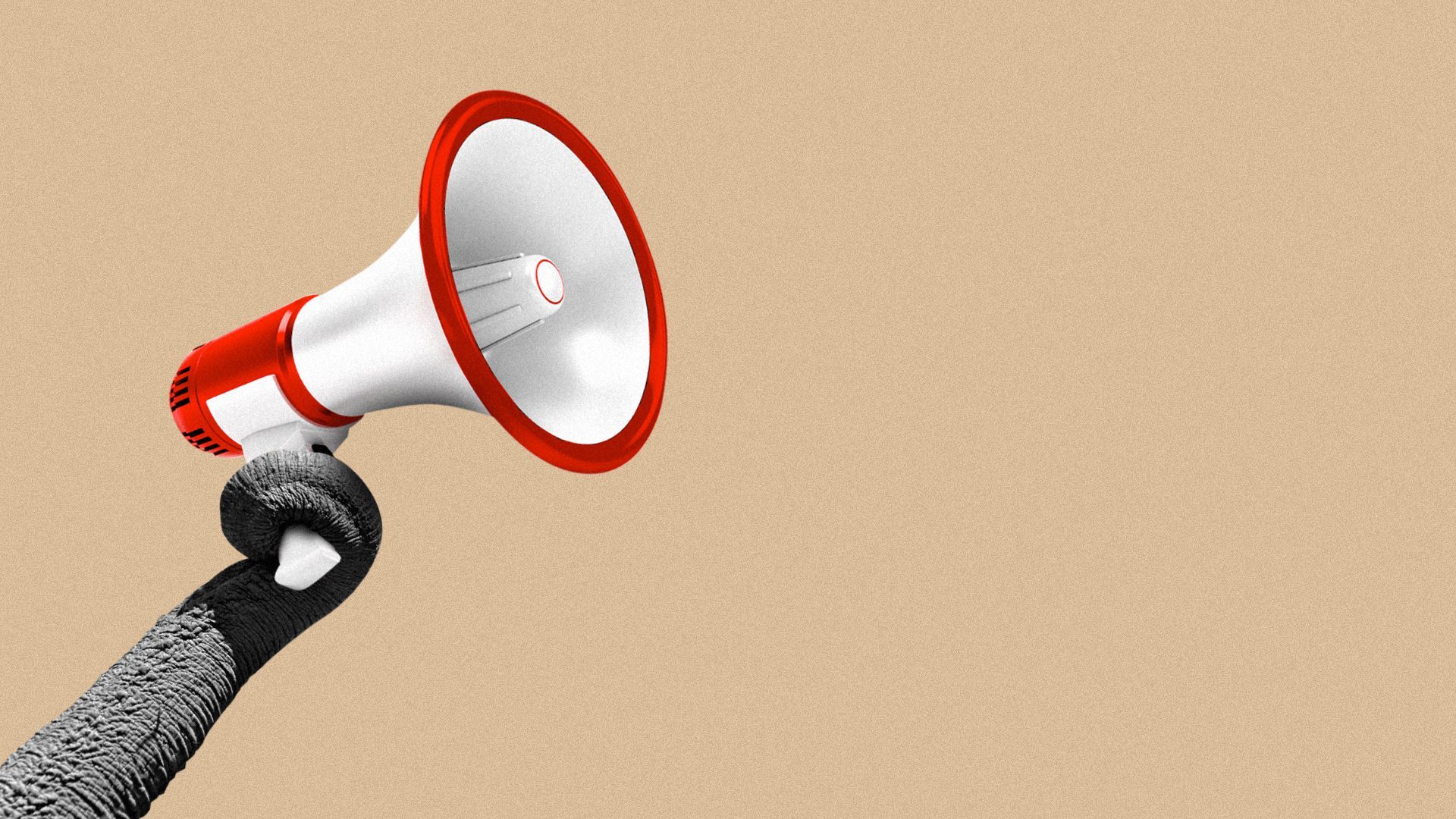 The 2024 election is set to draw a flood of Senate candidates built in the traditional Republican mold — with several leading contenders eyeing campaign launches just weeks into the new year.
Why it matters: The emergence of establishment figures so early in the recruitment process is a sign of the McConnell wing of the party seeking to regain its foothold over MAGA forces after November's disappointing midterms.
Trump-endorsed celebrities Herschel Walker of Georgia and Mehmet Oz of Pennsylvania — as well as right-wing rabble-rousers Blake Masters of Arizona and Don Bolduc of New Hampshire — were among the top Republican Senate candidates in 2022.
None prevailed in the battleground states that determined the Senate majority, frustrating GOP Leader Mitch McConnell (R-Ky.) and dealing a blow to former President Trump's endorsement credentials.
Driving the news: Ohio state Sen. Matt Dolan, whose family owns the Cleveland Guardians baseball team, on Tuesday became the first Republican to announce he would challenge Sen. Sherrod Brown (D-Ohio) in 2024. He ran as the most moderate candidate in the 2022 GOP Senate field, finishing in third place.
West Virginia Gov. Jim Justice, a former Democrat, has been publicly teasing the possibility of challenging Sen. Joe Manchin (D-W.Va.). Rep. Alex Mooney (R-W.Va.), a member of the MAGA-oriented Freedom Caucus, is already in the race.
Former Indiana Gov. Mitch Daniels, who just left his presidential perch at Purdue University, is expressing serious interest in running for the Senate. If he jumped in, it would set up a MAGA-vs.-establishment clash against Rep. Jim Banks (R-Ind.), a Trump ally who announced his own candidacy Tuesday.
Businessman David McCormick, who narrowly lost to Oz in Pennsylvania's Senate race in 2022, is already mulling a comeback bid. He's publishing a book in March, "Superpower in Peril: A Battle Plan to Renew America," in a bid to burnish his political resume.
Between the lines: Sen. Steve Daines (R-Mont.), the newly minted chairman of the National Republican Senatorial Committee, has signaled he's willing to get more involved in shaping GOP primaries than his predecessor, Sen. Rick Scott (R-Fla.).
Daines has already started to aggressively identify top recruits and urge them to run in targeted states. "Recruitment is a top priority for us," said a source familiar with Daines' thinking.
Reality check: Just because Republicans are looking for more credentialed candidates for the Senate doesn't mean they'll be able to win over a MAGA-oriented electorate.
Daniels, if he runs, would face a tough challenge against Banks, who has leaned into the culture wars that have driven GOP politics in the Trump era. The right-wing Club for Growth has already aired ads slamming Daniels as insufficiently conservative.
Establishment Republicans are already concerned about the possible Senate candidacy of Rep. Matt Rosendale (R-Mont.), who's considering challenging Sen. Jon Tester (D-Mont.). Rosendale was one of the last holdouts against Rep. Kevin McCarthy's speakership bid and already lost to Tester in 2018.
Zoom out: The Senate is shaping up as the last vestige of establishment influence in the post-Trump era.
McConnell spent the first week of the year with President Biden, championing the bipartisan infrastructure law at an event highlighting the renovation of a major bridge in Kentucky.
McConnell on Tuesday tapped North Carolina Sen. Thom Tillis, one of the last remaining bipartisan dealmakers in the upper chamber, as a counselor to the Senate Republican leadership team.
By contrast, the House is turning into the epicenter of the MAGA world, with McCarthy's narrow majority being leveraged by the most hardline conservatives in his caucus.
And the slow-developing 2024 presidential race is currently being shaped by both Trump and Florida Gov. Ron DeSantis, reflecting the rightward evolution of the party in recent years.
The bottom line: Establishment favorites like Arizona Gov. Doug Ducey and New Hampshire Gov. Chris Sununu didn't run in 2022, partly out of fear Trump would squash their chances in a primary. The groundswell of interest from mainstream, electable Republicans so early this cycle is a sign the ground is shifting.
Go deeper