The Davos conundrum: The not-so-turbulent twenties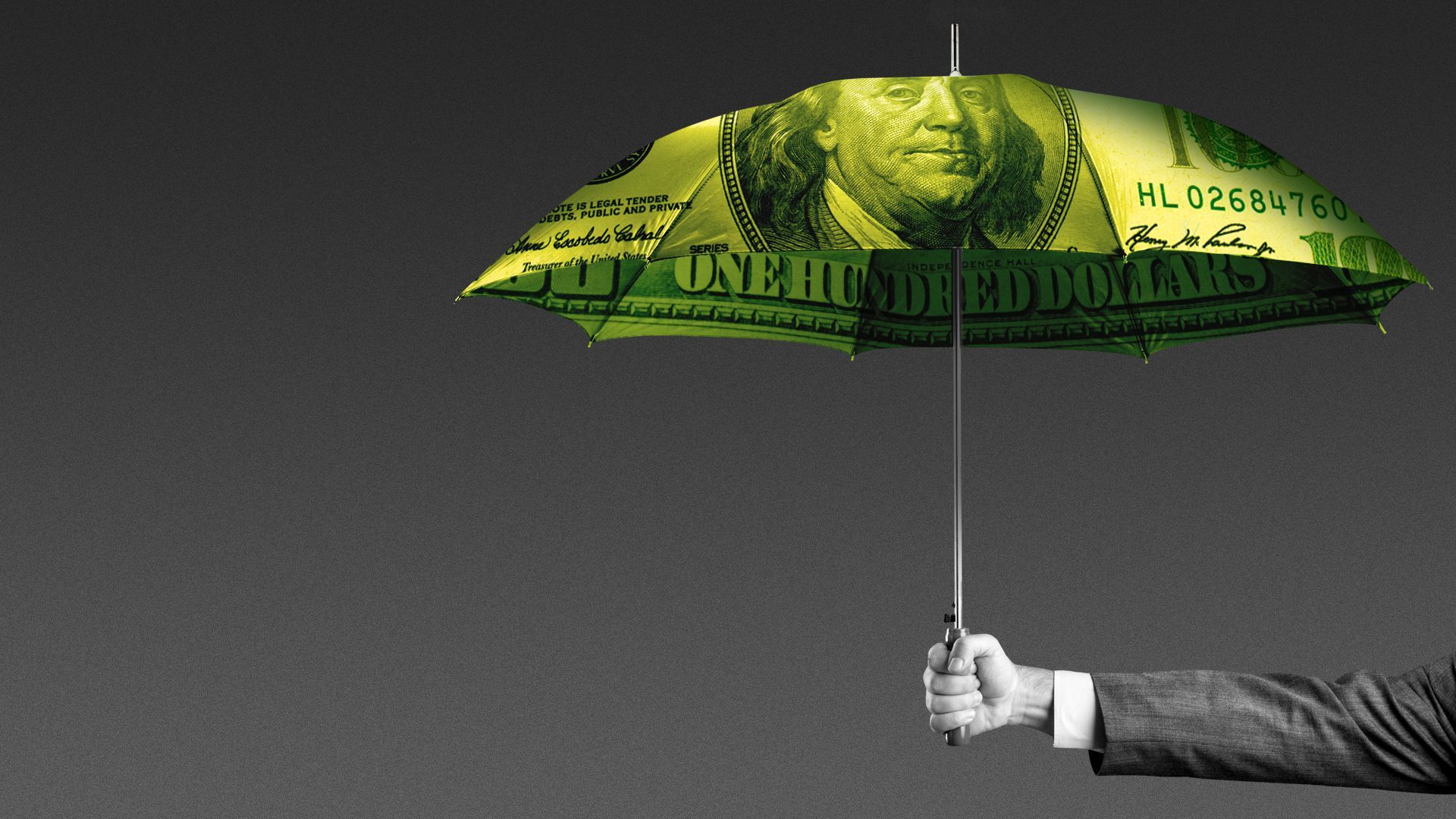 Much of the high-level discussion at the World Economic Forum in Davos this year centers on the sense that there is a uniquely ominous moment afoot, both in global economics and geopolitics.
The WEF released a report that dubbed the decade as the "turbulent twenties" and the "age of the polycrisis," with persistent and concurrent economic shocks related to inflation, geopolitical conflict, climate change and more.
The forum's survey of chief economists found that two-thirds say it is likely the global economy will enter a recession this year — twice as many as late last year. One of its opening panels this morning was titled "Staying Ahead of a Recession."
Yes, but: That doesn't quite jibe with the tone we've heard from many of the business executives on the ground in Davos.
Why it matters: Many key indicators have come in better than forecasters anticipate in recent months. Inflation is showing real signs of slowing, and workers continue to benefit from a still-tight labor market.
Meanwhile, the Ukraine war remains bloody and disruptive, but has not spiraled out into a global conflict. Energy supplies have held up in Western Europe, contrary to fears of a cold, dark winter.
And the United States and China are, if anything, starting to have more diplomatic engagement rather than less, as evidenced by a meeting set for Wednesday in Zurich between Treasury Secretary Janet Yellen and Chinese Vice Premier Liu He.
What they're saying: Meanwhile, among political and business leaders, the tone is less bleak than the 'polycrisis' talk might imply.
"It does seem to be it's a bit of a conundrum," Tim Ryan, the U.S. chair of PwC, told Axios. "Inflation and the new global order, whether in Russia, Ukraine, and Europe — they're worried about those things. But individually, companies are doing well."
On the ground, too, Davos was at least as busy as recent years, attendees say — with plenty of corporations willing to still pay up to have a presence on the main throughway.
In an interview with Axios, U.S. Secretary of Labor Marty Walsh (attending Davos for the first time) said a slowdown will appear "in sectors of the economy. I don't think it'll be the entire economy."
"When people talk about these tech layoffs that are happening, they say, 'Oh my God, all these tech workers out of work.' But those workers are finding new jobs right away," he adds.
Meanwhile, CEOs cite a number of factors — including closer-to-home supply chain investments, still-healthy demand, flush corporations and consumers, and a rock-solid labor market — that could blunt the impact (or head off) of a slowdown, at least in the U.S.
"I don't think it's going to be that bad," says Andrés Gluski, the CEO of energy firm AES, who also happens to be a macroeconomist.
Gluski points to recent spending packages — like the infrastructure bill and the Inflation Reduction Act — that he says will help create jobs and put money in people's pockets.
"There's a lot of on-shoring going on. That, too, could help there not be a recession," says Gluski. (It's admittedly an awkward place to discuss such things, given the forum's long-standing reputation of championing globalism.)
Perhaps most striking is the extent to which corporations plan to hold onto their staff, even as they brace for some kind of slowdown. That was one of the most notable findings of an annual chief executive survey by PwC presented to reporters last night (with a side of champagne).
Nearly 75% of CEOs expect global economic growth to slow within the next year — up from 18% who said the same last year and the biggest share since the survey launched over a decade ago.
Still, even though most (52%) say they are cutting at least some costs, a far smaller share say they are firing workers (16%) or reducing compensation (6%).
The bottom line: Plenty of risks lie ahead — some known (like the possible ongoing shortages of labor and other supplies) and some unknown.
Still, the recent economic data and commentary from executives offer some hope that any downturn might be mild, with plenty of opportunities for workers.
Go deeper