December's buoyant jobs numbers make a soft landing look plausible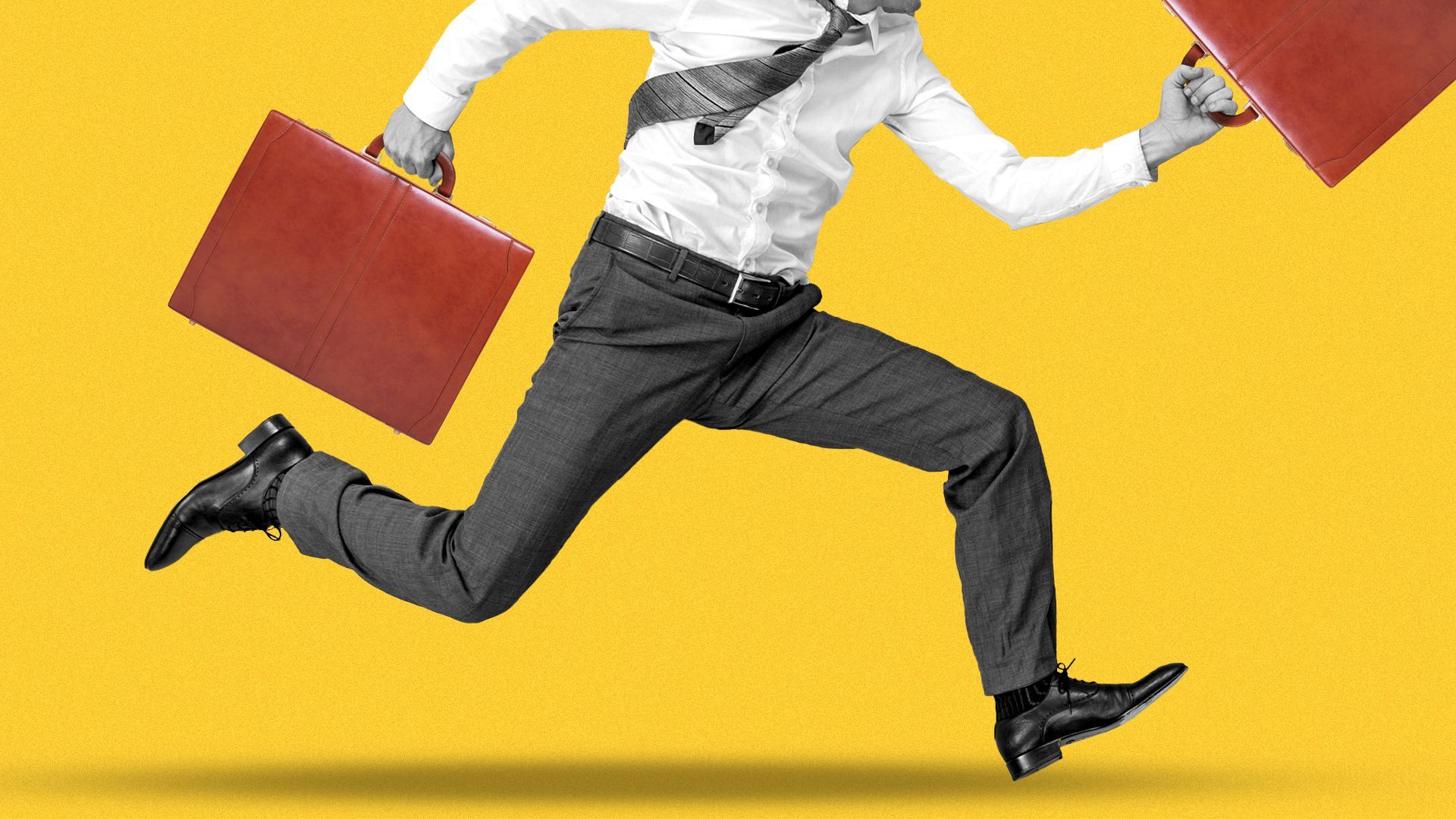 The U.S. labor market is extraordinarily strong, despite gloom-and-doom economic forecasts and high-profile layoffs — that is the takeaway from the December jobs report, out Friday, that was outstanding in subtle and not-so-subtle ways.
Why it matters: If America's economy is going to come in for a soft-landing — inflation dissipating without mass unemployment — you would expect to see numbers that look a lot like last month's.
The economy continues to add a healthy number of new jobs, though the pace is moderating. Wages are rising, but not so quickly as to alarm economic policymakers. And more workers are entering the labor force, which — if sustained — could heal labor shortages.
The data has positive developments both for American workers — who continue to have abundant job opportunities — and for Fed officials seeking evidence that their inflation-fighting efforts are starting to cool job creation and wage growth to more sustainable rates.
The headline unemployment rate, at 3.5%, matched its lowest levels in decades. If you extend the calculation out a couple more decimal places, University of Michigan economist Justin Wolfers points out, it was 3.468%, the lowest since 1969!
It fell even as the labor force expanded by 439,000 workers, a welcome development on the supply front after months of little progress. More Americans working means fewer of the labor shortages that have contributed to inflation.
An additional 717,000 Americans reported being employed, helping resolve what had been a puzzling disconnect between different sources of labor market data — and in a positive direction.
A stunningly low jobless rate might raise some alarm bells at the Fed over the possibility the job market is too tight, and that this could fuel inflation. But the labor force growth and benign wage data (more on that below) may take the edge off those fears.
By the numbers: Employers are still hiring at a rapid pace — 223,000 in December — but slowing from early last year's unsustainable numbers.
The economy has added roughly 247,000 jobs per month on average in the last three months, slower than the 366,000 in the prior three-month stretch, and less than half of the 539,000 jobs added each month in Q1 2022.
Evidence of tech layoffs did show up somewhat in the report, with the information sector shedding 5,000 jobs. Temporary help services employment fell by 35,000, the clearest sign employers are paring back demand for workers.
But most other sectors, including leisure and hospitality, construction and health care, continued to add jobs.
The Goldilocks nature of these jobs numbers is particularly apparent in the wage data.
By the numbers: Average hourly earnings rose by 0.3% in December, and are up 4.6% over the last year. Over the last three months, worker pay rose at a 4.1% annual rate.
Wages are rising, but unlike a year ago, the pace is consistent with the economy settling into the 2% inflation that the Fed seeks.
For example, there were stretches in 2018 and 2019 that featured wage growth similar to that in Q4 paired with low inflation levels — which meant rising real wages for workers.
In other words, current pay growth, if sustained, would help diminish the Fed's fears of an upward spiral of wages and prices. Also, it sets workers up to see gains in their real compensation, if and when inflation comes down.
The intrigue: It appears that a surge in earnings initially reported in November was a head fake. The Labor Department revised those numbers to show a 0.4% rise in hourly earnings, not the 0.6% first reported.
The original figures had been a source of alarm among Fed watchers, suggesting the central bank might need to step up its monetary tightening campaign.
The bottom line: If we keep getting numbers like these, 2023 may not be such a rough year for workers after all.
Go deeper