UN nuclear watchdog to establish "continuous presence" in Ukraine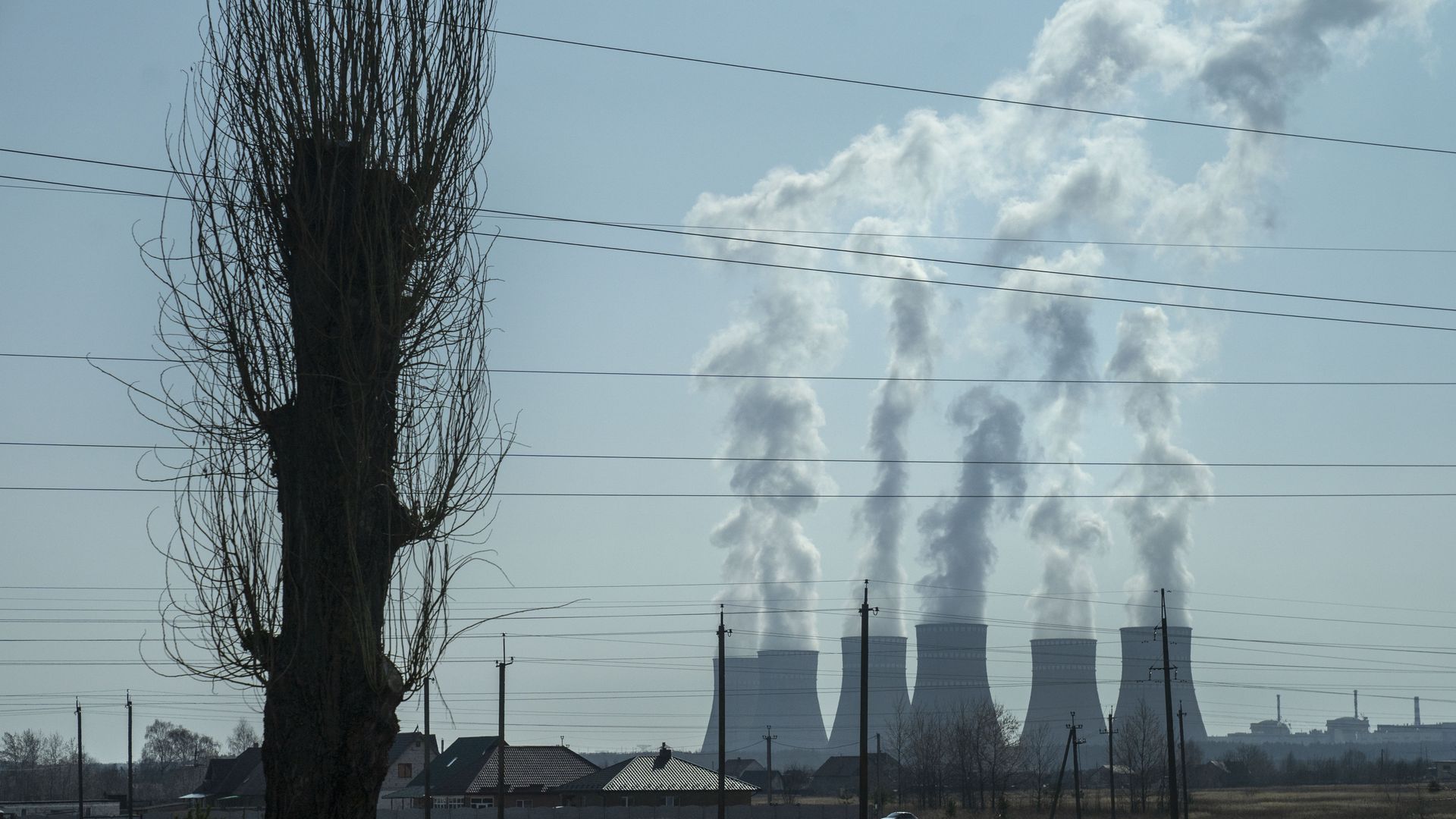 The head of the UN nuclear watchdog agency is heading to Ukraine next week to establish a "continuous presence" at all of the country's nuclear power plants, according to a Friday news release.
Driving the news: The International Atomic Energy Agency is ramping up its efforts in the region to "help prevent a nuclear accident" from occurring amid Russia's ongoing invasion.
Details: The agency's director general, Rafael Grossi, will visit the South Ukraine and Rivne Nuclear Power Plants, as well as Chornobyl — and two IAEA experts will be stationed at each location.
A two-member team will also be stationed at the Khmelnitsky power plant, per the press release.
Context: The IAEA established a presence at Zaporizhzhia, Europe's largest nuclear power plant, last year amid concerns that nearby shelling could cause a potential disaster.
What they're saying: "As this tragic war enters its second year, we must continue to do everything we can to avert the danger of a serious nuclear accident that would cause even more suffering and destruction for the people of Ukraine and beyond," Grossi said in the Friday press release.
Background: In September, Ukrainian President Volodymyr Zelensky accused Russian forces of using the Zaporizhzhia plant as a "nuclear weapon."
In a report that month, the IAEA urged Russian and Ukrainian leaders to create a "security protection zone" around Zaporizhzhia , saying "there is an urgent need for interim measures to prevent a nuclear accident."
The EU, U.S. and 41 other countries have called on Russian forces to withdraw from the power station.
Go deeper: Russian forces seize Europe's largest nuclear power station
Go deeper