Most GOP voters approve McCarthy as speaker despite dramatic House vote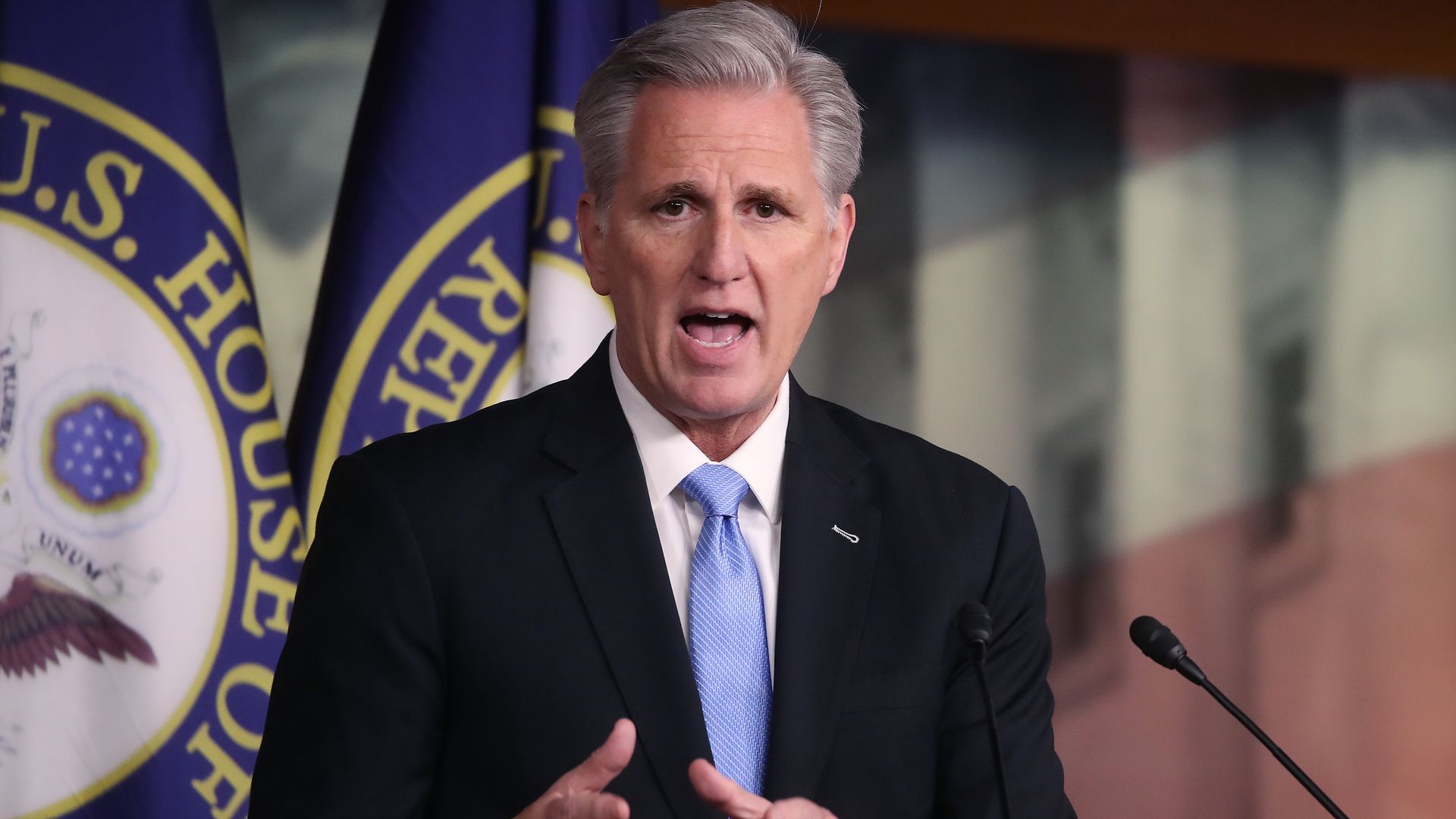 Most Republicans support Speaker of the House Kevin McCarthy's (R-Calif.) recent election to lead the House, according to a new Economist-YouGov poll released Thursday.
The big picture: The support for McCarthy stands in stark contrast to the dramatic speakership vote earlier in January, which took 15 ballots to elect McCarthy to the position.
Details: The poll found 59% of Republicans approve McCarthy as speaker, while 21% disapprove.
42% said they somewhat or strongly approve of how McCarthy is handling his new job less than a month into his tenure. Forty-six percent of Republicans said they were unsure if they approve.
Just 12% said they strongly or somewhat disapprove of his performance so far.
Looking ahead, the poll found that 44% of Republicans expect McCarthy to be effective as House speaker. Only 19% of Democrats and 15% of Independents said the same.
Yes, but: Americans are split overall on McCarthy's role as 36% approve and 37% disapprove, according to the poll.
McCarthy won the speakership after 15 ballots last week, which was the longest vote in the post-Civil War era. It was also the first time in 100 years that the House needed more than one ballot to elect a new speaker.
Most Republicans supported McCarthy for the position, but a group of holdouts wrestled with his nomination through 14 ballots.
Those who opposed McCarthy eventually all voted present, which gave him enough votes to secure the win.
Methodology: The Economist-YouGov poll was conducted from Jan. 7 to Jan. 10 and surveyed 1,5000 American adults. The poll had a margin of error of about 3 points.
More from Axios:
McCarthy elected House speaker after historic battle with GOP rebels
Go deeper