Former Nebraska Gov. Ricketts appointed to U.S. Senate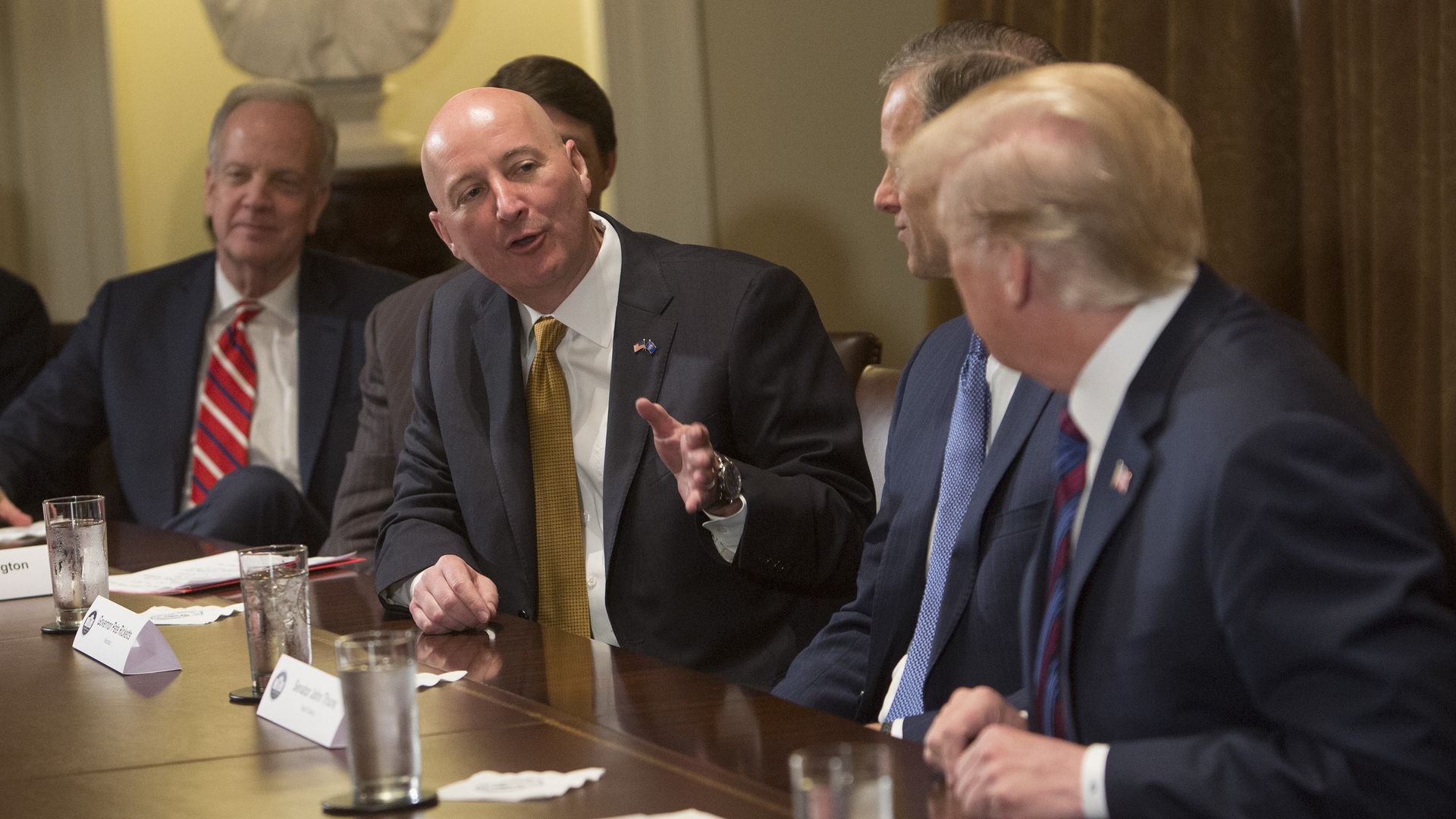 Nebraska Gov. Jim Pillen on Thursday announced the appointment of his predecessor, Republican Pete Ricketts, to fill the U.S. Senate seat vacated by Ben Sasse.
The big picture: Ricketts was seen as the heavy favorite to succeed Sasse, having given Pillen hefty financial support in last year's Republican gubernatorial primary over a Trump-endorsed rival.
Ricketts was also the choice of Senate Minority Leader Mitch McConnell (R-Ky.), who told CNN in October: "I've talked to Gov. Ricketts. We're hoping that he will end up in the Senate."
Others who applied reportedly include Brett Lindstrom, the third place finisher in last year's gubernatorial primary, and Ann Ashford, a Democratic former U.S. House candidate and widow of former Rep. Brad Ashford.
What he's saying: "I'm very grateful for this unexpected opportunity to be able to continue to serve the people of Nebraska," Ricketts said.
The context: Sasse, who held the seat since 2015, resigned on Jan. 3 to become president of the University of Florida.
He garnered attention in recent years for his occasional criticism of former President Trump, culminating in a vote to impeach Trump over the Jan. 6 riot.
The intrigue: Ricketts is the last Republican to have lost a statewide election in Nebraska.
In 2006 he fell short of unseating Sen. Ben Nelson, a conservative Democrat, by nearly percentage 30 points.
He was elected governor in 2014 and won reelection in 2018.
What to watch: Ricketts will be up for reelection in 2024.
Go deeper