NFL picks neutral site for potential Bills-Chiefs AFC Championship game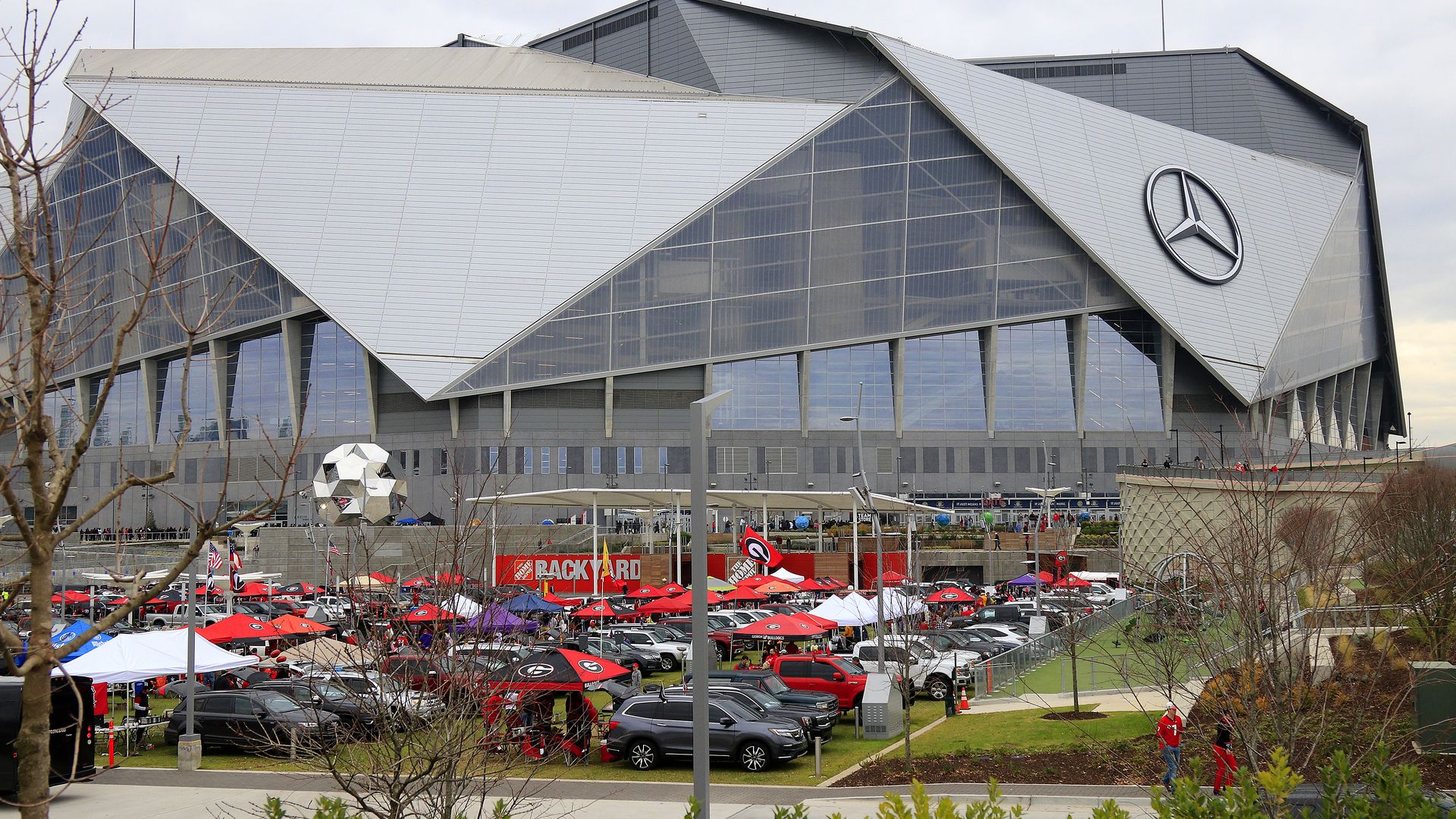 The NFL has picked Mercedes-Benz Stadium in Atlanta to host a potential neutral site AFC Championship Game between the Buffalo Bills and Kansas City Chiefs, the league announced Thursday.
The big picture: NFL teams approved a resolution last week for a neutral site game after the NFL canceled the Week 17 game between the Bills and Cincinnati Bengals following Damar Hamlin's cardiac arrest on the field.
The NFL said the neutral site was chosen because the Bills and Chiefs have a win-loss disparity because of the Week 17 cancellation.
Details: The potential matchup would happen on Sunday, Jan. 29, at 6:30 p.m. ET, the NFL said.
Mercedes-Benz Stadium was picked as "a possible backup host site for postseason games" before the 2022 season began, according to the NFL.
The stadium "is almost equidistant from both potential participating teams' cities," the NFL said.
What they're saying: "We are heartened by the continued improvement and progress of Damar Hamlin in his recovery, and Damar and his family remain top of mind for the entire NFL community," said NFL Commissioner Roger Goodell. 
"We thank both of those clubs for their assistance in the planning process. We know, if necessary, Mercedes-Benz Stadium will provide a world class atmosphere for the competing teams, our fans and partners."
What we're watching: For the teams to meet in the AFC Championship, the Chiefs would need to defeat the winner of the Jacksonville Jaguars and Los Angeles Chargers.
The Bills, meanwhile, would have to beat the Miami Dolphins and then the winner of the Cincinnati Bengals and Baltimore Ravens.
More from Axios:
Buffalo Bills safety Damar Hamlin discharged from hospital
Go deeper