Florida could pay $1 million to defend itself in lawsuit over migrant flights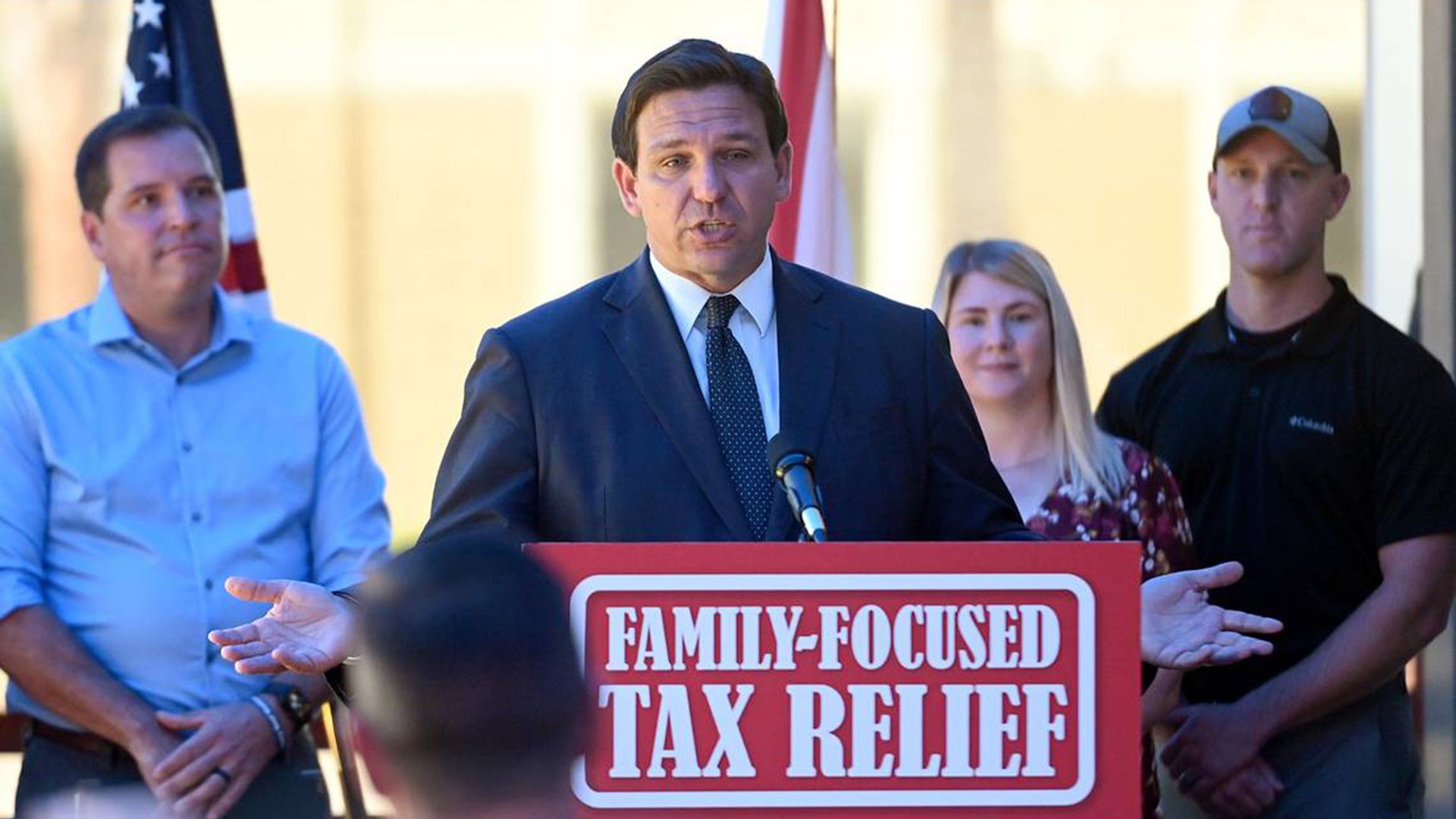 Florida may end up paying up to $1 million to defend itself in a class action lawsuit filed over its decision to fly nearly 50 Venezuelan migrants from Texas to Martha's Vineyard in Massachusetts last September.
Driving the news: The law firms Consovoy McCarthy and Campbell Conroy & O'Neil have been contracted to represent Florida Gov. Ron DeSantis (R) and other state officials in the lawsuit, the Tallahassee Democrat reported Monday.
Records from the Florida Accountability Contract Tracking System show that the Florida Department of Transportation's contracts with Consovoy McCarthy and Campbell Conroy & O'Neil were signed in September and both have a total contract amount of $500,000.
State of play: So far, Consovoy McCarthy has been paid $52,420, while Campbell Conroy & O'Neil has received $59,350.
The total sum paid so far for their legal services — $111,770 — comes in addition to the nearly $1.6 million the Florida Department of Transportation paid Vertol Systems Company, the aviation company that conducted the migrant flights.
Taken together, it means that so far Florida has paid almost $35,000 per migrant relocated on the flights.
The firms could work for the state for up to three years, per the Tallahassee Democrat.
Neither law firm has responded to Axios' request for comment.
The other side: "Our clients have been stripped of their rights and their dignity. We are committed to holding DeSantis and other perpetrators accountable," Iván Espinoza-Madrigal, the executive director of Lawyers for Civil Rights, which is representing the migrants in the case.
"We are appalled to see reports that DeSantis has been using scarce taxpayer dollars to fund his unlawful immigration scheme to the tune of approximately $35,000 per migrant. DeSantis is hurting migrants and taxpayers in one fell swoop," he added.
The big picture: Multiple lawsuits have been filed against DeSantis' office in connection with the two charter flights of migrants.
Go deeper