U.S. says Iran may be "contributing to widespread war crimes" in Ukraine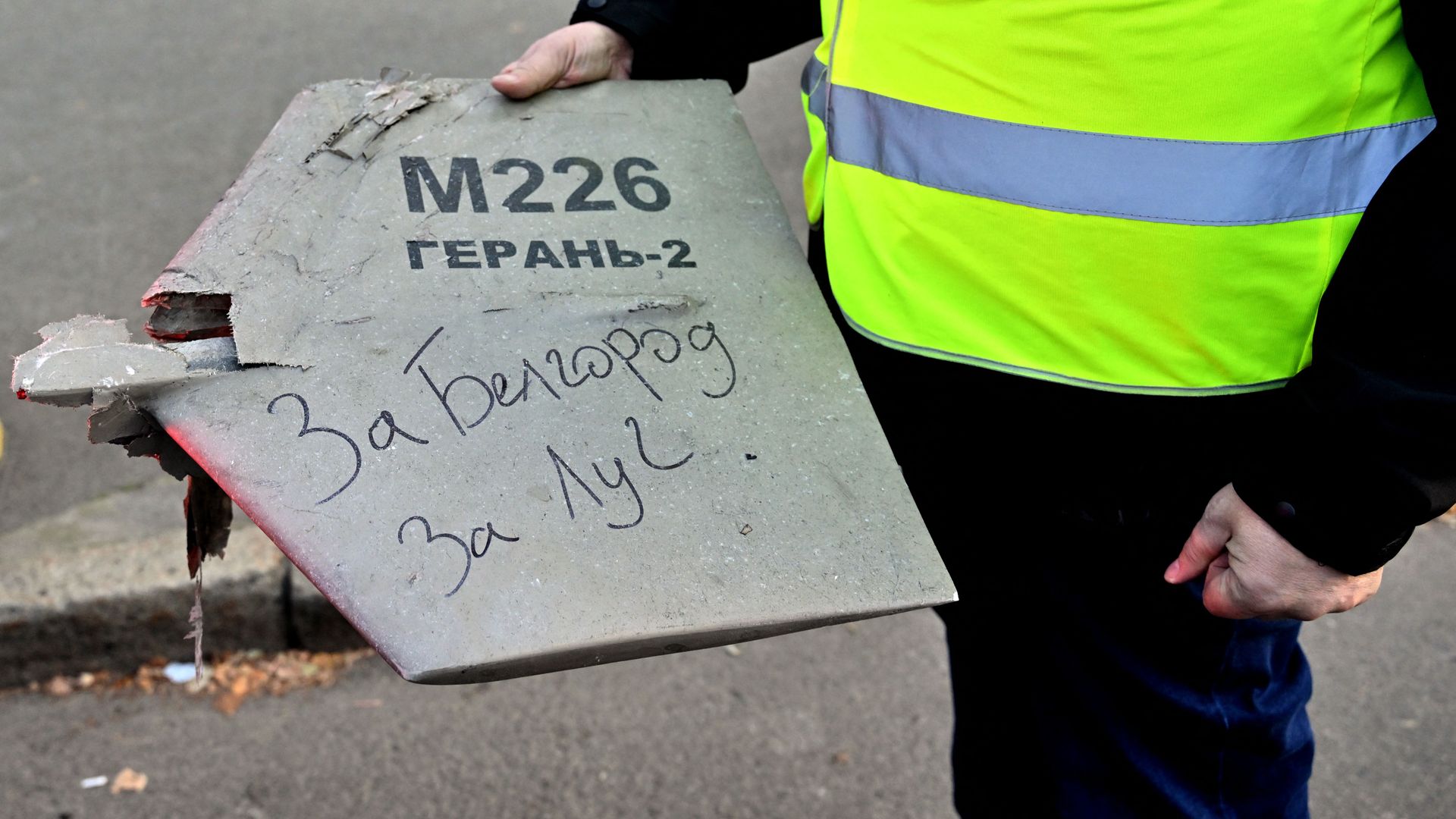 Iran may be "contributing to widespread war crimes" in Ukraine by supplying Russia with drones and other weapons used in its ongoing invasion of Ukraine, U.S. national security adviser Jake Sullivan told reporters on Monday.
Driving the news: Russia has used hundreds of Iranian-made Shahed-136 Kamikaze drones in its bombing campaign on Ukrainian cities, according to Ukrainian officials.
Iran has admitted to supplying drones to Russia but claimed the transaction occurred before the war began. Iranian officials did not immediately comment on Sullivan's remarks.
The U.S. alleged in October that evidence it possessed proved Iranian troops were "directly engaged on the ground" in Crimea during the war assisting Russia with drone strikes in Ukraine.
What they're saying: Iran has chosen "to go down a road where their weapons are being used to kill civilians in Ukraine and to try to plunge cities into cold and darkness, which from our point of view, puts Iran in a place where it could potentially be contributing to widespread war crimes," Sullivan told reporters accompanying President Biden on a trip to Mexico.
Sullivan added that the U.S. and European nations have sanctioned the Iranian producers of the drones to "make these transactions more difficult," but acknowledged that completely preventing them would be "a challenge."
The U.S. Treasury announced additional sanctions and measures against Iran's aviation and defense sector last week. "Iran has now become Russia's top military backer," U.S. Secretary of State Tony Blinken said at the time.
The sanctions follow similar measures announced in September against Iranian drone producers.
The big picture: Ukraine has accused Russia of using Iranian-made drones to attack its critical infrastructure.
Ukrainian officials have also said that Russia has used Iranian-made drones for attacks on residential buildings, which have killed and injured civilians.
Israeli Mossad director David Barnea warned in December that Israeli intelligence shows Iran is planning to soon widen its shipments of sophisticated weapons to Russia for the war, including ballistic missiles.
Go deeper: Iranian attack drone included parts made by 2 Texas companies
Go deeper