Bills' Damar Hamlin released from hospital after cardiac arrest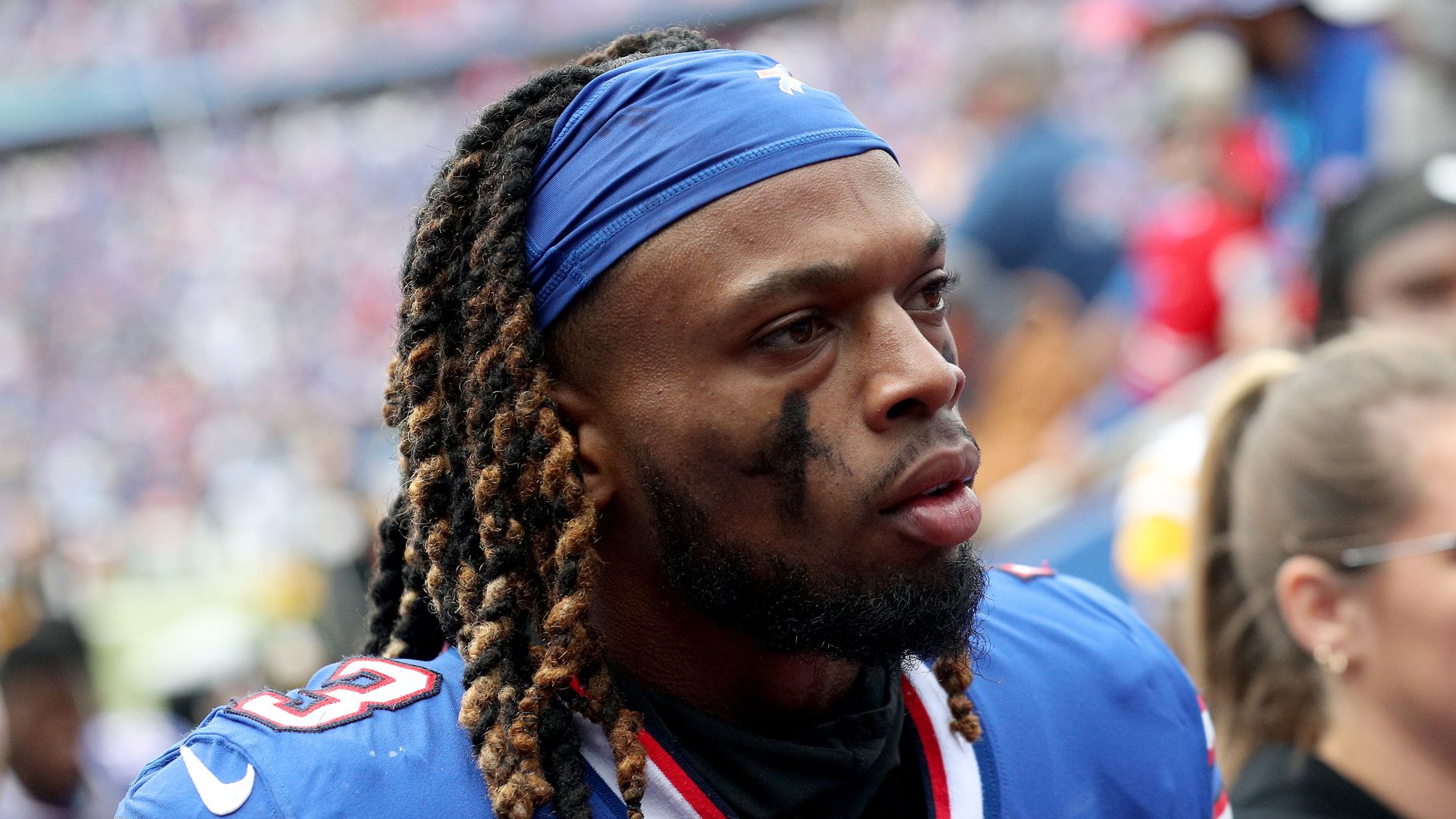 Buffalo Bills safety Damar Hamlin was released from an Ohio hospital and returned home to Buffalo on Monday, one week after he collapsed on the field and suffered a cardiac arrest during the team's game against the Cincinnati Bengals.
Driving the news: Hamlin will continue his recovery process while receiving care from a hospital in Buffalo, according to the physicians who treated him at the University of Cincinnati Medical Center.
What they're saying: "I can confirm he is doing well and this is the beginning of the next stage of his recovery," physician William Knight IV said at a news conference.
"I traveled with him to the airport this morning with our UC Health air care and mobile care crew, including teammates who were with us on the field when Damar Hamlin collapsed."
"He is going to be observed and monitored" to ensure the flight has no impact on his condition or his lungs, Knight added.
"Headed home to Buffalo today with a lot of love on my heart," Hamlin tweeted Monday. "The same love you all have shown me is the same love that I plan to put back into the world n more. Bigger than football!"
The big picture: Hamlin, 24, suffered a cardiac arrest last Monday in Cincinnati after taking a hit to the chest during a routine tackle.
Medical personnel gave him oxygen and administered CPR, and used an automated external defibrillator to restore his heartbeat before he was taken to the hospital.
In his first public comments since his collapse, Hamlin on Saturday thanked fans for the outpouring of love and support. "If you know me you know this only gone make me stronger," he wrote in an Instagram post. "On a long road keep praying for me!"
His team has said he continues to "progress remarkably in his recovery."
Editor's note: This story has been updated with comment from Damar Hamlin.
Go deeper