Bills prepare for emotional game after Hamlin collapse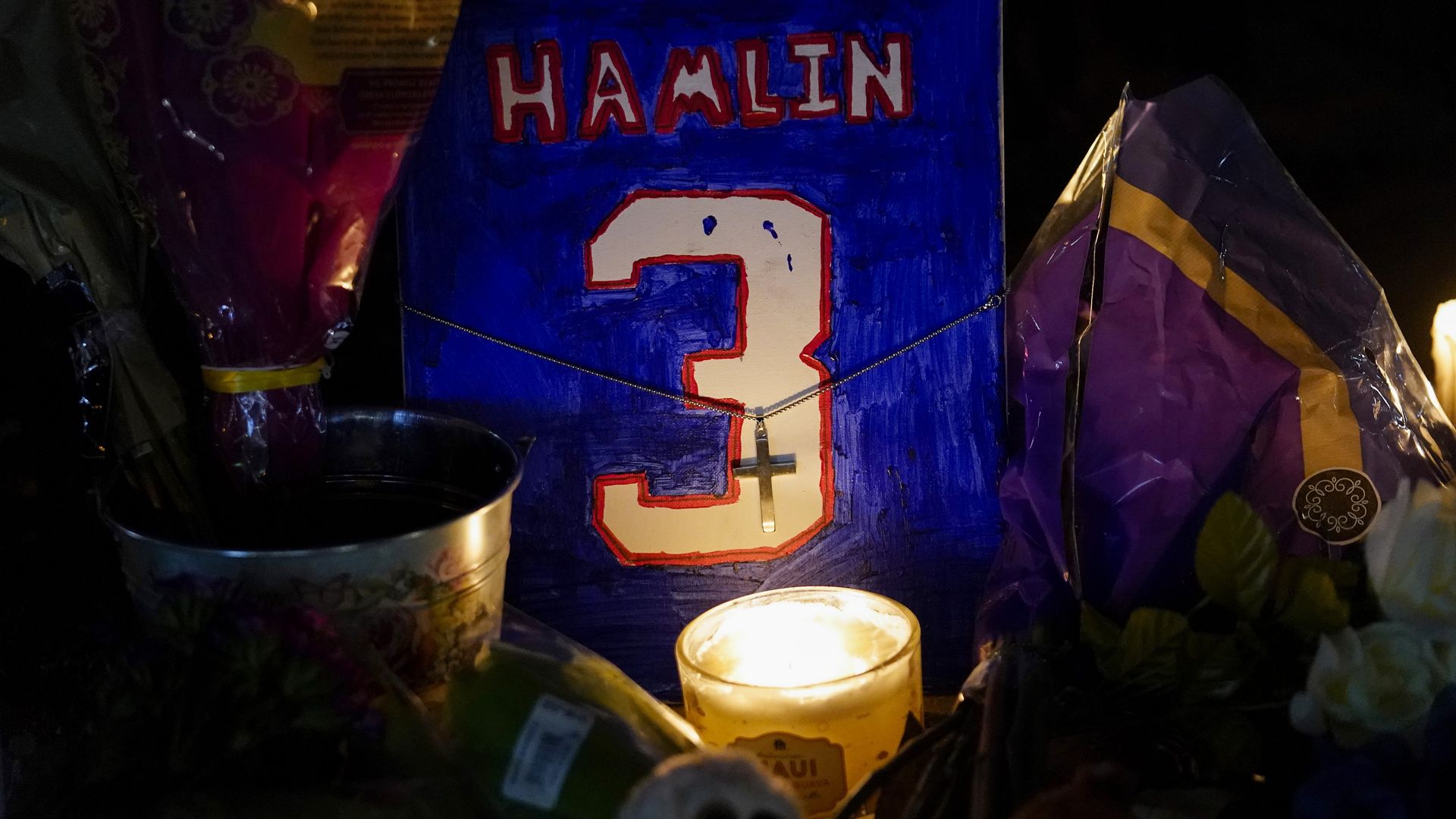 The Buffalo Bills host the New England Patriots on Sunday, six days after Damar Hamlin's terrifying on-field collapse shook the NFL — and America — to its core.
Why it matters: This will be one of the most emotional games in NFL history. And with Hamlin showing significant improvement, it will be a "celebration of life," says Bills general manager Brandon Beane.
"There's going to be tears out there," Beane said. "That will be more of the challenge than the X's and O's."
The latest: The Bills announced Friday that Hamlin had been taken off a breathing tube and was talking with his family and doctors.
Hamlin also FaceTimed his teammates, telling them: "Love you guys."
The big picture: Almost 240,000 people have donated over $8 million to Hamlin's fundraiser for a Pittsburgh-area toy drive — a way to show him love and support.
Sunday — the NFL's regular-season finale — will provide another opportunity to do that.
The Bills will wear special "3" jersey patches for Hamlin, and NFL teams will honor him at stadiums across the country.
State of play: The game itself carries major AFC playoff implications. It will impact Buffalo's seeding, and the Patriots would clinch a wild-card spot with a win.
What they're saying: Hamlin's father, Mario, told Bills players that his son wants them to "charge forward to the best of our abilities," according to Buffalo QB Josh Allen.
"To know that's what he wants, that's what his dad wants, I think guys are excited," said Allen.
"We want to go out there and play for 3," he added. "It'll be a huge driving force."
The bottom line: The final score of the Bills-Patriots game matters — quite a lot — for both teams. But in the grand scheme of things, it's much bigger than football.
Go deeper