Judge halts extradition of El Chapo's son to U.S.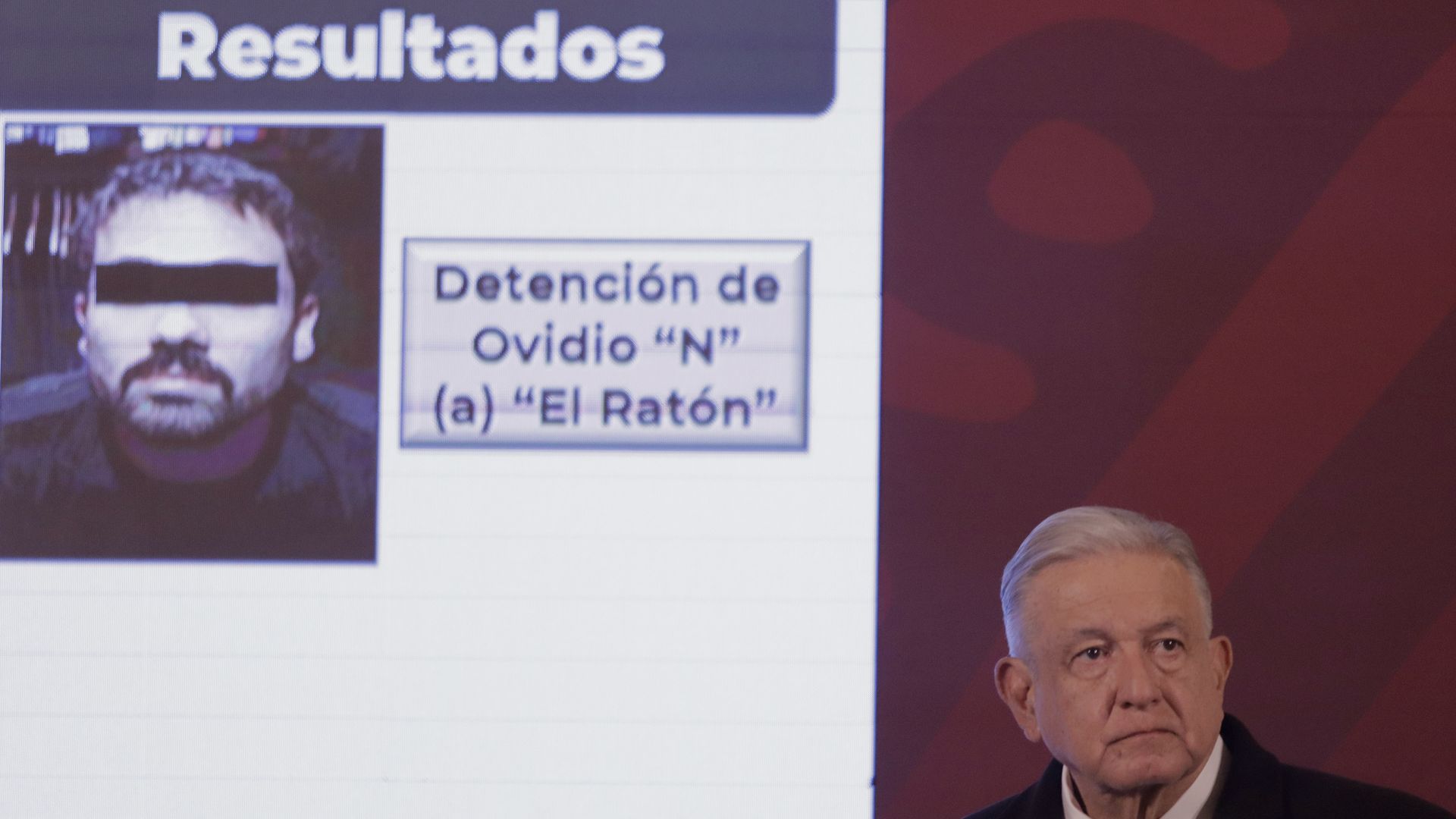 A federal judge in Mexico City halted the extradition Friday of Ovidio Guzmán, a son of imprisoned drug lord Joaquín "El Chapo" Guzmán, to the U.S, per CNN.
Driving the news: The order comes a day after the younger Guzmán was arrested in Culiacán, Mexico, in an operation that led to deadly clashes resulting in at least 29 deaths.
Details: Mexico's Foreign Minister Marcelo Ebrard said Guzmán's possible extradition wouldn't be immediate due to the formalities of the law, despite a 2019 arrest warrant in the U.S. for him, CNN reports.
The foreign minister added that Guzmán also has ongoing legal proceedings in Mexico.
The judge Friday also suspended a measure that prevented Guzmán from speaking to his legal team and his relatives, according to CNN.
Context: Guzmán, 32, was described by the U.S. State Department last month as a "high-ranking member" of the Sinaloa Cartel that his father previously led, per Reuters.
The U.S. State Department had offered a $5 million reward for information leading to his arrest and/or conviction.
Mexico's President Andrés Manuel López Obrador had ordered the younger Guzmán to be released after the 2019 arrest "to avoid further bloodshed."
Meanwhile, "El Chapo" is serving a life sentence at a supermax U.S. federal prison in Colorado after a jury convicted him in 2019 of 10 counts, including continuing criminal enterprise and drug trafficking offenses.
Go deeper