Arrest of El Chapo's son sparks deadly riots in Mexico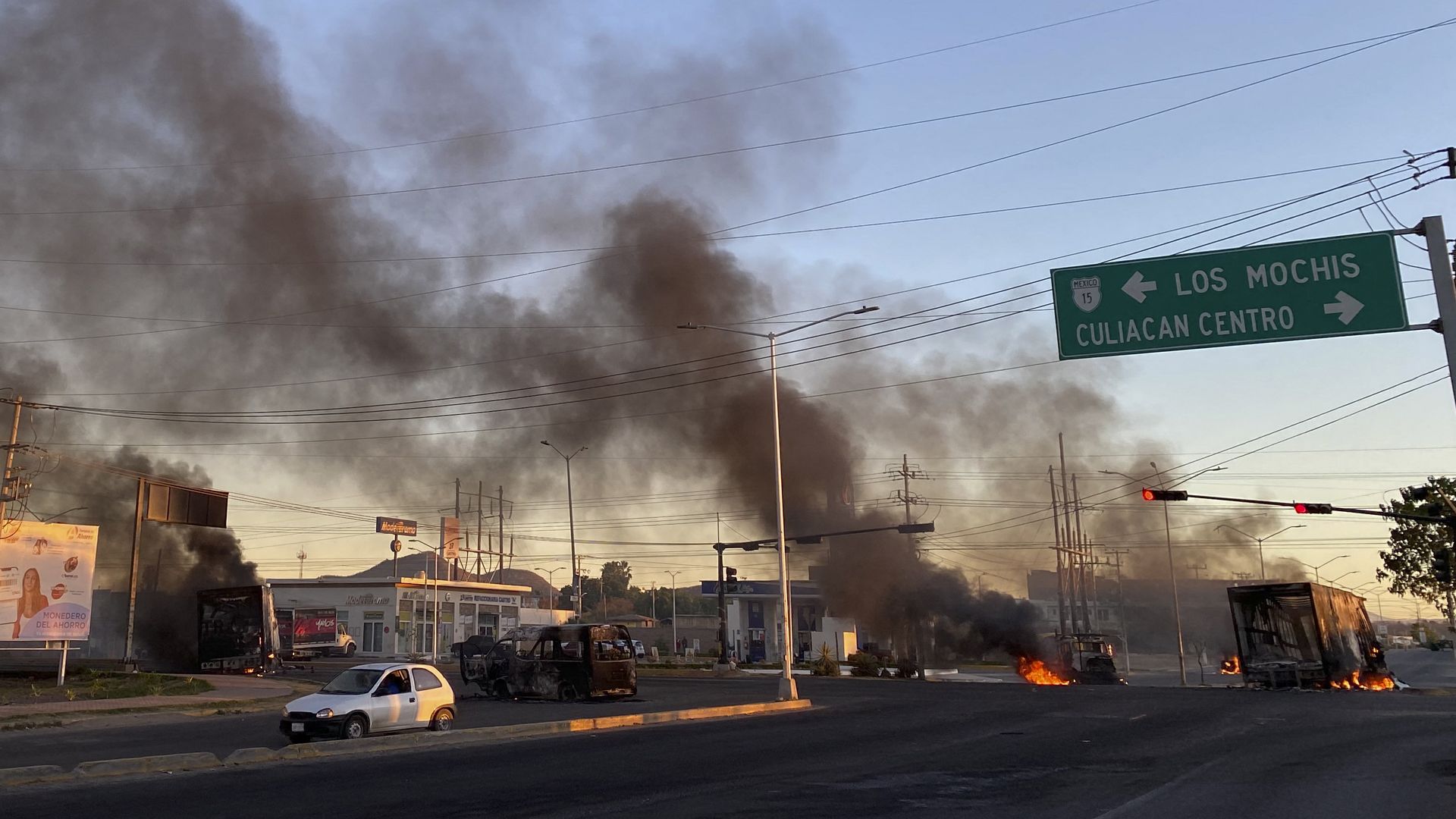 The arrest in Mexico of Ovidio Guzmán, a son of imprisoned drug lord Joaquín "El Chapo" Guzmán, sparked deadly riots in the northern state of Sinaloa Thursday, ahead of President Biden's visit to the country next week.
Details: Sinaloa Gov. Rubén Rocha Moya said clashes left at least seven security force members dead and 21 others injured, along with eight civilians, following the arrest of the 32-year-old Guzmán, described by the U.S. State Department last month as a "high-ranking member" of the Sinaloa Cartel that his father previously led, per Reuters.
The unrest centered in Culiacán, where the younger Guzmán was arrested. Cartel members in the city set vehicles on fire and set up road blocks, the BBC reports.
Over 100 flights were canceled at three Sinaloa airports and gunfire hit two planes, one of which was about depart, according to the BBC.
The big picture: "El Chapo" is serving a life sentence at a supermax U.S. federal prison in Colorado after a jury convicted him in 2019 of 10 counts including continuing criminal enterprise and drug trafficking offenses.
The U.S. State Department had offered a $5 million reward for information leading to the arrest and/or conviction of his son, who was previously arrested in 2019.
Mexico's President Andrés Manuel López Obrador had ordered the younger Guzmán be released in 2019 "to avoid further bloodshed," CNN reports.
Go deeper