White House's latest pro-labor policy is banning noncompetes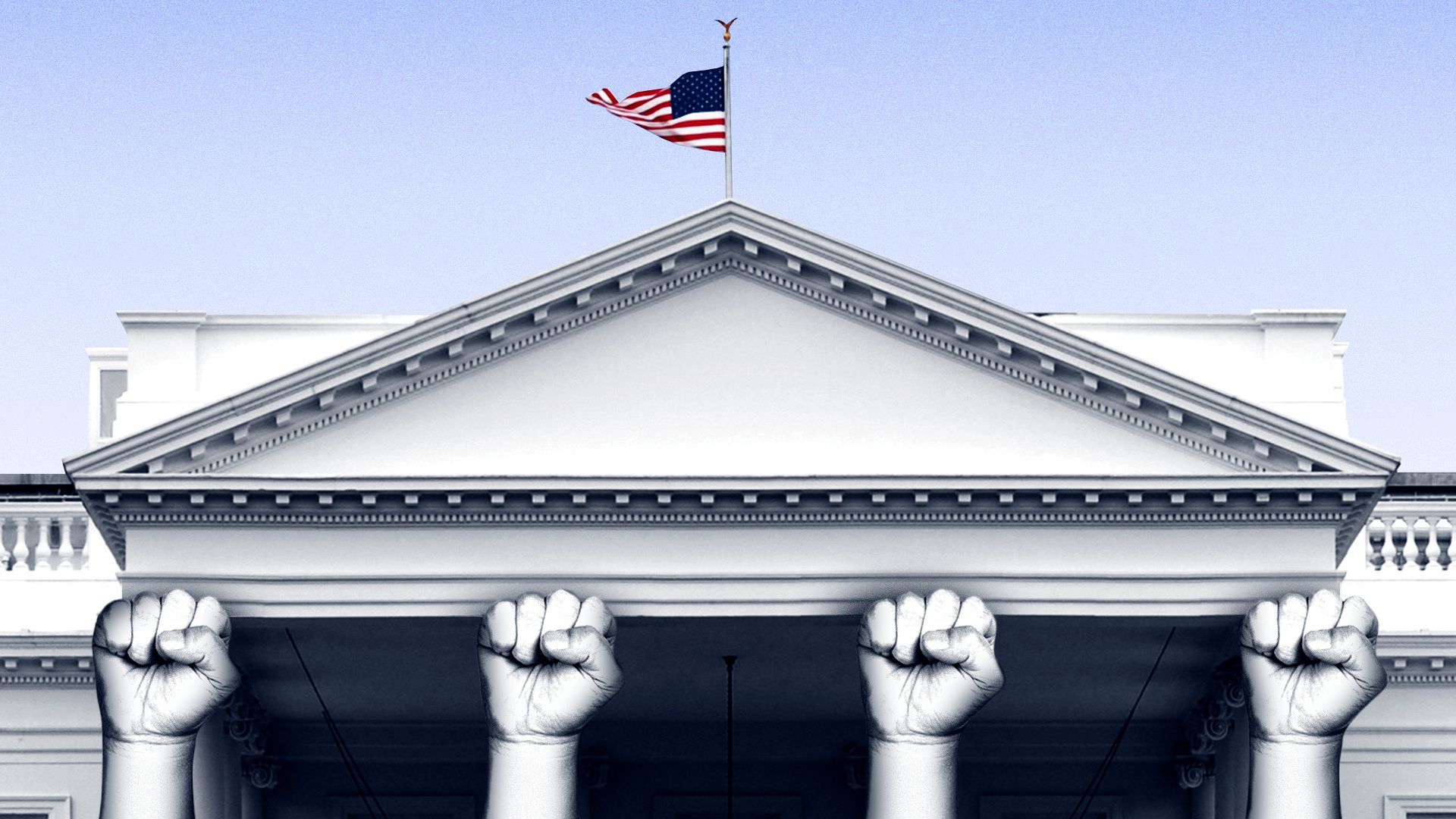 One of the broadest and most pro-worker initiatives to come out of the Biden administration dropped from a somewhat surprising place Thursday: The Federal Trade Commission proposed a broad ban on noncompete agreements, which companies use to prevent workers from taking jobs with competitors.
Why it matters: It's a big swing for the administration and the FTC, which has taken a more aggressive stand on anti-competitive practices under Biden-appointee Lina Khan. Some experts say the rule might get knocked down in court.
If enacted, the ban could radically shift the balance of power between employers and workers across just about every industry and pay level — from fast-food jockeys to doctors to CEOs.
Even the most senior executives would not be able to contract around the rule, an FTC official tells Axios.
How it works: Though lawyers say noncompete agreements are hard to enforce in court, these situations rarely escalate to litigation — instead, the noncompetes have a chilling effect.
Both prospective employers and the workers themselves can be scared off just by the existence of a noncompete. That leaves many workers stuck, potentially unable to obtain a new job for more money, use an offer to negotiate for a raise, or simply advance in their careers.
Even low-wage workers get caught in these contracts: 12% of workers who earn $20 per hour or less reported having a noncompete agreement in their current or most recent job, according to research from the Federal Reserve Bank of Minneapolis. It's 18% among those who earn more.
Between the lines: Restricting noncompetes appears to raise worker pay, according to research from a couple of states that have moved to do so.
Proponents say it's also good for business. They point to California, which prohibits these agreements. Silicon Valley has thrived in part because companies can poach talent, and engineers can job-hop and start their own businesses.
The other side: Employers argue they need noncompetes to protect trade secrets.
But for entry-level or low-wage workers — like sandwich makers or camp counselors — it's harder to understand what kind of proprietary information they might have.
Case study: When journalist Stephanie Russell-Kraft took her first journalism job in 2013 at the age of 25, she had to sign a noncompete and was told it wasn't a big deal, she recalled to Axios. It only applied to freelancing, she believed.
But when she took a new job at another publication — a step up from a trade magazine to a national outlet — her previous employer flagged the agreement to her new company. Days later she was fired from her new job.
It took years for her to find full-time work — she got by freelancing and relying on her partner's income. "It completely reshaped my career," she says. (Ultimately, the New York State attorney general settled a case with her employer, who agreed to stop using noncompetes.)
What they're saying: "These agreements block millions of retail workers, construction workers, and other working folks from taking a better job, getting better pay and benefits, in the same field," said President Biden in a Cabinet meeting Thursday. He called the rule a win for workers.
Progressive and pro-labor groups lauded the action: "This will fundamentally change the basic balance of power between employees and employers," said Sarah Miller, founder of the American Economic Liberties Project, a nonprofit dedicated to battling corporate concentration.
The Chamber of Commerce, however, called the move blatantly unlawful.
What's next: The FTC is asking for comments on the proposal, and observers expect a court fight at some point.
"It's unclear if the FTC has the authority to do this," said Ben Rossen, who was a senior attorney at the agency before leaving in 2021.
Go deeper