The FTC proposes banning noncompete agreements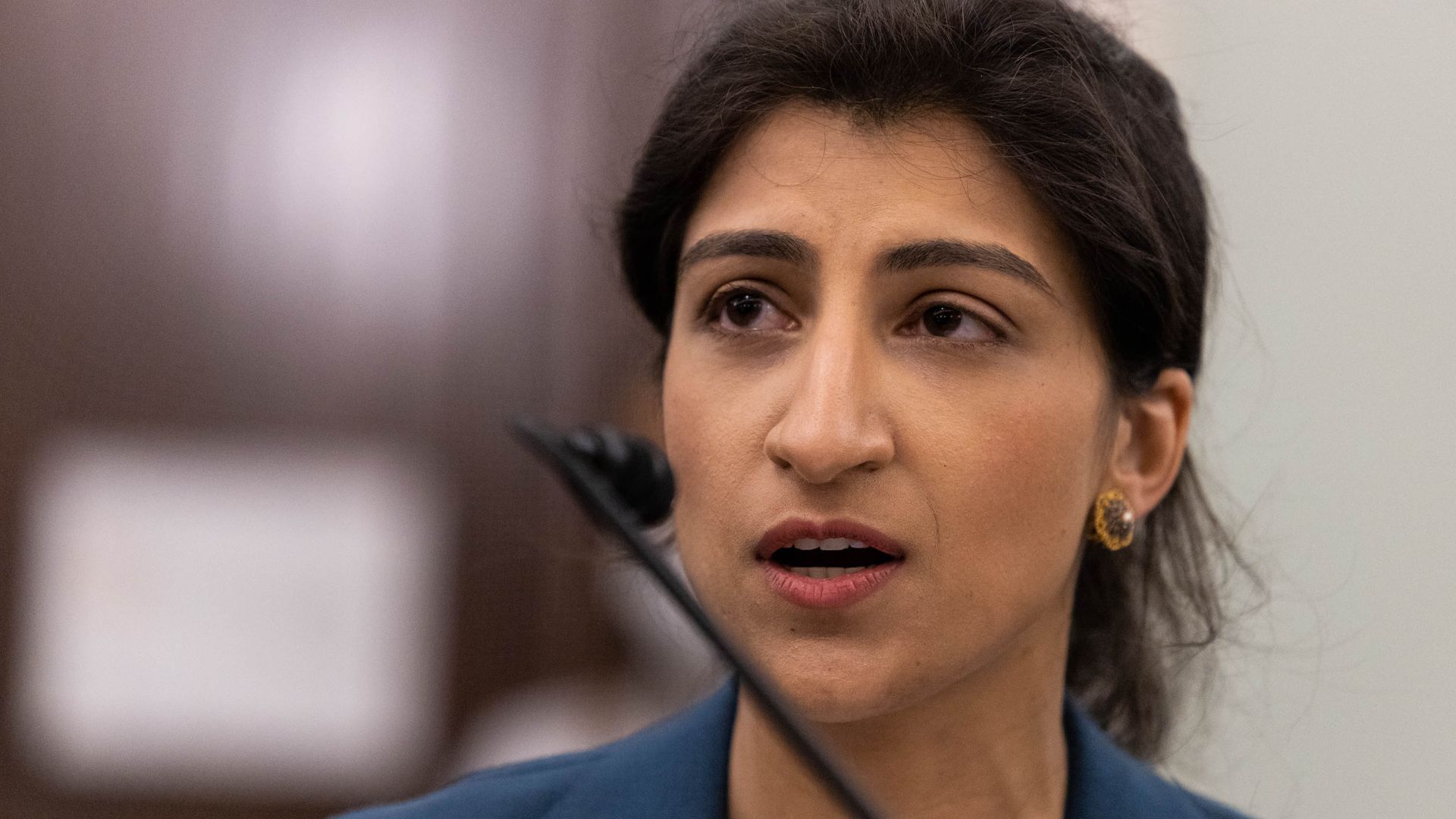 The Federal Trade Commission on Thursday proposed banning employers from requiring employees to sign noncompete agreements, which prevent workers from taking positions at competitors for a period of time after they leave a job.
Why it matters: This would be a big change in the business world, where the agreements are widely used. The FTC estimates that 30 million people, or one in five workers, would be impacted, and the rule could increase wages by nearly $300 billion a year.
The proposal comes more than a year after the Biden administration issued an order directing the agency to curb the use of noncompetes in order to increase competition across the economy.
Big picture: Noncompetes were once used mainly to keep high-paid executives from jumping ship to rivals and taking their insider knowledge with them. But they have become more common, with even low-wage workers subject to these restrictions.
For example, in a complaint the FTC filed on Wednesday, the agency says security guards for a Michigan company, earning close to minimum wage, were required to sign noncompetes preventing them from taking a job with a competitor for two years after they left their employer — or face a $100,000 fine.
Details: The FTC's new proposal would make it illegal for an employer to enter into a noncompete with a worker, and would require companies to rescind existing agreements.
The rule would also apply to independent contractors and "anyone who works for an employer, whether paid or unpaid," according to the agency's press release.
This is just a proposal, though. The FTC is seeking public comment on the rule.
What they're saying: "The freedom to change jobs is core to economic liberty and to a competitive, thriving economy," said FTC chair Lina M. Khan in a statement. "Noncompetes block workers from freely switching jobs, depriving them of higher wages and better working conditions, and depriving businesses of a talent pool that they need to build and expand."
The other side: The proposal "represents a radical departure from hundreds of years of legal precedent," said FTC Commissioner Christine S. Wilson in a statement dissenting from the agency's decision.
Wilson argues the FTC does not have the evidence to back its claim that noncompetes harm competition, and that the rule is likely to be challenged — and possibly overturned in court.
The Chamber of Commerce on Thursday condemned the rule as "blatantly unlawful."
"Attempting to ban noncompete clauses in all employment circumstances overturns well-established state laws which have long governed their use and ignores the fact that," said Sean Heather, U.S. Chamber senior vice president for International Regulatory Affairs and Antitrust in a statement. "[W]hen appropriately used, noncompete agreements are an important tool in fostering innovation and preserving competition."
Editor's note: This story has been updated with additional details and reaction.
Go deeper