Jobs on the rise: CG product artist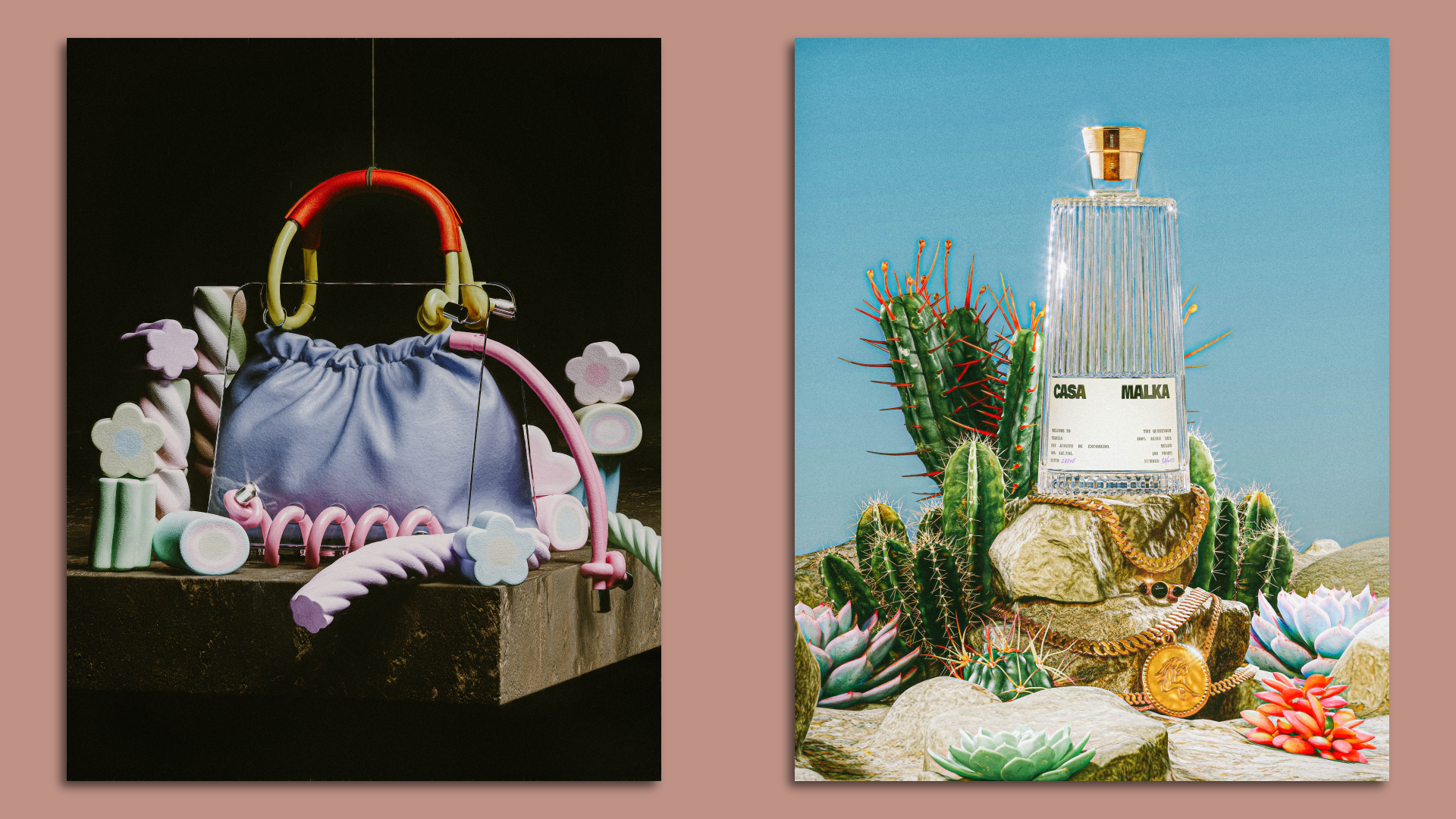 Work in the field of computer-generated (CG) merchandise art has been fueled recently by supply chain complications and growing consumer demand for striking visuals.
Axios spoke with Haruko Hayakawa, a CG artist and creative director in New York, who said she receives four or more requests a week for her 3D modeling work, compared to maybe one a week pre-pandemic.
Her clients range from beverage companies and beauty brands including Kim Kardashian's SKKN and Tom Ford, to musicians and editorial outlets including Bon Appetit, which requests food illustration and images.
"It runs the gamut [but] the projects that really pay my bills tend to be ad campaigns ... in the spirits and liquor space," says Hayakawa, who has been working with 3D art since she was a teen.
Driving the demand: With lengthy manufacturing lead times, brands with no products in hand to shoot ask Hayakawa to 3D model products and to visualize them for creative projects, including ads to gain customer awareness on social media or to prototype for pitches to investors.
CG and 3D visualizations can also be more creative — and cost effective — than large scale photography shoots, she says.
What they're saying: "From the get-go, we knew the 3D visuals were going to serve as the primary vehicle to tell the brand story," Emunah Winer, a creative director who collaborated on a tequila product with Hayakawa, told The Brand Identity.
Winer also noted that Hayakawa contributed significantly to the functional specification of the bottle's design.
The big picture: The pandemic spurred huge amounts of digital content as lockdowns and social distancing kept people home.
Hayakawa thinks that as TikTok led to videos that involve more relatable and less perfect settings, brand campaigns grew splashier to catch people's attention in order to sell their products.
"There's just such a high demand of really beautiful visuals, and to have new ones very, very quickly," she says. "I think people want to see things that are more fun ... maybe a little strange, and [with a] sense of nostalgic coolness to it."
Our thought bubble: One aspect of Hayakawa's story I find most fascinating is the potential displacement of product photography jobs.
A lack of products means a lack of objects to shoot, and whereas before companies may cobble together a photoshoot and use whatever iteration of an item they had and alter it after, a CG artist can now more easily open a file and update and edit it without the company having to recreate another setup.
Hayakawa tells me that some of her product photography friends are transitioning into CG, while others are moving into video as demand for that format (thanks also in part to social media companies wanting longer screen time engagement) has exploded.
Go deeper
Go deeper