Southwest apologizes for mass flight cancellations, offers $300 voucher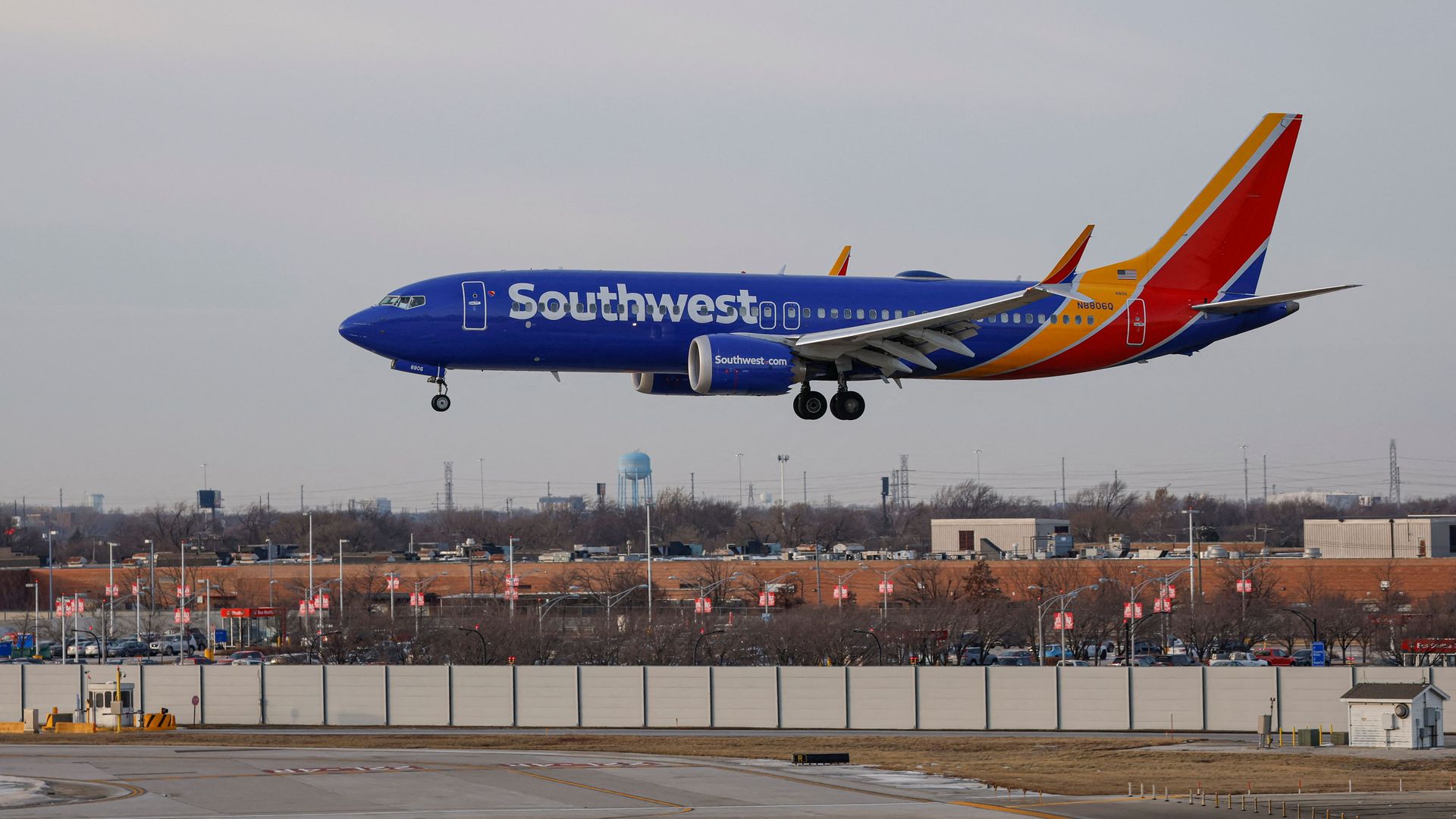 Southwest Airlines apologized Tuesday for canceling over 15,000 flights during the holiday season and offered a $300 voucher in the first step of a long journey toward winning back customers' trust.
Why it matters: The Dallas-based airline's mass cancellations stranded tens of thousands of passengers, putting a large dent in its reputation for customer service. The company has since vowed to review every aspect of its operations, including its outdated scheduling technology, to prevent similar events in the future.
What they're saying: "On behalf of Southwest, I want to let you know we're so sorry," CEO Bob Jordan said in an email to impacted customers. "Our Purpose has always been to connect our Customers to what's important in their lives. And this holiday season, as you made plans with us to do just that, we fell short."
"Southwest experienced a unique combination of events that started with severe weather at our busiest airports and transitioned into other operational challenges that stretched our People, processes, tools, and technology," Jordan said.
"This caused unprecedented wide-scale cancellations and ultimately impacted your trip."
Jordan added that the company is handling refunds, reimbursements and lost bags "with great urgency," and offered each impacted customer 25,000 reward points — valued around $300 — toward Southwest's frequent flyer program "as a gesture of goodwill."
The big picture: Southwest's cancellations forced thousands of travelers to rebook travel plans at the last minute amid a major winter storm.
Worth noting: The Department of Transportation has said it will examine "whether cancellations were controllable and if Southwest is complying with its customer service plan."
Go deeper