Brooklyn subway shooter pleads guilty to terrorism charges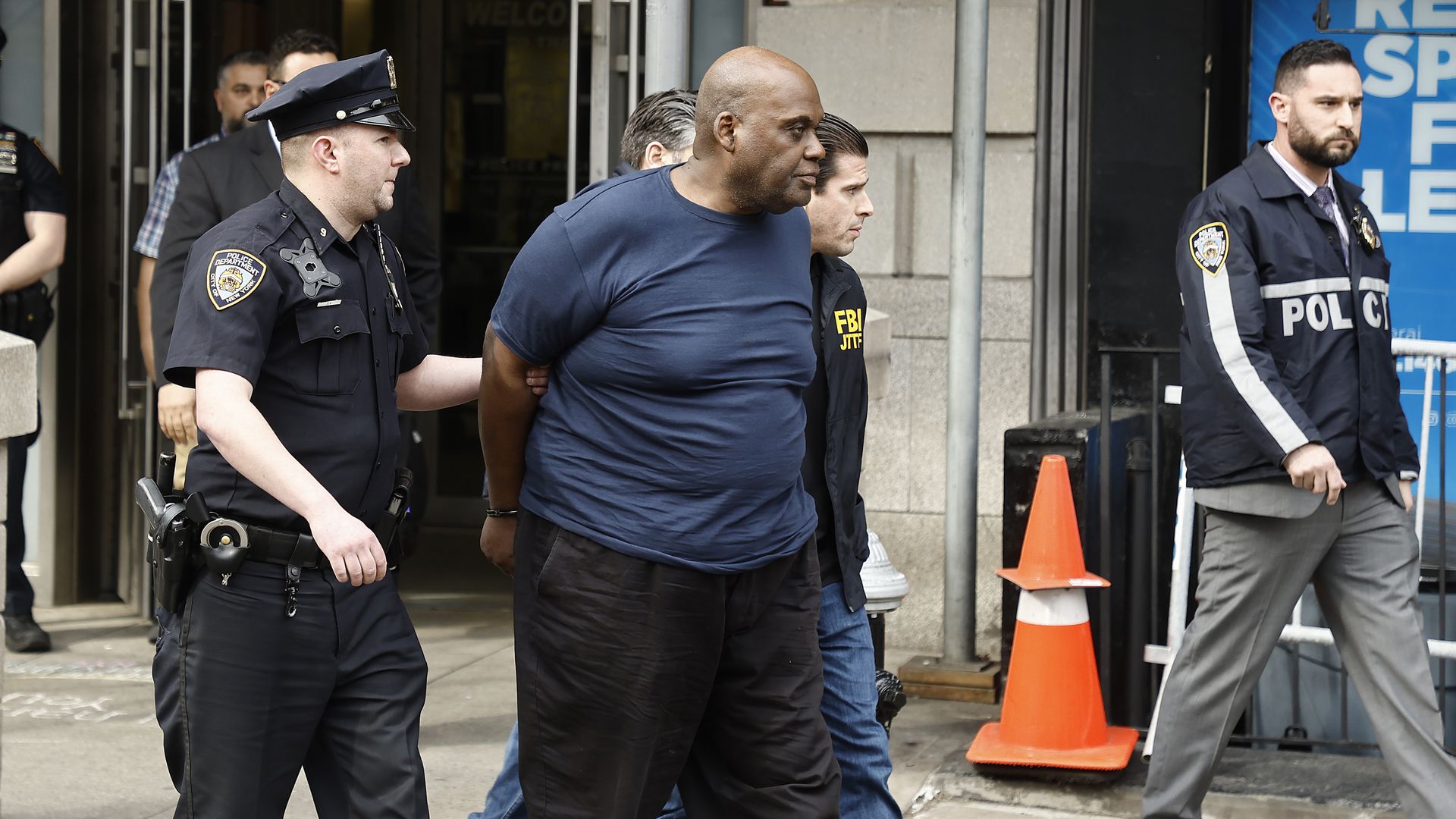 The man accused of carrying out a subway shooting in New York last year pleaded guilty Tuesday to federal terrorism charges, per the Department of Justice.
Driving the news: Frank James, 63, pleaded guilty to 10 counts of committing a terrorist attack or other violence against a mass transportation vehicle, one count for each gunshot victim, and one count of discharging a firearm in furtherance of his attack, the DOJ said.
Context: James initially pleaded not guilty in May to one count of terrorism and one count of discharging a firearm during the assault. But his lawyers said last month that he "wishes to schedule a guilty plea."
Background: Police said James fired his handgun at least 33 times on a crowded Brooklyn subway platform on April 12, leading to a 30-hour manhunt.
At least 23 people were injured, 10 of whom were shot. No one was killed in the incident.
What they're saying: Breon Peace, U.S. Attorney for the Eastern District of New York, said in a statement that James "cold-bloodedly shot innocent New Yorkers" and brought terror to the city.
"James's crimes of violence have been met with swift justice," Peace said.
"James's admission of guilt to all eleven counts of the superseding indictment acknowledges the terror and pain he caused. This guilty plea is an important step towards holding James fully accountable and helping the victims of the defendant's violence and our great city heal."
What's next: James faces up to life in prison on each of the 11 counts, per the DOJ. A sentencing date has not yet been set.
Go deeper